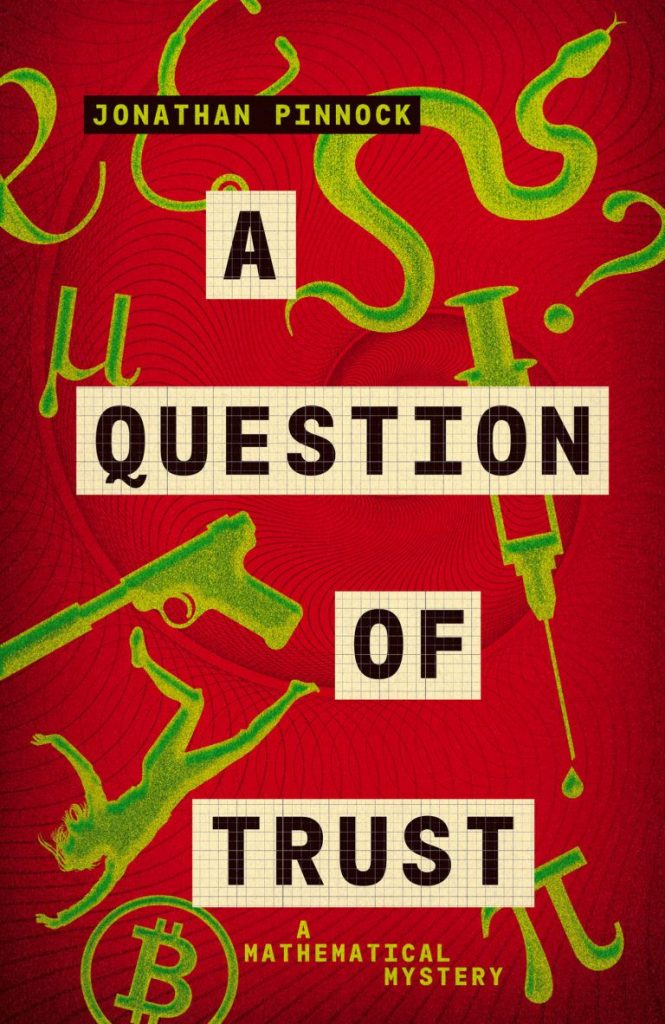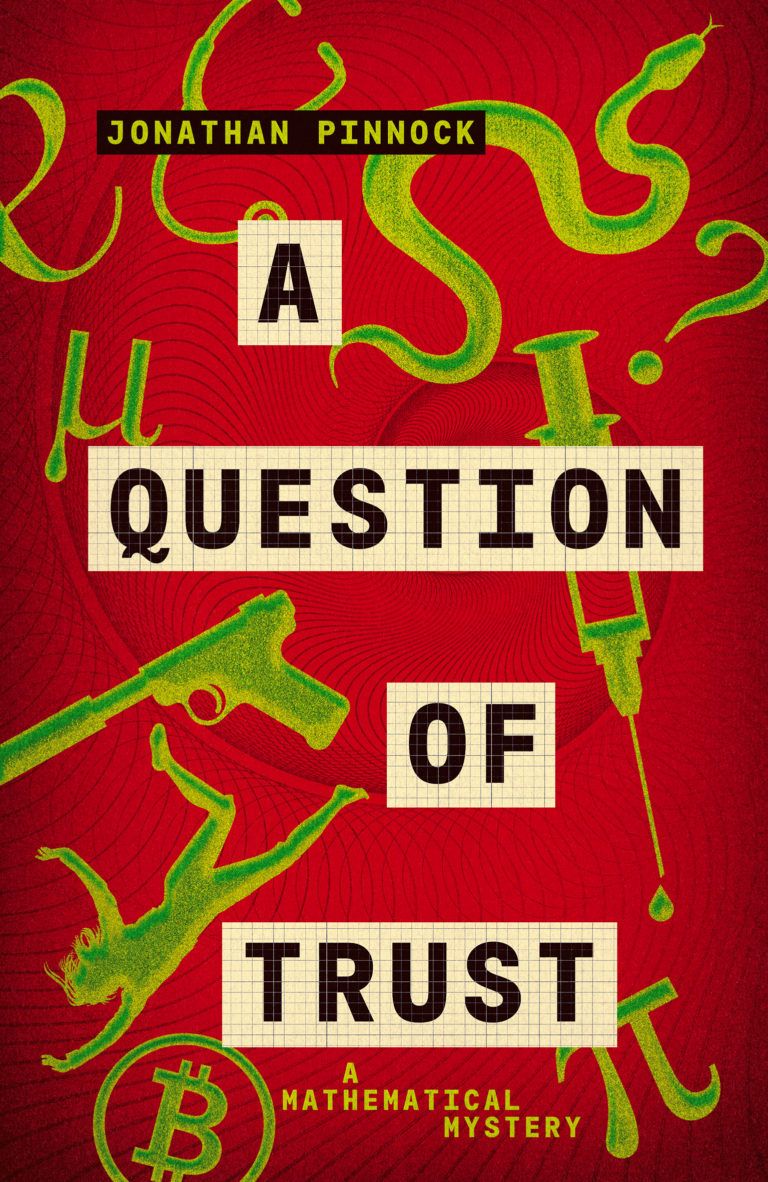 The problem with having goals is that they're constantly changing. When you start off as a writer, your first target tends to be something like "get a short story published somewhere", and then once that's out of the way, you move on to "get a short story published somewhere nice."
And when that's ticked off the list, you begin to wonder about getting a novel published. Now getting a novel published is always exciting, because there is a considerable amount of work involved. However, there's always a little voice in the back of your head that's saying something like "y'know, what I'd really like is a series of novels with matching covers."
Well, here we are.
So may I present to you the amazing cover for A QUESTION OF TRUST, the second book in the Mathematical Mystery series? Once again, it's the work of the brilliant Mark Swan aka kid-ethic, and once again it's absolutely perfect.
The book is out on April 18th and it should be available for pre-order soon, too, but just to whet your appetite, here's the blurb:
Life is not going smoothly for Tom Winscombe.

His girlfriend Dorothy has vanished, taking with her all the equipment and money of the company she ran with her friend Ali. Now Tom and Ali are forced to eke out an awkward shared bedsit existence while they try to work out what she is up to.

Meanwhile, Tom has other things on his mind, including how to untangle his father from a cryptocurrency scam, how to break into a hospital in order to interrogate an old acquaintance and what is the significance of the messages he's been receiving from Rufus Fairbanks's LinkedIn account.

Tom and Ali's investigations lead them in a host of unexpected and frankly dangerous directions, involving a pet python, an offshore stag do and an improbable application of the Fibonacci sequence. But at the end of it all, will they find Dorothy – and will she ever be able to explain just exactly what is going on?
Well, I'm certainly excited!