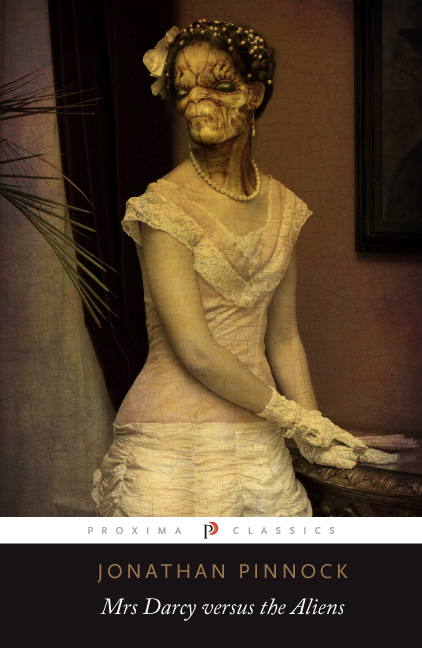 There I was yesterday, idly speculating on what form the cover might take, and then all of a sudden it appears! I have already had a few of my more desperate male acquaintances asking me how they can get to meet her, but I have sadly had to disappoint them.
Although … I could see a life-size model of her going down rather well at conventions, don't you think? She could become a bit of a mascot along the lines of Iron Maiden's Eddie.
Anyway, I think she's rather wonderful and an extremely arresting image. And it's also one step nearer to making the whole thing seem real. (Look! It's a book cover! With my name on it!)
Meanwhile, back in the serialisation, we have some unfinished business to tidy up.
In other news, my story in the Bristol Short Story Prize anthology has been given a very generous review by that nice robaroundbooks bloke.