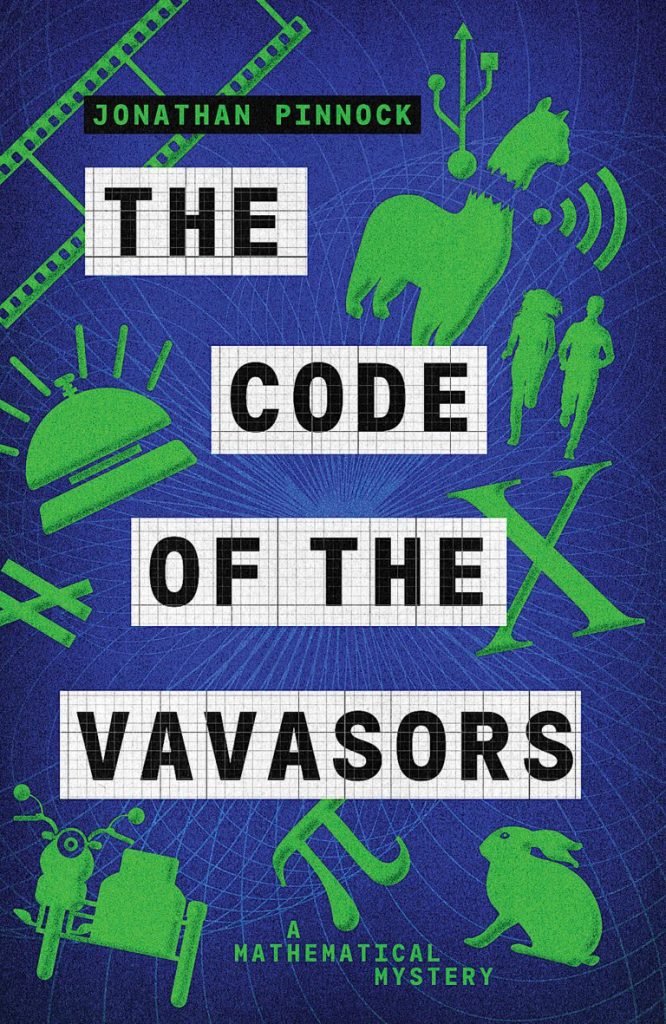 Tom Winscombe and Dorothy Chan are on a mission to crack a code, and to do that they need to find a dongle hidden in an alpaca figurine that used to belong to the famed dead mathematical geniuses, the Vavasor twins.
Their search leads them to a secretive mathematical retreat at a country house. While there, various members of the party succumb to a succession of bizarre fatal accidents. Will Tom and Dorothy succeed in their mission – and get out alive?
Join Tom and a cast of disreputable and downright dangerous characters in this witty thriller set in a murky world of murder, mystery and complex equations.
The Code of the Vavasors will be published in April 2024.