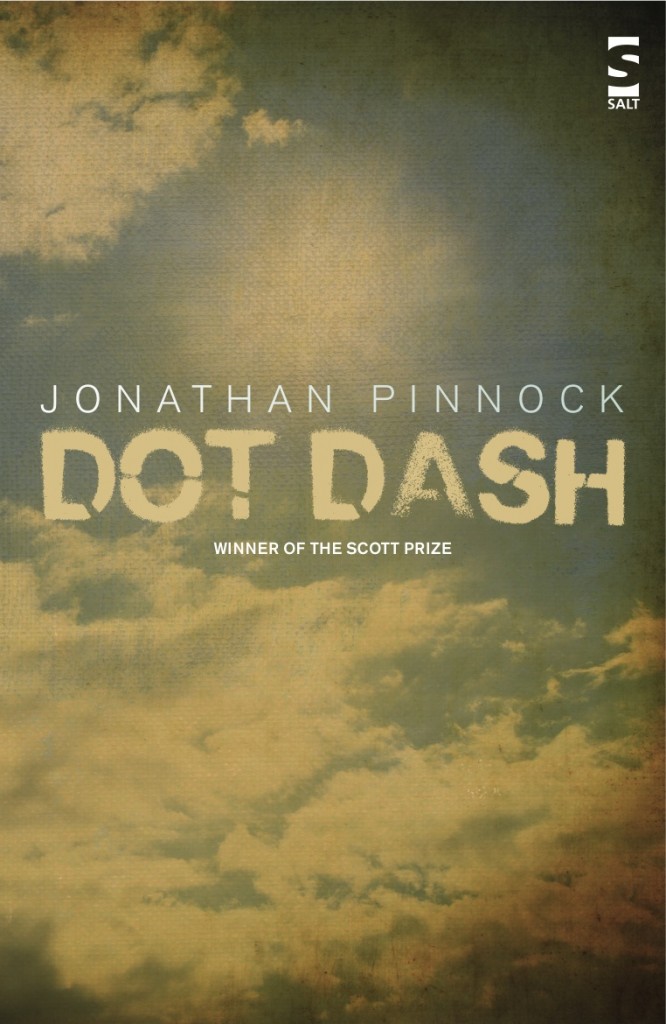 Prepare to enter a world where nothing is ever quite what it seems, where elephants squat in living rooms, plastic ducks fall from the skies and even the rabbits can't be trusted. The fifty-eight stories in Jonathan Pinnock's Scott Prize-winning collection Dot Dash show a vivid yet disciplined imagination at work.
These stories, many of which have individually won prizes, are populated by a rich variety of characters, including a tightrope-walking couple with marital issues, a graffiti artist with an agenda and an interviewee who's about to find out some awkward truths about himself. Very few of them turn out to be completely innocent, and none of them remains unaffected by the experience.
Jonathan Pinnock's unashamedly entertaining fictions explore what happens when the macabre and the absurd crash headlong into everyday life. As writer Tania Hershman says, he 'isn't content to just pull back the curtain, but sets fire to it and chuckles as it blazes'. With this incendiary first collection, he invites readers to pull up a chair and watch the flames rise.
Dot Dash was published by Salt in November 2012.
An entertaining collection of grotesque, fantastic, pungent little tales.

Brandon Robshaw, The Independent on Sunday
In these wonderful short, very short and very very short stories, Jonathan Pinnock takes aim at all the foibles and vanities we think we succeed in hiding. Not content to just pull back the curtain, Pinnock sets fire to it and chuckles as it blazes. Yet he also executes something of a conjuring trick, making us laugh, but also making us feel, think. Like Nan, whose granddaughter recreates Cairo in her bedroom for her before she dies, we fabricate our own reality: we see and hear what we want and ignore what we don't. Dot Dash is sending us a message, and yes, it may be through yellow plastic ducks, but that doesn't mean we shouldn't listen.

Tania Hershman, editor of The Short Review and author of "The White Road" and "My Mother Was An Upright Piano"
Jonathan Pinnock's stories are wickedly funny, dripping with irony, often macabre, and always subversive. He's a master at finding original situations and carrying them through to a thought-provoking twist.

John Harding, author of the acclaimed "Florence and Giles"
Jonathan Pinnock writes compelling tales with a deliciously wicked glint in his eye.

Ian Skillicorn, Director, National Short Story Week
Jonathan Pinnock is Roald Dahl's natural successor.

Vanessa Gebbie, author of Financial Times book of the year "The Coward's Tale"
It would be easy to devour this book, this collection of dots and dashes, in one or two sittings but I am trying to eke it out for as long as I can. It has all the makings of a bit of a modern classic.

Scott Pack, publisher and guru
[A] sharp and witty collection.

Carys Bray, author of Radio 4 Book at Bedtime "A Song for Issy Bradley"
There are more reviews here and there's more on the stories behind the stories in the unique and rather remarkable Dashipedia.