National Press
The Herald was the first national to review Take It Cool and found that I made "funny and self-deprecating company". I like that.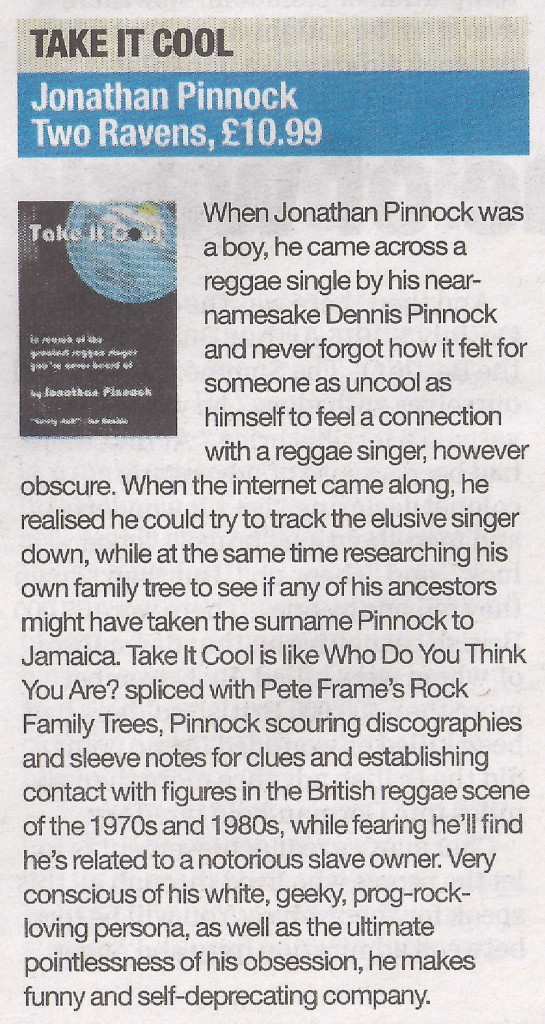 Magazines and Other Periodicals
The September 2014 edition of Family Tree Magazine gave it a wonderful review ("Our top choice!"), calling it a "genealogical quest for the internet age, […] told with a healthy dose of self-deprecating wit. A treat for family historians and 'old skool' music fans alike."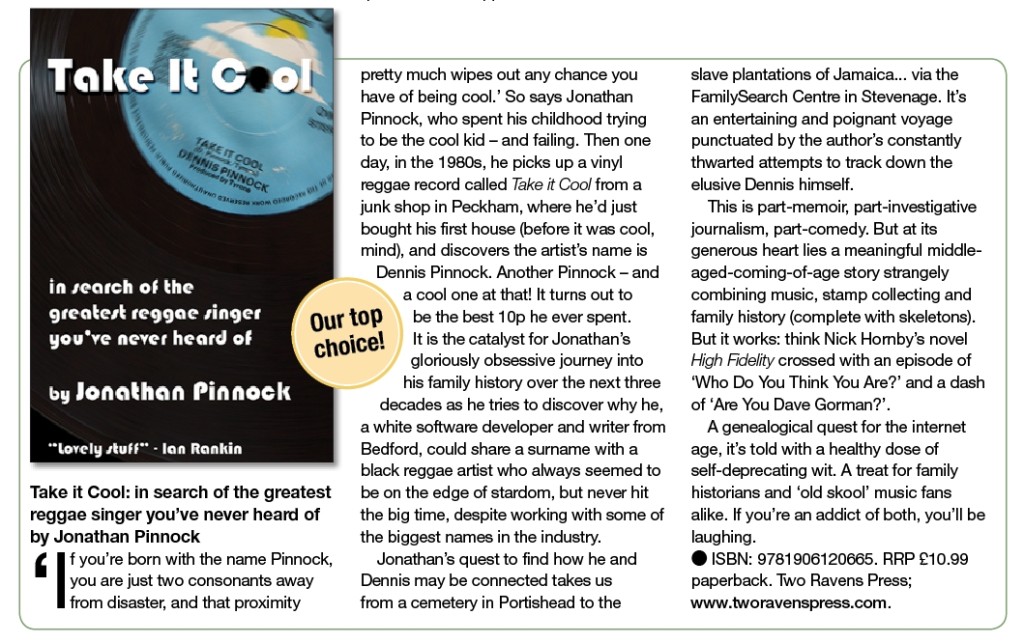 Unfortunately, the January/February 2015 edition of Songlines Magazine was not quite so kind, giving the book only two stars. Then again, on reflection they may not have been the right place to send the book to, because the music is only a part of its appeal. It's bit like that famous review of "Lady Chatterley's Lover" by Field and Stream.

Bloggers
Pete Sutton in BRSBKBLOG was the very first off the mark and gave a very positive review, commenting that "Pinnock writes with verve and humour", adding that "the format of the book will be familiar to fans of Dave Gorman or Tony Hawkes perhaps but still feels fresh in Pinnock's hands."
David Rose, in a public Facebook post described it as "intriguing, unusual and very, very funny" saying that he "honestly can't think of a better, more off-beat summer read."
Maryom at Our Book Reviews said that "having read Jonathan Pinnock's fiction, I expected him to turn what could be a plodding piece of research into something interesting and fun – and he did! The different threads are easily followed, and build an amusingly-told story that held the attention of a non-Pinnock with no interest in reggae."
Goodreads