The book of Take It Cool comes with a splendid glossy colour section in the middle, featuring – amongst other things – two pictures of the author modelling different colourways of the same terrible stripey Boden sweatshirt. However, we didn't put every picture we had to hand in there, partly because of space, but also – in some cases – because we couldn't get permission.
So here they are instead.
Dog-Face Phil
Well, we could have had this one in there, but Ancestry's permissions department (when I eventually tracked them down, which wasn't easy) weren't interested in even trying to licence it to us, and Newspaper Archive (who also took over two months to respond) wanted $200, which – given that the publication date of the article in question from the Daily Gleaner was December 1944 – seemed a bit steep for something that was going to come into the public domain in a few months. So I apologise for putting this up a few months too early – if anyone at either Ancestry or Newspaper Archive has a problem with it, I'll take it down.
Here he is, anyway. See what I mean?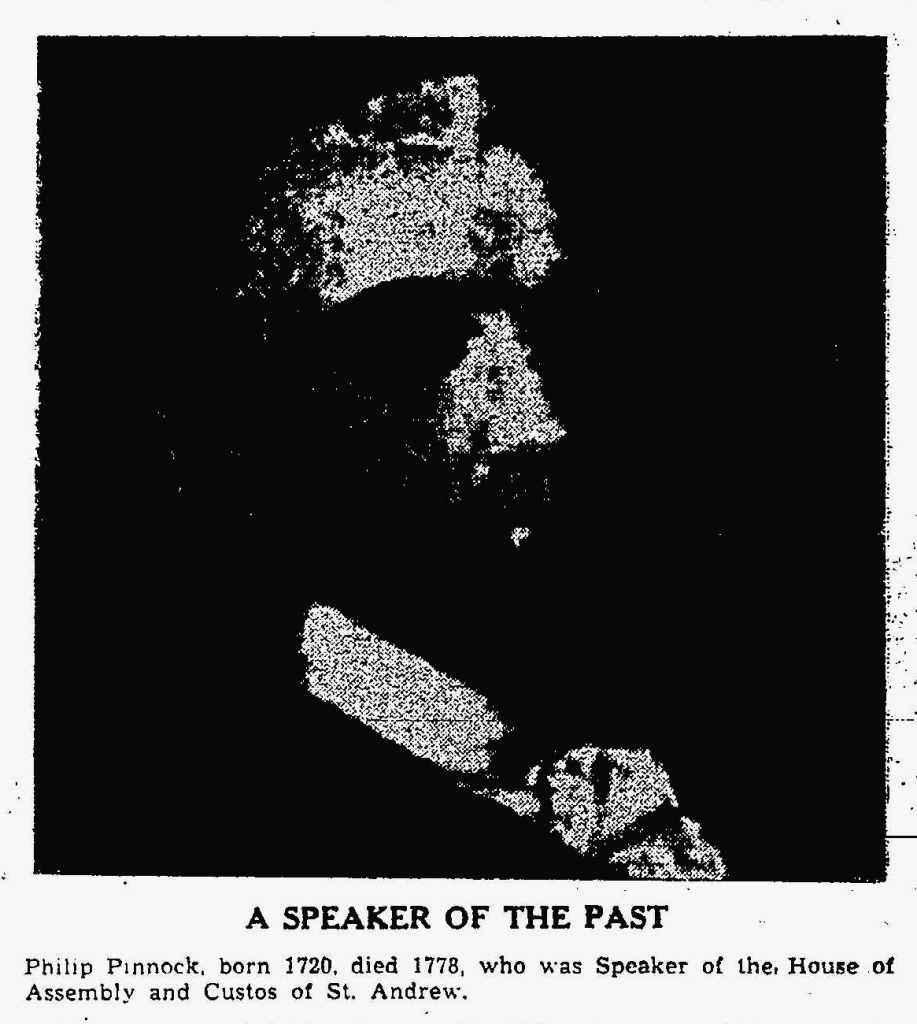 Book Extracts
These are all long out of print, but there wasn't much value to be gained from putting them in my book, given that they're quoted there anyway. It's nice to see them in their original typeface though.
Mary Southall's A Description of Malvern, with that splendid grocer's apostrophe: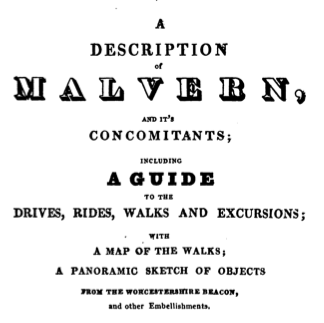 Captain J.H.Lawrence-Archer's epic Monumental Inscriptions of the British West Indies: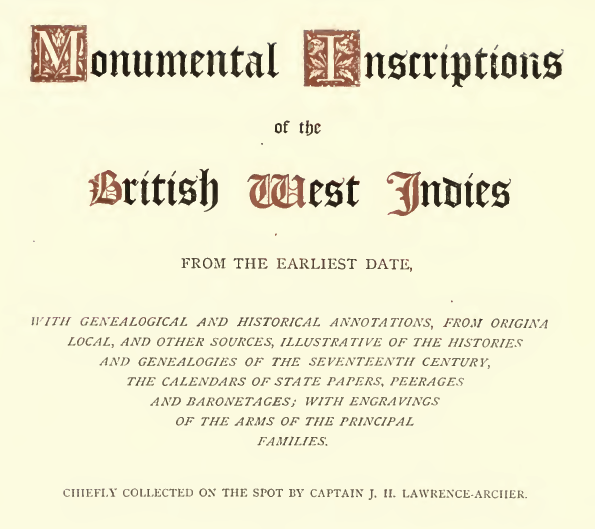 The completely bonkers Magazine of Magazines: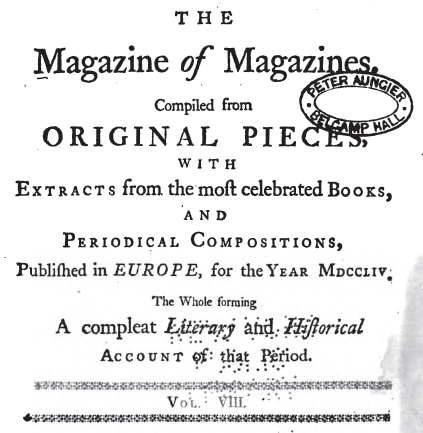 The mysterious Receipt for the Gravel from the same: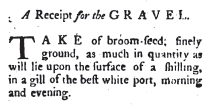 And the announcement of Philip Pinnock's appointment to chief justice: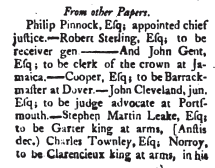 Reverend George Wilson Bridges' wonderful introduction to The Annals of Jamaica: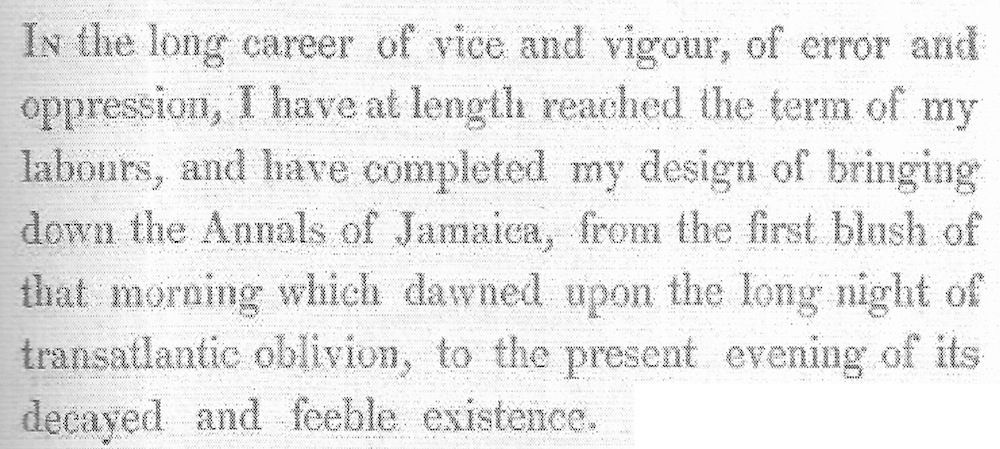 And his remarks on Philip Pinnock's fall from grace: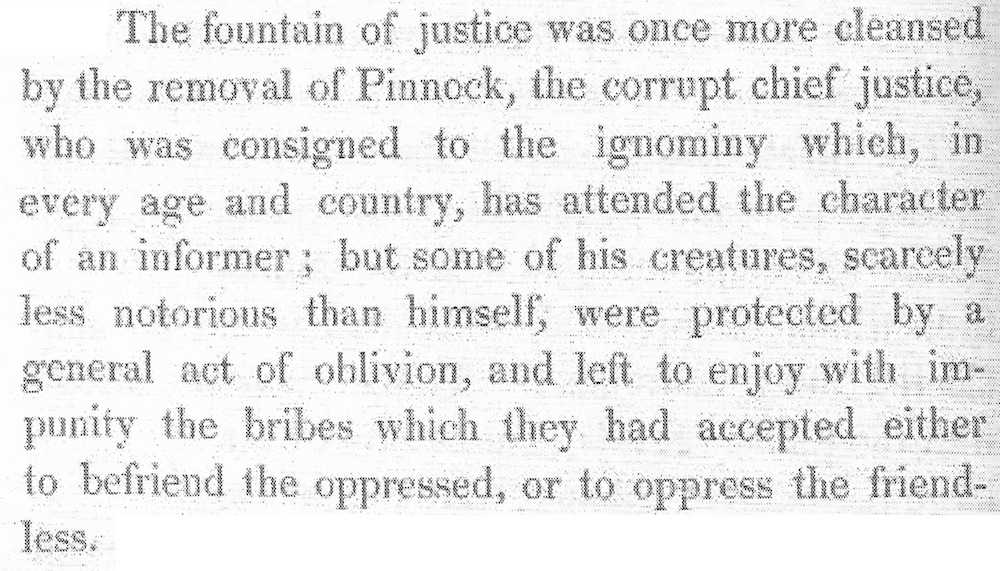 Frank Wesley Pitman's The Development of the British West Indies: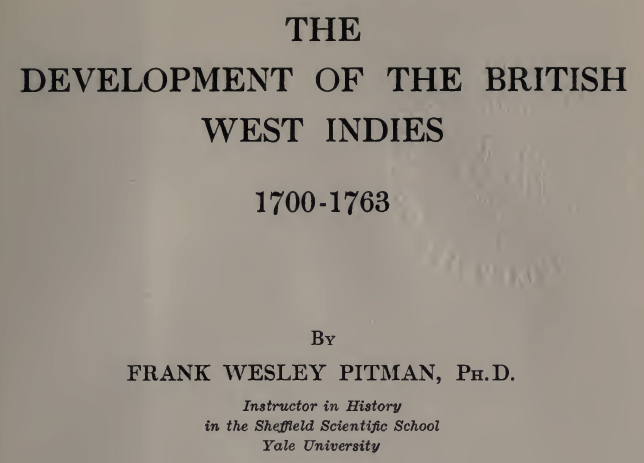 The description of "The Gentlemens Houses" from the same, featuring Dog-Face Phil: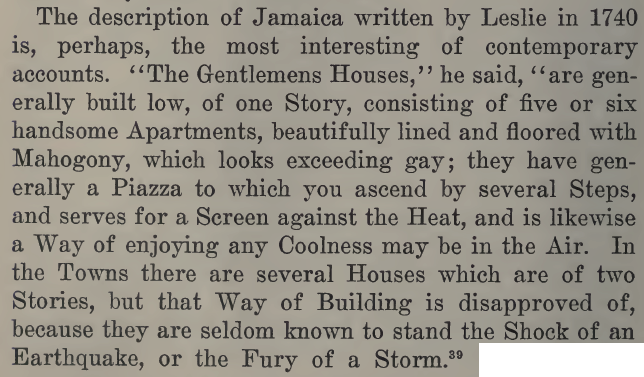 The last word on Philip Pinnock, from Frank Cundall's The Biographical Annals of Jamaica:

Dennis in Concert
That handbill from the mysterious Roots'n'Culture Party, January 11th 2002: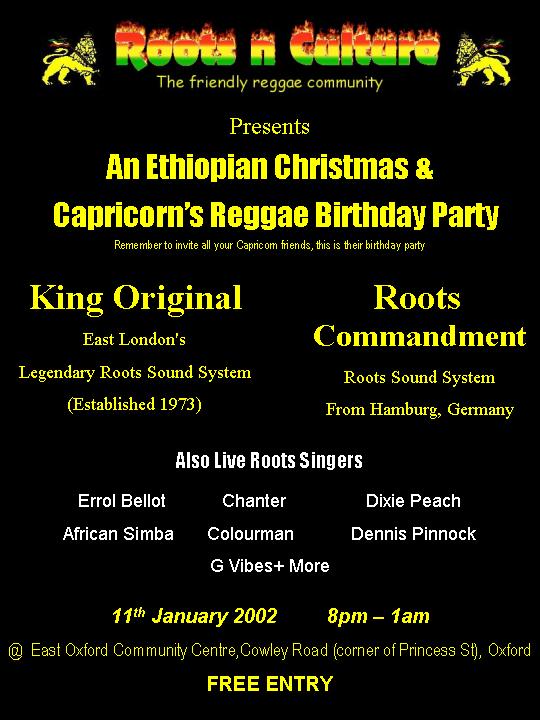 Nu-Lovers UK album launch, September 5th 2012:
Giants of Lovers Rock, October 27th 2012 (not sure what happened to the rest of Eargasm, but never mind):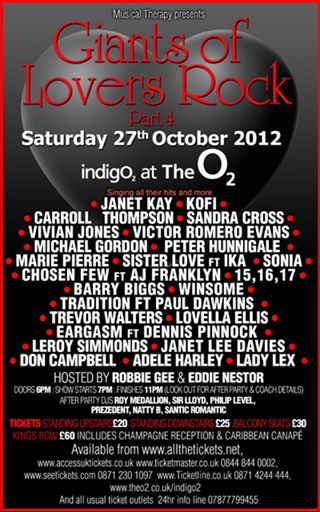 Giants of Lovers Rock, October 19th 2013: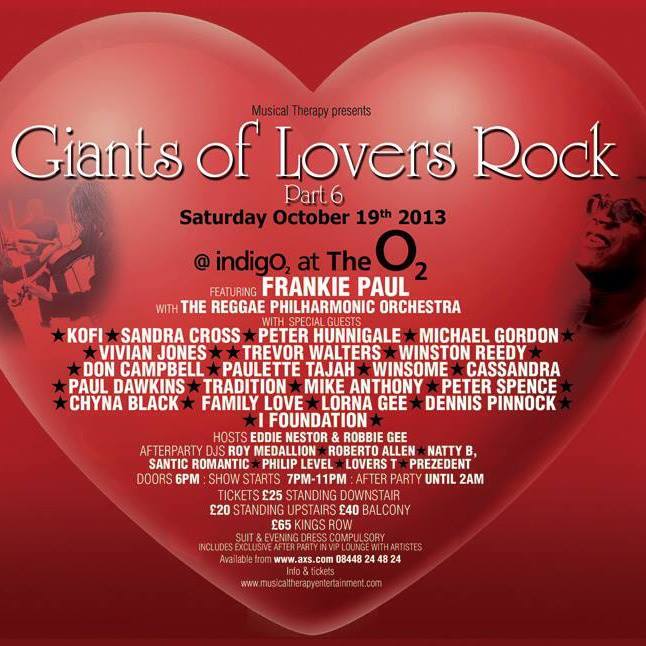 Giants of Lovers Rock in Birmingham, October 25th 2013:

Press Cuttings
These are all courtesy of Rob Johnson. I have absolutely no idea who holds the copyright these days, but I'll be happy to credit them if they get in touch.
Review of Idi Amin, from Black Music: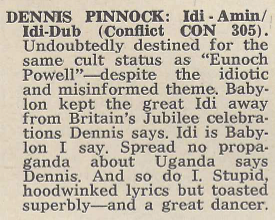 This is Lovers Rock makes No 1 in the Reggae Single 12″ charts, March 1980: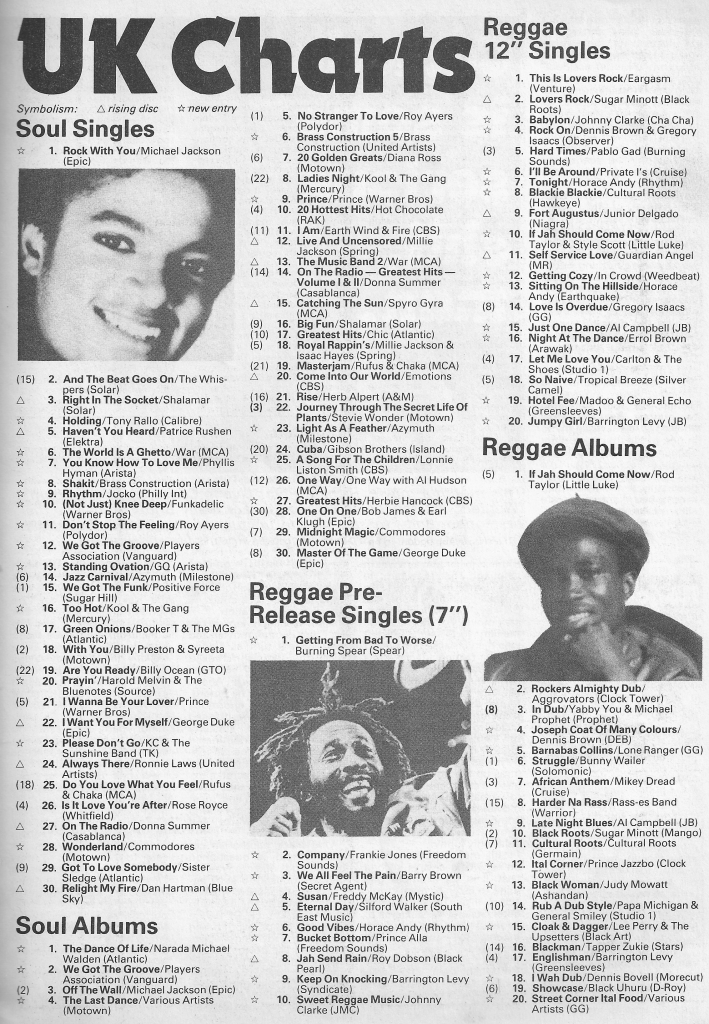 Black Music feature on Eargasm: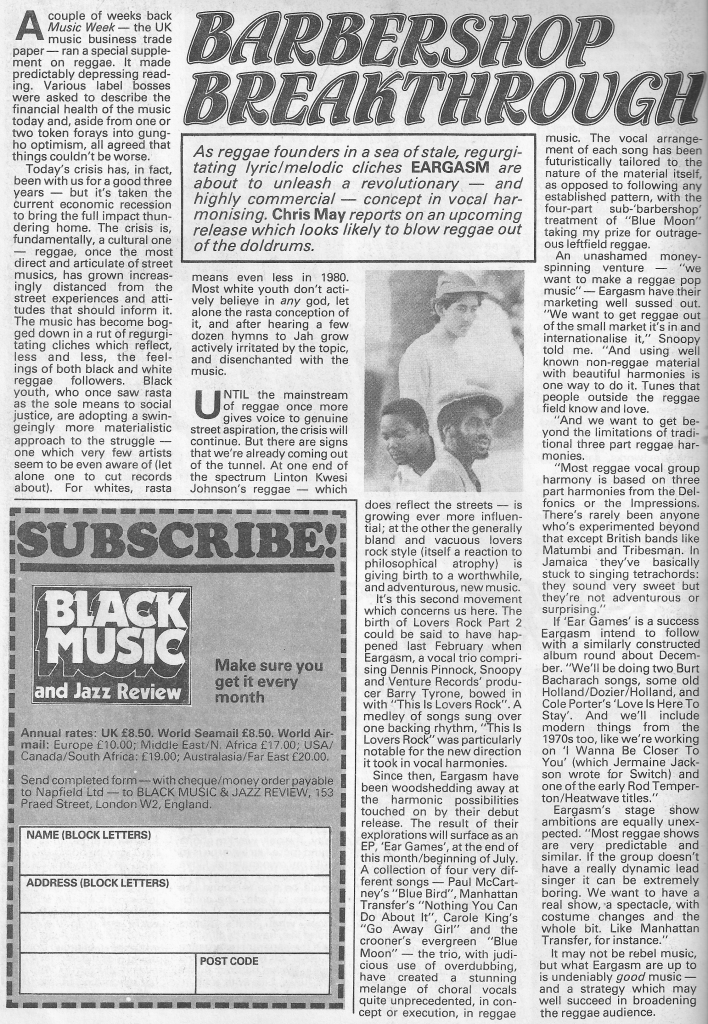 Advert for The Feeling: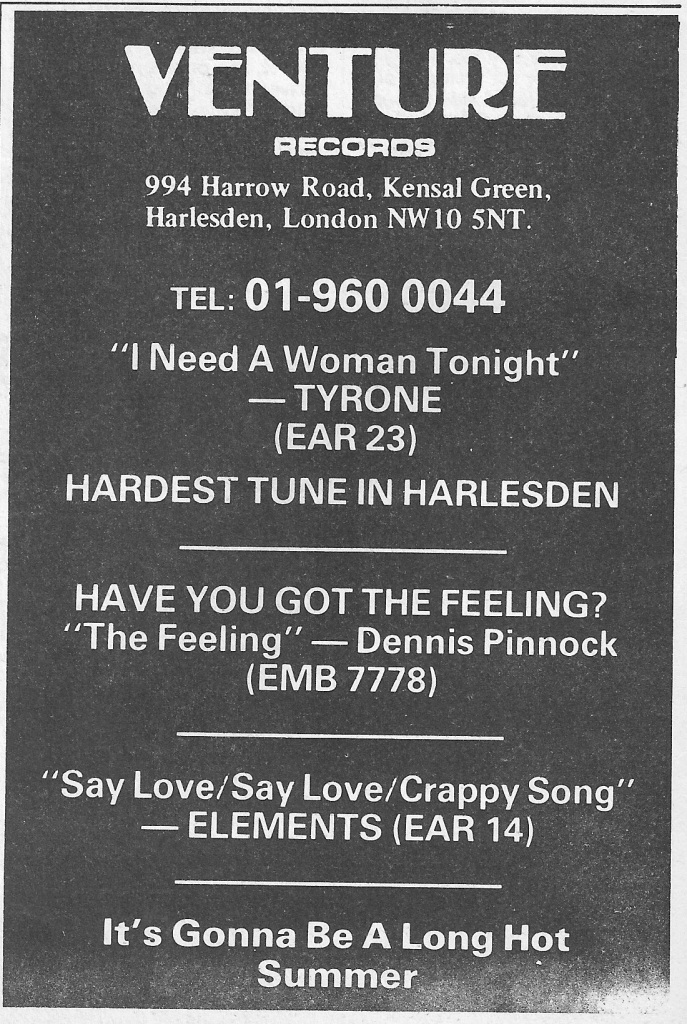 The One That Got Away
I still haven't got a copy of Lovers Dub: