So, two posts for the price of one, kids.
I didn't read much in November and December, completing a thoroughly wretched year on the reading front. January 2021 was a little bit better, however. Now I could have simply chucked all three months together, but I really felt I should emphasise that I'm trying to make a new start this year. But then again, it seemed a bit pointless to separate those seven books into two posts. Hence this ungainly composite effort.
I'm overthinking this as usual, aren't I?
Here we go…
November and December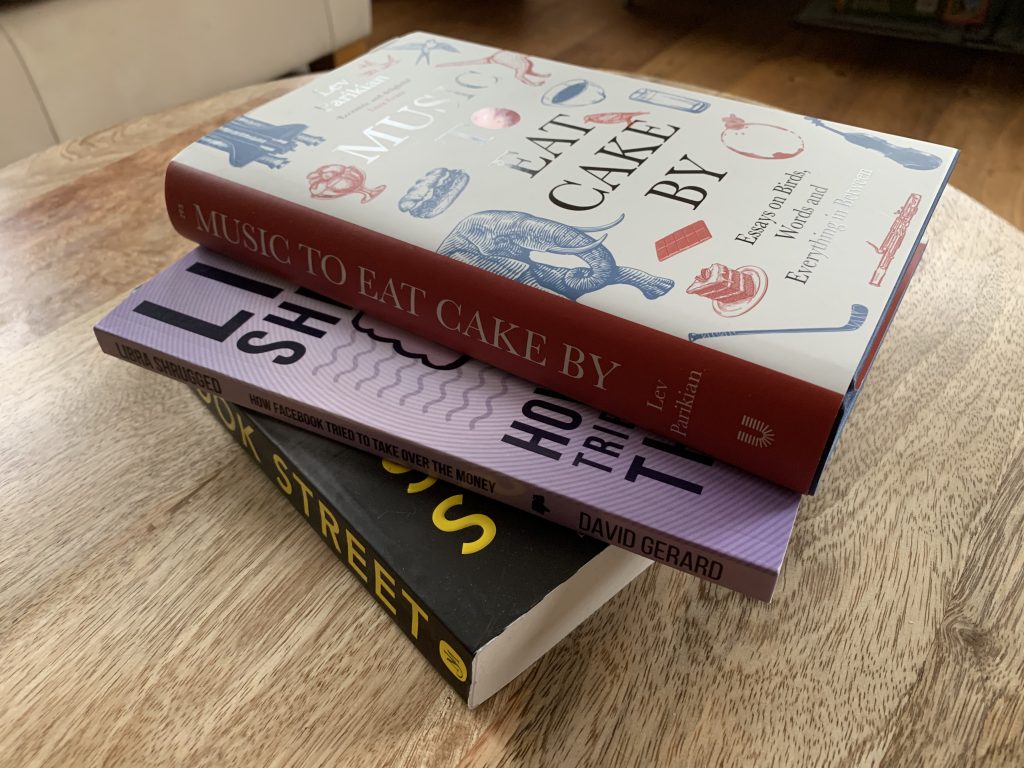 Spook Street by Mick Herron. Number four in the Slough House series and terrific stuff as ever, although I think my favourite is still the third one, Real Tigers. Interesting to see that with his very latest, Slough House, he seems to have broken through from cult status into the mass media – which of course has coincided with the inevitable backlash. Meh. If you haven't discovered them yet, get stuck into Slow Horses and carry on from there. You won't regret it.
Libra Shrugged: How Facebook Tried to Take Over the Money by David Gerard. The latest from the man behind Attack of the 50ft Blockchain, which is basically the only book you need to read on the madness of cryptocurrency (apart from A Question of Trust, obviously). This is the story of how Facebook tried to become the world's banker through its Libra cryptocurrency, and it's another wild read. Like his first book, this is also another example of a very well put-together self-published book.
Music to Eat Cake By: Essays on Birds, Words and Everything in Between by Lev Parikian. This is such a brilliant idea: the literary equivalent of a night at an improv club. Having successfully launched Why Do Birds Suddenly Disappear? via the crowd-sourcing platform Unbound, Parikian decided to take the concept a mad stage further and crowd-source the actual content of his next book, inviting the funders of the book to suggest the topics that they'd like him to write about. Now, there aren't many writers who could pull this off, but Parikian manages it in style, and the net result is a witty and curiously informative roller-coaster ride.
January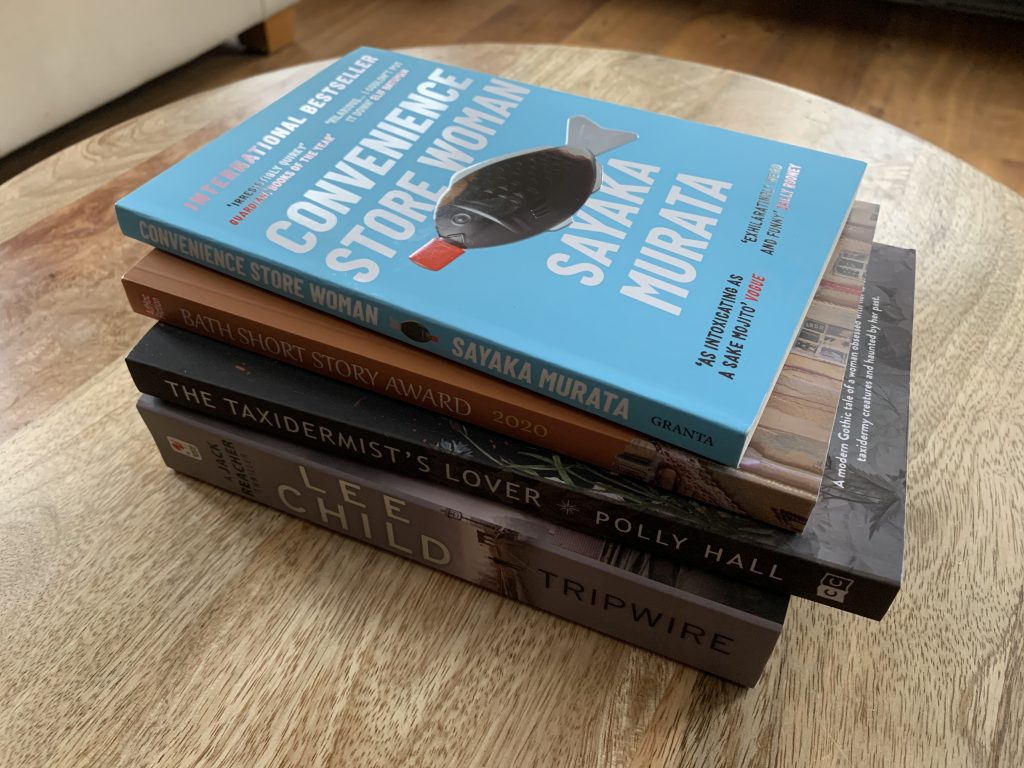 Tripwire by Lee Child. As I've said before, a Lee Child novel does what it says on the tin, and this one is no exception. Perfect escapism of the sort that we need right now. This is number three in the series, and I expect to be moving on to number four very soon.
The Taxidermist's Lover by Polly Hall. Polly was in my MA year group at Bath Spa University and it's great to see this in print. It's a sensuous, disturbing tale of obsession set in the damp, liminal world of the Somerset levels. The story builds to a thoroughly shocking but very satisfying gothic ending, and I would definitely recommend it.
Bath Short Story Award 2020 Anthology. I was on the pre-reading team for this one, and it's always nice to see what eventually came through – especially if you recognise one of the ones that you put forward for longlisting. I didn't pick the winner this year, sadly, but I still enjoyed re-reading Louise Dean's Upgrade Day, which I had spotted in the first stage. I also particularly enjoyed Hilary Key's odd but perfectly-formed story Lovely Day.
Convenience Store Woman by Sayaka Murata. It's almost impossible to review this without using the word 'quirky', so let's get that out of the way straight away. This is a gossamer-thin story in which almost nothing happens, and yet leaves you wondering about all sorts of things: about the choices we make, the choices others would make for us and how to carve a neurodivergent path through a neurotypical world. I think. I loved it.