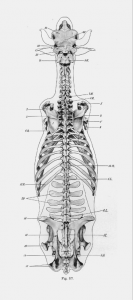 Several odd bits and pieces to report.
First of all, my rather peculiar flash, "Sleeping with the Fishes" is now up at Cease, Cows magazine. I'm not 100% sure what it means, but I think I like it anyway. See what you think. I like the picture they've chosen to go with it.
Secondly, another equally curious flash, "Limbo", has been accepted by the up and coming Fine Linen Magazine. Rather surprisingly in this day and age, this is a paying gig, so I'm doubly pleased about this.
Thirdly, I got longlisted in this year's Fish Short Story Competition. Slightly mixed feeling about this. Yes, it's nice to be longlisted, but it is a hell of a long longlist…
Finally, there's something else. But I can't tell you quite yet 🙂