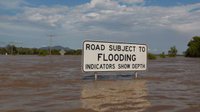 I was very pleased to find out this morning that my story "The Wrong Bots" (a rather daft caper involving space pirates and a consignment of sexbots) has been accepted for the 100 Stories for Queensland anthology. I actually wrote it quite a while back when I was a regular participant in the Café Doom weekly flash challenge (I think the prompt word on this occasion was indeed "pirate") and I never got around to sending it anywhere. So it's nice to see it finding a good home. If you take a look at that link above you will see that there are some very fine writers involved in this one, so it's going to be a collection worth getting hold of.
In other news, I've had another story ("The Colour of Criticism") picked for the Every Day Fiction Three anthology (if you've got time, check out this excellent post on genre and literary fiction by EDF supremo Camille Gooderham-Campbell which pretty much sums up what I love about EDF).
I've also been taking part in this year's STIRRED POeTS competition over at The Write Idea, and I was very pleased to bag a third place for my second-round entry. I was even more pleased, not to say stunned, to win the third round – especially as my winning entry was a sonnet. The results are decided by anonymous popular vote of the participants (who include some first-rate poets), so I am extremely chuffed to find myself in joint second place at the mid-way stage. However, I have a feeling that my fourth round effort may very well score nul points, so I am not counting my chickens yet by any means.
Oh, and I almost forgot to say that last week I completed the last rewrite on Mrs Darcy, on receipt of which my editor pressed the button that sent the finished manuscript to Salt. Exciting, eh?