I know I've said this before, but last week I think I actually had a viable idea for a new novel. Not going to say anything about it of course, but I really feel this is something I could write. So if something does emerge over the next few months/years, remember: you heard it here first.
Meanwhile, TAKE IT COOL proceeds apace, pausing only for a brief catch-up post for latecomers before hurtling on into what I like to think of as Dog-Face Phil's Origin Story.
And as a special bonus this week, the arrival of my bees has sparked HIVEMINDING back into life.
So take your pick between reggae and bees. Most of the bases covered there I think.
Bit of a complicated week, that was, so no updates to this place. However, TAKE IT COOL is still progressing, with two new episodes appearing. The first of these ("Dignity PLC") concludes my visit to the Pinnock family grave, while the second ("How I Became an Internet Stalker") brings the story back to my search for Dennis. I think we'll have one more episode and then a quick "Previously on TAKE IT COOL…" summary for late arrivals.
This episode is the first of a two-part section of the story about my visit to the Pinnock family grave in Portishead cemetery. It's a bit less cheery than the rest of the narrative (although there is quite a decent Portishead gag in it – well, it made me laugh), but then it is about death, after all. One of the themes I wanted to explore a bit in the book was the idea of leaving behind a "legacy" of whatever sort, whether it's a few obscure reggae singles or, indeed, a book that can't find a publisher – or whatever Philip Pinnock bequeathed to the world. It's quite fascinating to see the random selection of bits and bobs that do get left behind, even if they do sometimes remind you of how much the odds are stacked against you.
… in which we meet Dog-Face Phil for the first time, is now up. I've started adding categories to these posts so you can follow the various strands of the story separately, if that's the kind of thing you like to do. This bit's all about the white Pinnocks who settled in Jamaica, who will turn out in due course to be a bit of an unsavoury bunch.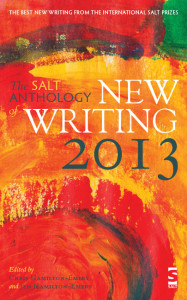 The first ever Salt Anthology of New Writing is now out, featuring – amongst other things – my story "Duo for Oboe and Violin, Op 27″. Loads of other good stuff in there, so I'd definitely rate it as a "buy".
Also out today is a cheeky little flash of mine, "Wood", at the splendid Cease, Cows magazine. They've picked a great illustration for it, too.
… is now up, and explores the hitherto unexamined connection between reggae and stamp collecting. I also take a first glimpse at the music itself, and by way of illustration I've added a discography page, which will be added to as the story progresses.
Everyone enjoying it so far?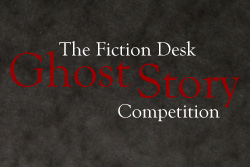 I was very pleased to find out that my sort-of-or-is-it-really-ghost-story "A Whole Bloody Century" has been shortlisted for The Fiction Desk's first annual ghost story competition. Especially so since it now looks as if all the shortlisted stories are also going to be included in an anthology, and not just the winners as previously planned.
"A Hundred Bloody Years" has been kicking around for quite some time. – as long ago as 2009, under its old title "Unquiet", it was highly commended in a JBWB competition – but up until now, I've never been 100% happy with the delivery of the big reveal at the end. I think I've finally sorted it now, though, and I'm really looking forward to seeing it in print. The Fiction Desk do produce some excellent anthologies.
Meanwhile, TAKE IT COOL continues on its merry way. In this episode, "The Wrong Corner of the Triangle", I start to dig into my own family history and come up with something completely unexpected. Hope you're all still enjoying it. And if you haven't tried it yet, there's still plenty of time to catch up before the next one appears on Monday.
… in which I prevaricate and procrastinate,wondering what the hell I'm doing. I realise I'm treading a fine line here with this project and I'm in danger of falling deep into the pit of self-indulgence, but trust me, there's an important revelation coming up in the next episode…
Episode two of TAKE IT COOL, "Googling Dennis", is now up. It's a bit shorter than the last one, but I think it sort of stands on its own. Breaking this one up into digestible chunks won't be quite as easy as Mrs Darcy (which was actually conceived as a series of 600-700 word segments), but I think it should work reasonably well.
Speaking of the MRS DARCY VERSUS THE ALIENS, anyone out there who hasn't yet got a copy (no, I can't believe it either) can take advantage of this splendid half-price offer if they order direct from Salt. Well? What are you waiting for?
A dark little tale of mine is up at the splendid Greek literary magazine Στάχτες today. I thought it might be fun to write a piece that hinted at something strange and unpleasant going on offstage without explicitly saying exactly what. Which I think comes back to what Calum Kerr was saying a few posts back about conjuring the world by implication rather than description. I'm getting more and more fascinated by seeing how much you can not say and still say something.
Meanwhile, TAKE IT COOL seems to be generating some interest – including this tweet from none other than Ian Rankin:
You had me at Pinnock's Paranormal Payback… Lovely stuff…
Episode two will be up tomorrow, but in the meantime, here's episode one in case you fancy catching up. (In case you're wondering, yes, I have changed the title – seemed more appropriate.)