The very wonderful What The Dickens magazine have just produced a really cool promotional video for their current fundraising campaign, featuring loads of writers and other creative people, including – if my eyes aren't deceiving me – none other than Hugh Bonneville (I think he's been a few things on the telly). Oh, and that's me at around the 2:27 mark. In case you can't read the word that I've made, it's "happen".
So do take a look. And maybe make a contribution? Go on, you know you want to.
Well, then. Out of around 1000 original entrants, I now appear to be in the top 25. Which means that I'm after your votes again (sorry about this). So I'd really appreciate it if you could go here, click where it says "Click", select my story and then click on the "Confirm" button.
This is my story:
Professor the said, "surprise a was that, well." Backwards run to began time, on machine the switched they when.
I know it's a bit gimmicky, but there you go. Any way to make it stand out from the crowd

Yesterday morning I found out that I'd made it through to the final of "Tweet Me a Story" for the second year running. Many thanks to all of you out there who voted for me, as I ended up as being the "Audience Award" winner for my group (again for the second year running). There is a little voice in the back of my head that is telling me this was probably more to do with the power of social networking than any real merit, but I'm going to ignore that for the moment …
And last night at midnight the word for the final was distributed, and it was "surprise". Which was a bit of an awkward one, because half the trick in these things is to find a less obvious interpretation of the prompt word and at first sight "surprise" doesn't offer much scope for thinking outside the box. But I'm quite pleased with the three I came up with eventually – certainly more so than last year's final, anyway. The results are announced on Monday.
Before that, Mrs P and I went to see The Ukulele Orchestra of Great Britain in concert. Wonderful. Here they are in case you've never come across them before:
I  think I mentioned last week that I was taking part in NYC Midnight's "Tweet Me a Story" competition again. So I duly stayed up until past midnight last Thursday and awaited the arrival of my prompt word, which turned out to be "perfect". I thought about this for a while, consulted Wikipedia, and came up with three tweets of varying quality and sent them off.
Today the first-stage winners were announced, and I found out that two of my three have made it through to the voting stage in my group. This is one less than last year, when all three of mine made it through, but one of my efforts was a bit pants this time, so no real surprises there.
Anyway, this is the point where I come begging you for your votes. Here are my two tweets:
She seemed perfect: tense but with a passive voice. His mood was imperative, his gender masculine. He offered to conjugate but she declined.
and
"I want this perfect moment to last forever," she'd said. But after a century together in the time bubble, he was beginning to annoy her.
(I like the second one particularly

)
To vote, all you have to do is click here, then click again where it says "Click here", check the boxes against my two tweets and confirm. Last year I was the audience award winner in my group and I made it through to the final. However, during the final, I had a really neat idea but completely tangled the words up, crashing and burning in the process. It wasn't a complete waste of time however, as two of my entries from the final, suitably revamped, went on to appear in PicFic and Nanoism respectively.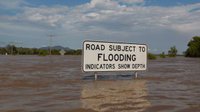 In my last post I said I wasn't going to be submitting much this year, preferring to concentrate on writing full length stuff. So how come I've sent off no less than three pieces in the last couple of days? I don't think it was to demonstrate the power of an unreliable narrator …
One of them at least is for a very good cause. Hot on the heels of "100 Stories for Haiti" and "50 Stories for Pakistan", submissions are now open for "100 Stories for Queensland." Here's the link to the Facebook page for the project and here's where you need to go to submit something. Go on, you know you want to. Even if you don't get accepted (and, frankly, there's every chance they'll throw my effort out) or don't even submit, please buy the book when it comes out.
It's fascinating to see how this came about, by the way. Trevor Belshaw, a veteran of both previous projects, put out a call on Twitter and Facebook by simply asking the question "100 Stories for Queensland?". Jodi Cleghorn, a fellow writer, publisher and (more importantly) Brisbanite responded with "Yes." And from there the momentum just grew and grew. The power of the net, once again.
Meanwhile, I have other things on my mind tonight. I've signed up for NYC Midnight's "Tweet Me a Story" contest again. All you have to do is think up three tweets based on a given word, and you're given five hours to do this in – so no problem, right? Wrong. If you're in the UK, the five hours start at midnight. Wish me luck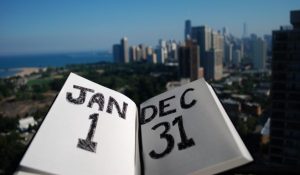 Who said Twitter was a waste of time? I picked up on this one after my VWC chum Julie Mayhew tweeted about it and I was immediately attracted to it. The concept is very simple: 365 different people sign up to write a 250-word piece on a pre-specified day in 2010. Whatever they write will be blogged and then turned into a book. And that's it. I love this kind of thing, because you tend to get a wonderfully diverse range of responses, and I'm really pleased that my application to join has just been accepted. So that's me on May 5th. I picked that day because it's not too early on, it's in the middle of the week and it's not a special day in my life. If you fancy having a go yourself, there are still spaces left, although they're going fast.
… and in fact I came second in the fiction and fourth in the poetry. As far as the fiction is concerned, the excellent Cathy Edmunds grabbed the lead back in Round 3 and clearly wasn't going to let go of it, so it was always going to be a race for second place in the end. And as for the poetry, well let's just say that I think I eventually got found out. But I'm still quite chuffed that I managed to fool them for the first five rounds …
So what next? Well, I've got rather a lot of stories that could do with a good edit, and there's also that full-length project that really needs a bit of attention. So it's not as if I'm going to be idle

[EDITED TO ADD: Ooh, and I've just noticed that I get a free copy of the anthology for coming second. Yay!]
The 2009 Whittaker Prize, that is. And what a long, strange journey it's been these last eighteen weeks. I now have nine new stories, some of which I think are amongst my best, although time will tell once they've been sent out in the world to seek their fortune. Having said that, two of them have already made their mark – "Farewell Symphony" at Tales of the Decongested, and "Nature's Banquet" at Earlyworks Press.
I also have nine new poems, which (in conjunction with the STIRRED POeTS competition earlier on this year) has roughly doubled my poetry portfolio. Still some way to go, then, before that first slim volume is ready …
And the final results come out next week. I'm quite pleased with the couple of pieces that I've submitted for Task 9, but on past form that means that they're going to bomb. In any case, the current leaders are too far ahead in both categories, but it would be nice to get as close to them as I can. I'll let you know.
Gosh, is it that long since I last blogged? Hmmm. Real life is obviously taking up far too much of my time. However, I have – just about – managed to keep up with the schedule for both sections of the Whittaker Prize which, given that we're at the end of the first week of Round Five, is now roughly at the halfway stage. It's been an interesting ride so far, I can tell you.
As far as the short story section is concerned, the first two rounds went very nicely, and I was actually in the lead at the end of Round Two. Then for some reason I hit the self-destruct button and entered my first-ever piece written in the second person for Round Three and garnered a truly horrible score for my pains. (I actually still quite like the piece, but it's probably one of those Marmite things – you either love it or hate it. I think it's got an afterlife, though, so watch this space.) I followed this up with a pretty wretched piece for Round Four, written in a single draft late on the night of the Friday before submission, with no time for editing. Fortunately, the judge was in a relatively generous mood, and didn't mark it quite as harshly as I'd feared. But I'm going to have to pull some spectacular stuff out of the bag to get back in contention.
In the meantime, the poetry section is behaving very strangely. For a start, I won Round One. This should not have happened. I was also joint winner of Round Two. This should not have happened either. I didn't win Round Three, but I did somehow manage to increase my lead. My Round Four score was respectable, but my lead has now been cut to one point, and the real poets in the field are snapping at my heels. So I'm trying very hard to come up with something really good to try and pull ahead again. The trouble is that I know so little about poetry that I don't know what I am doing right, so I strongly suspect that it's all down hill from now on. Still, it's been nice whilst it's lasted, if a bit weird.
So like I said, it's been an interesting ride so far, and I think there will be a few twists and turns still to come. And the most important thing, of course, is that I've got some quite promising material out of it already.
So anyway, what have I been doing lately? Here's a brief snapshot of my writing life over the last few days:
I have written the first chapter of my first grown-up novel. This has taken the total word count (including the prologue) to around 4000, which (as those who know me will appreciate) is completely uncharted territory. The good news is that I even know what happens next, and it seems to be flowing reasonably easily so far. It is, however, rather silly.
Eurofiction has come to an end. I had high hopes for my Task 10 piece, which was unbelievably massively clever and intricate, but it picked up a very average 6. Needs more contextualization, apparently. Although the lack of context was part of its charm. I can guess that it's going to be one of those stories that I really like, but is going to hang around the house taking up space and asking me to do its washing for the next five years.
The Whittaker starts on Saturday. I am doing both fiction and poetry this year and I really wonder what I was thinking of when I signed up. However, Geoff Nelder will be an interesting judge for the fiction, so I'll try to stick with it for a round or two at least.
The STIRRED POeT continues, increasing my poetry portfolio at a rapid pace. Whilst my ranking could not in any way be described as stellar, I'm actually picking up a few votes from some of the real poets on TWI, which pleases me no end.
And I've got a few things coming out later this month – specifically in Litro, Every Day Poets and Aphelion (and possibly FlashScribe).
Finally, if you've nothing to do for a few minutes, take a look at this piece from my mate Oscar. It's ace.