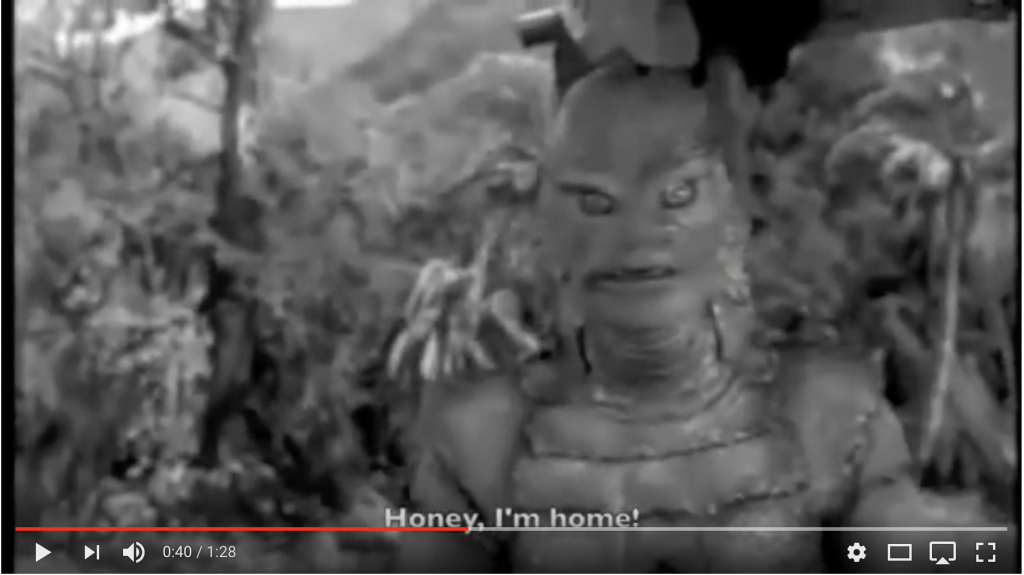 This week I did a brief presentation on Unconventional Marketing at the Bristol branch of the Society of Authors, and I thought I'd share the gist of it with you. I should begin with a disclaimer that I am not an expert in this area. I have, however, had some interesting experiences that may be helpful to others.
I began with an example of marketing that was (a) entirely accidental, (b) poorly conceived, (c) oddly successful and (d) completely unrepeatable.
I am, of course, referring to the Day I Went Viral. Regular readers of this blog will be familiar with the story (see here and here for more details). In summary, I was sitting in the Costa café in Weston-super-Mare General Hospital, waiting for my eyes to readjust to normal following an appointment with the ophthalmologist and I thought I'd use my phone to tweet about a book I'd just finished reading.
This was the tweet:
Best final line of any book I've read for a while. pic.twitter.com/xtbKLxHrxY

— Jonathan Pinnock (@jonpinnock) March 12, 2018
Note that there are no hashtags nor even a single mention of which book I was referring to. I did correct the latter several times later on in the gruesomely long discussion that followed, and that presumably was what helped in selling over 100 additional copies of the ebook and maybe 15-20 extra paperbacks. Not a bad result, frankly. If only I could achieve something like that for one of my own books.
Anyway, the point is, a lot of marketing is (I suspect) like this: largely accidental. However, as with all these things, it's possible to tilt the odds in your favour by adopting a few key strategies.
Let's start off with the conventional stuff – the stuff that every author should be doing as an absolute minimum. You probably won't be able to do the heavy lifting – things like getting your book into Waterstones and so on – but there's plenty of low-level stuff you can do. And you need to get involved with this kind of thing. You really do. Because either:
you're doing it all yourself, or
your small publisher hasn't got the budget, or
your big publisher doesn't want to commit the budget.
And anyway, it's fun. Trust me on this. So here goes.
You really should have your own website, preferably hosted independently (i.e. not on WordPress.com, for example). Ideally, it should incorporate a blog as well, if you have the stamina to keep on going. See here for more stuff on blogging.
You should have your own Facebook author page, even if you're not on Facebook personally (although that can be a useful way of finding readers too).
You should be active on Twitter – although you need to earn the right to tweet about how wonderful your books are by tweeting interesting other stuff as well. If all I see in your Twitter timeline are endless tweets urging me to buy your book, chances are I won't follow you back.
You should have a mailing list – but be careful and make sure you're GDPR compliant. This is an example of a GDPR-compliant landing page, by the way. Whilst you're taking a look, please do feel free to subscribe. Also note the use of a free gift to lure the punters in. (By the way, free ebooks are ridiculously easy to produce if you have a Mac – and maybe if you have Windows, too. Mac Pages can generate ePub output, which can then be fed into the free Calibre program to turn it into mobi format suitable for Kindle.)
Most importantly of all, make sure all of these connect up. Set up your blog so it autoposts links to Facebook and Twitter. Include links to your website in your mailshots.
Now for some less conventional things.
You have business cards, right? (I have loads, but I usually forget to take them with me when I go out. This is not good practice.) Do they have QR codes on them? This is a really easy way of driving someone new to your website, and there are plenty of places online that off free QR code generation.
Make a trailer. Back in late 2009, I had a problem. I was a little way into writing a book called Mrs Darcy versus the Aliens (although in those days it was actually called Mrs Darcy vs The Aliens). But I was making slow progress, mainly because the appearance of Pride and Prejudice and Zombies earlier on that year had seemed to put the kibosh on the whole project. I didn't want to appear to be jumping on a bandwagon, after all, and in any case, the bandwagon would already be rumbling out of town by the time I'd finished. But I still wanted to write the book. So I started serialising it on the internet in the hope that (a) it would acquire an audience and (b) the existence of that audience might somehow force me to keep on working on it.
But how could I market my serialisation? Obviously I promoted it wherever I could, on social media and various writing forums where I lurked, but I needed more traction. I needed something that fans could share with their friends. So I decided to make a trailer. My initial idea was to do one of ones that repurpose the bunker scene from Downfall – I think the script was going to be something to do with setting up a Jane Austen theme park in Berlin – but the whole Downfall thing was getting a bit tired (and in any case my idea was pretty weak). So my next plan was to find a foreign language version of the BBC Pride and Prejudice on YouTube (there had to be one somewhere) and add my own misleading subtitles to that. However, I couldn't find one at all.
This called for radical action.
I decided to create my own foreign language version of Pride and Prejudice. I grabbed a suitable scene from YouTube, and imported it into iMovie. I wiped the soundtrack, then added my own cod French and English subtitles. This was the result:
Now if the truth were told, it's a bit stilted, but it was a start.
I had another go. This time, I also intercut a couple of scenes from Creature from the Black Lagoon (and I know someone's going to say something about copyright violations at this point, and my response is (a) I think it's sort of covered by 'fair use' – although I Am Not A Lawyer and (b) I can always take it down if anyone asks my to). I also decided to put it into black and white to match the Creature segments, and I think it works rather well like that. The dialogue is a bit slicker this time, too:
I guess the point here is try to be original. Use your limitations as a virtue.
Other mad stuff. What else can you do? When Mrs Darcy versus the Aliens got picked up for publication, there was a gap of about a year before it got published. What could I do to keep the momentum going? Well, I could create a few special episodes. (I'm currently working on something similar as a teaser for my next book, The Truth About Archie and Pye, by the way.) These can be fun and possibly a collector's item. Or possibly not. I was inspired to do this kind of thing by the work of Steven Hall, whose extraordinary Raw Shark Texts has all sorts of odd extras dotted around the place, in special editions and on the internet. Well worth checking out.
The other thing I did was create Wickhampedia. My original idea here was to create a Wiki that would explain some of the references in Mrs Darcy versus the Aliens that some people might not get (to be honest, if there's anyone out there who gets every single one of them, I'll be very surprised indeed). For example, an American reader might not appreciate the significance of Bradford & Bingley, or indeed Northern Rock. So I downloaded the free WikiMedia software and began to set up my own Wiki. But it wasn't long before I realised that there was MUCH more fun to be had here, and Wickhampedia was born, taking the project off in a completely different direction. The great thing about this was that I could add as much to it as a liked, and every new entry was something new to be shared. And like the videos, it didn't necessarily add anything to the story of Mrs Darcy versus the Aliens, but it enhanced the experience.
As it happens, there's a website of some significance in The Truth About Archie and Pye, and I'll intending to do some interesting things with that over the next few months. All I'll do now is tap my nose and whisper 'Keep your eye on www.vavasorology.com.'