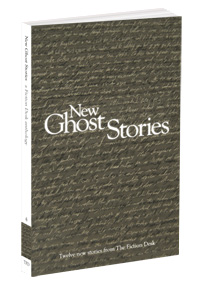 The Fiction Desk's sixth anthology, "New Ghost Stories" has just been released, and what a splendid collection it is. Take a look at the stellar list of contributors, for one thing. I'm really looking forward to reading it myself, and not just because there's one of my stories, "A Whole Bloody Century", in it. Go on, treat yourself or one of your loved ones to a copy now.
Had a nice piece of news at the weekend, in that I emerged (after six gruelling rounds) as the winner of the fiction section of this year's NOT The Whittaker Prize. This competition is the semi-official successor to The Write Idea forum's Whittaker Prize. The contest involved writing a new story every two weeks to a set of prompts. Following this, we all scored each others' entries anonymously and totted up the results. The best thing about it is that I now have half a dozen new stories that I can eventually submit elsewhere. Some of them will need a severe edit, and one or two may end up in the wastepaper basket, but they're all about subjects I would never have dreamed of writing about before.
Finally, I had a really nice rejection this week, from The Letters Page. It was nice for two reasons. Firstly, it was handwritten by the editor himself, none other than Jon McGregor. Secondly, because the writers whose work was accepted included the awesome George Saunders and Kevin Barry. One of those rejections that counts for a thousand lesser acceptances, and a nice end to a year that's been slightly lukewarm at times from the writing point of view.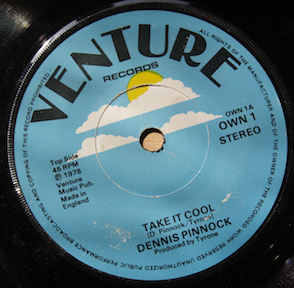 So I wrote another book. Just to be perverse, it wasn't like any of the previous ones. It wasn't a software development guide. It wasn't a regency spoof. And it wasn't a book of short stories either. It was a highly personal piece of non-fiction, almost a memoir but not quite, almost a historical work but not quite, almost a musical biography but not quite. In fact, if you were looking for a category to fit it into, you'd probably come up with something like "not quite".
The trouble is, the publishing industry doesn't really like things that aren't quite. There are good reasons for this, the most significant of which is that the reading public tend not to like things that aren't quite either. So this isn't a rant about the failings of the publishing industry.
And yet.
I like this book. I like it a lot. It tackles an important subject in an entertaining and (I think) original way. I think if you were to start reading it, you'd want to read more. As one of my online friends tweeted yesterday, it's "something I would love to read, yet never realised I wanted to before now". Which sums it up perfectly.
So, having failed to find a publisher for it, I've decided to blog it. Here are my reasons for doing so. And here's the first post. See what you think. If you like it, please do spread the word.
Oh dear. Another blog gap. Let me try to explain…
I think I may have learnt something important over the last week or so. For various reasons, not all of which I want to reveal quite yet, I'm in a bit of an odd place with my writing. The thing is, despite having had two books published (and several more, if you include the software ones), I'm no closer to working out what kind of a writer I am. Now it's true that this matters less and less these days – you've only got to look at the CVs of the likes of Naomi Alderman and Steven Hall on the Granta Best Young Novelist list to see that – but it would still be nice to have a bit of a clue as to what I'm doing instead of stumbling around in the dark.
So lately I've been looking for Signs, and as luck would have it last week there were two opportunities for Signs to appear. Unfortunately, neither Sign bothered to show up. The first one was the announcement of the shortlist for the Venture Award for poetry pamphlets. Now, I didn't hold out much hope for this one, but a small amount of hope was nonetheless present (because otherwise, why had they put me on the longlist?). However, it wasn't so much the fact that I failed to make the cut that bothered me, it's the judge's remark that many of the collections that fell short had too many weak poems padding them out. My problem is that I haven't a bloody clue which ones are the weak ones and which are the strong ones. But then again, maybe this means that I'm not a proper poet yet. Either way, I'm no nearer finding out if I'm ever going to be one.
The other Sign that failed to make its scheduled appearance was the shortlist for the Edge Hill Short Story Prize. Now again, it was an unlikely proposition, given the unprecedented strength of the field this year, but the hope was always there, and as John Cleese's character says in Clockwise, it's not the despair – I can cope with that – it's the hope I can't stand.
The important thing I have learnt from this is that it's pointless as a writer to wait for external agencies over which one has no control whatsoever to provide a direction. To be strictly accurate, it's not actually something I've learnt this last week – it's something I've remembered again. After all, I've never had a mentor and I've always made up my career as I've gone along. Back in late 2010, against advice from some people, I started blogging Mrs Darcy versus the Aliens as a direct reaction to my frustration at not getting a short story collection accepted. Two years later, they'd both been published and it didn't matter that they were two totally different books. Maybe I just need to find another project that I can love and get stuck into it, without worrying about what kind of a thing it is.
The good news is that the week ended with a couple of nice acceptances. The first of these was from Josephine Corcoran's splendid And Other Poems blog, which specialises in re-publishing poems that haven't previously appeared online, for "Pants Outside Trousers, Big Letter H On T Shirt, Here To Save The World." The second was from the Ilanot Review for my short story "Oddly Enough, It Wasn't About Larry Walters At All." Coincidentally, out of everything I've ever written, I think those may be two of my favourite titles.
Ah, the roar of the greasepaint! The smell of the crowd! Yes, I've just heard from Miles Barden that he and Joshua Dickenson are putting together their next show of horror stories, and they are keen for "After Michelangelo" to be part of it again. This time, they'll also be using a piece by my gifted VWC colleague Oscar Windsor-Smith. More details to follow.
But I didn't quite make it into the final batch of stories in The Harrow before they close for a year. However, I'm not too upset, because the rejection ran to over 300 words, and that's the kind of rejection I can take. In fact, they said that they would have asked me to resubmit after editing – were it not for the fact that (as I say) they are shutting up shop for a year. So I'm pretty confident that I'll find another home for that one soon. But it is still a bit of a shame, because I really love the look and feel of The Harrow. So wonderfully academic.

Well, the nice people at FlashScribe have now accepted another piece, "Welcome to the Hive", after making some very helpful suggestions that made it work a whole load better. It's funny – I knew there was something not quite right about it, but I couldn't quite put my finger on what the problem was. And they also rejected the third piece I sent, which was good for two reasons. Firstly, it means that they don't accept any old rubbish that gets sent to them, and secondly, thanks to their feedback, I've now got a pretty good idea why it's been rejected by a couple of other places as well.
Another day, another rejection, this time from Tales of the Zombie War. Clearly I need to up my zombie game. Never mind. Rejection is all part and parcel of the writer's life, and I offer this to all my fellow writers out there as a comfort whenever they may need it:
(Thanks to Ian Cundell. I now can't listen to the R.E.M. original any more without thinking of this.)

Just when I was wondering if there was anyone out there at all, I got a rejection from Eyeshot (well, no surprises there) and an acceptance of two more for Fifty-Two Stitches, just sneaking in under the wire as submissions close. So that's a hit for "The Greatest Disciple" and "What Today's Well-Dressed Mind Parasite is Wearing". Nice to see a home for my favourite title to date there. And that's two more successful graduates from the Café Doom weekly flash challenge,  which reminds me that I haven't actually gone in for that for some time. If I'm not careful, the supply's going to dry up. Anyway, that brings the hit count for the year up to 39, with 25 subs currently outstanding. Hmmm. I wonder …
Last night I had a rejection from The Harrow, which is a damn shame because I really love the faux academic journal ambience of that particular zine, and I'd love to get in there one of these days. Still, as with the first one that they bounced back a few weeks ago, they've given me a nice, detailed critique (which rather worryingly describes my piece as an "experiment", but never mind), so I'm not massively unhappy. But it did spur me on to (a) resubmit something else to them, (b) submit the piece in question somewhere else and (c) dredge up a few more odd pieces that were currently "resting". This temporarily brought my oustanding subs count to 43, the highest it's ever been.
I say temporarily, because just 38 minutes after submission, I had a reply from Bewildering Stories saying that they were accepting my piece "Desert Culture". I'd despaired of finding a home for this one (despite early versions of it being winners first in the Cafe Doom Flash Challenge and then in the SlingInk Frantic Fiction Challenge), because as my mate Ian from the VWC says, it's "droll", and droll's a hard sell.
42 to go …
The more I think about it, in my writing life I feel a bit like the manager of an ophanage. Under my care I have a house full of stories that I'd really like to find a good home for. Some of them I'm sure are really lovely, and deserve to be placed somewhere special. Some of them have their flaws, but I still love them and I really want to find them somewhere to go to. So every few weeks I send them out into the world, to see if some kind family will take them in. And sometimes, the family writes back to me to say that, whilst they are probably very nice, they don't feel that they can see a future for them together. So I scold them and see if there is some way that I can somehow improve them so that they make a better impression next time. And then sometimes I get a lovely letter back saying that they would really like to take them in and look after them.