A couple of new reviews for Mrs Darcy appeared this week, the first of which – courtesy of the Diary of a Domestic Goddess – was reasonably enthusiastic, but nowhere near as much as the second one, an exceptionally positive video review by the excellent Ms SableCaught. Enjoy (and make sure you hang around for the outtakes at the end):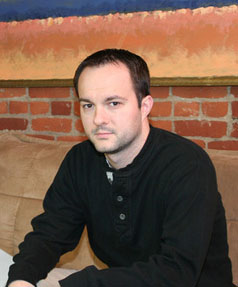 Something new today, as I open up the blog to its first guest. May I present to you the very talented Mr Barry Napier, poet and author of dark fiction, with whom I have been privileged to share a table of contents or two? I'll let him tell you why he's here, but when you've read what he has to say, make sure you drop in on his blog and tell him I sent  you.
I am currently on a miniature blog tour to promote the first book in my Everything Theory series.  As the title implies, there is a bit of science fiction woven throughout it.  Now, while I am a huge advocate of fiction not being totally restricted to the laws of reality, I also understand the importance of research.
In writing Everything Theory, I was led down some bizarre research trails.  Some of the scientific experiments I came across were familiar to me in that I was already aware of them (and actually drew some inspiration from).  But there are others that were new and equally strange.
Here are a few of the better examples.
6 – UVA's Near Death Experiences Studies
Cardiologists at the University of Virginia have installed equipment on their ceiling in order to study out-of-body experiences during the time of death.  Using a simple laptop computer sitting atop a filing cabinet, they have a series of images flashing on the screen as the patient dies.  If they manage to bring the patient back after they have been officially dead for a short period of time, if there has been any sort of "out of body" experience, the patient should be able to report the images which are not visible from the floor or the hospital bed…only someone suspended near the ceiling would be able to see the images on the screen.  So far, as you might imagine, results have been inconclusive.
5 – Macdougall Tries to Weigh a Soul
Duncan MacDougall was a physician/surgeon in the early 1900s who was so accustomed to seeing people die that he apparently figured "Death sucks, there's nothing I can do about it, so hey, why not play around with the bodies after they've died?"
He did just that.  Only, he did so with the intention of conducting a scientific study wherein he did his best to determine a) if there is indeed such a thing as a human soul and b) if there is a soul, does it have a physical weight to it?
To figure this out, he set up his own special scale in a doctor's office specializing in the treatment of tuberculosis patients.  This was the prime place to conduct his little experiment since the only cure of TB at that time as heaps and heaps of prayer or a quick merciful death.  MacDougall constructed his scale with wooden blocks, a military-style cot and a Fairbanks model scale.  MacDougall and a few partners would wheel doomed TB patients into the room, study and basically watch them as they died.
Sounds nuts, right?  But keep in mind that  MacDougall's records indicate that directly after the patient died, the body's physical weight decreased by three fourths of an ounce.  This didn't happen every now and then but every single time.  Are there explanations for this?  Sure…but what's the fun in that?
4 – Demikhov's Two-Headed Dogs
As part of an experiment on surgical techniques, a whacked out Russian scientists spliced the living head, neck, and legs of a smaller dog onto a much larger dog.  After a few times, he actually got this to work: a living, breathing canine Frankenstein.  Perhaps the most terrifying aspect of this entire ordeal is that he did this more than 20 times and some of the pooches lived up to a month.
3 – A Cat's Point of View
Straight out of Mad Science for Dummies, researchers at Berkley heavily sedated a cat and implanted metal rods onto the whites of its eyes.  These rods were connected to fiber electrodes that had been inserted into the cat's brain—namely the part of the brain that processes and controls vision.  Crazy?  Yes.  But the scary part is the fact that computer monitors on the opposite side of the room began displaying what the cat was seeing.
2 – Body Farms
A body farm is a place where dead bodies are stored and just sit out in the open so scientists can study the process of decomposition on the human body.  While this sounds like fodder for a horror story, these places actually exist.  In fact, there are three located in the US. Two of them take up stinky real estate in Texas(everything's bigger in Texas, presumably),  but the most famous one is in Tennessee.
On a college campus…on 2.5 acres of land.
1 – Stubbins Ffirth Loves Vomit
Yes, there are supposed to be two Fs in Ffirth's name…that's not a typo.  And that extra F is necessary to properly express the disgust in the experiments he underwent.  In the late 1790s, he set out to prove that Yellow Fever was not contagious.  And he went about it in some not-so-pleasant ways.
He constantly came into contact with fresh vomit of those infected with the illness.  And by "came into contact with", I mean he fried it and inhaled the fumes.  And that's the most logical thing he did.  He would smear the vomit, urine, saliva and blood of the infected into his own open wounds.  And he'd also willingly drip it into his eyeballs.  And just to make sure he was covering all of the bases, yes my well-nourished friends, he even ate and drank it.
Oh, the things we have to endure for research.  Just think of Mr. Ffirth the next time you think you've got it bad having to research some history for your work-in-progress…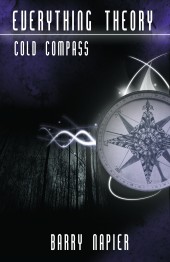 Many thanks for a fascinating if slightly unnerving post, Barry. You can buy the first book in the series here, or here if you're in the UK. Go for it.
A couple of very different pieces of mine have gone up at Every Day Fiction and Every Day Poets over the last couple of days. The first one, "Role-Play", is a very short flash on corporate bonding. Fairly insubstantial, but it amused me. The second one, "Perspective", is a bit more serious, and is – sadly – based on a real event. RIP Maurice (who, in case you're wondering, was originally known as Wallace, but acquired a new moniker when Mrs P shouted at him for misbehaving and accidentally combined his name with his brother Marvin).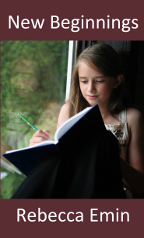 Today is the official publication date of New Beginnings by Rebecca Emin, a talented writer who I've shared the odd anthology with as well as being a fellow Etherite.
Join us over on Rebecca's blog Ramblings of a Rusty Writer to find all of the details of how she is planning to celebrate today, or you can read some reviews of the book itself on Amazon.co.uk or Amazon.com
You may like to visit some of the other blogs helping Rebecca to celebrate today too.
About New Beginnings
Sam Hendry is not looking forward to starting at her new school. Things go from bad to worse as the day of truth arrives and all of her fears come true… and then some.
When Sam meets a different group of people who immediately accept her as a friend, she begins to feel more positive.
With her new friends and interests, will Sam finally feel able to face the bully who taunts her, and to summon up the courage to perform on stage?
About Rebecca
Rebecca Emin lives in Oxfordshire, with her husband and three small children. Her debut novel, 'New Beginnings,' is published today by Grimoire Books. Rebecca has finished her second novel 'When Dreams Come True' which is also for older children.
Rebecca enjoys writing flash fiction and short stories and has had several flash fiction stories included in fundraising anthologies. 'A Knowing Look and Other Stories' is a collection of Rebecca's short stories which was published in November 2011.
Rebecca is also an author for Ether Books who publish short stories and essays to mobile devices via the Ether app.
This is a bit of a first: a joint review of Mrs Darcy and a book called "Death Comes to Pemberley" by someone called P D James (no, me neither). Anyway, Mrs Darcy takes top billing and has twice as many paragraphs, so I think we know what conclusion to draw

I have absolutely no idea who is behind the Hard Luxe Living blog, although she's obviously got some significant form as a writer. I don't think I know anyone who fits her profile, so I'm going to assume she's a complete stranger – which, as I've said before, is the best sort of person to get a good review from.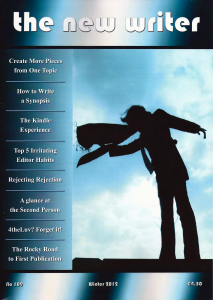 Very quick post because I'm recovering from a severe bout of man flu. My poem "Cyprus Delight", which was highly commended in last year's New Writer competition, is in the very latest edition of the magazine, on page 49. It's always nice to see something in print, especially a poem.
The other good thing that's happened in the last few days is that my workshop at the Get Writing 2012 conference has sold out. I'm really pleased about this because last time I did one, back in 2008, I had an audience of two plus some chums from the Verulam Writers' Circle who took pity on me. Suppose I'd better get going on preparing my workshop then. But first I have a talk to Harrow Writers to do this Thursday – if you're in the area, do drop in.

There I was, moping because I thought poor Mrs Darcy was being ignored, when up pops a lovely review on *drum roll* The British Fantasy Society's web site. It's really nice to read a review of something you've done by someone you don't know who so obviously gets it – and extra points for spotting the Natalie Imbruglia reference, by the way. Speaking of references, no-one's yet mentioned the allusion to "Lucky Jim" – or was that a bit too subtle? It's probably my favourite. No clues, though…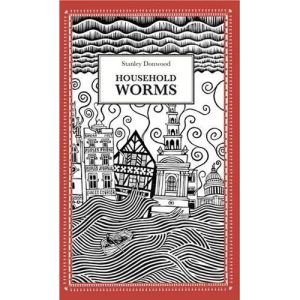 It's about time I did a few more reviews, having read some really rather ace books in the last few weeks, even if the idea of reviewing things makes me a bit nervous. (What if I miss something important? What if I look completely shallow?) However, it's about time I actually stepped up and gave an opinion or two. So here's what should be the first of many reviews in 2012.
First of all, full disclosure. I was sent a copy of this by that lovely bloke, the Bristol Short Story Prize's Joe Melia, (presumably) after I'd said nice things about Stanley Donwood's previous collection "Slowly Downwards". Stanley Donwood, in case you don't know, is better known as Radiohead's in-house artist, responsible for all their artwork from "The Bends" onwards.
Being a skilled visual artist of course isn't necessarily a copper-bottom guarantee of an ability to write, although the two often go hand in hand and in any case the Radiohead connection really ought to pique interest. The good news, however, is that he most definitely can, although this isn't a remotely conventional collection.
Like "Slowly Downwards", it isn't a book that grabs you right from the start. It's more a case of gradually being sucked into its world. I don't think that any of these stories would win any prizes on their own, but the cumulative effect is quite remarkable. Most of them are quite short (only a paragraph or two in some cases) and only two extend to any length (the first story, "Wage packet", and "Sell your house and buy gold", which plays some effective tricks with white space). Some of them amount to little more than a short lead-up to a punchline (the hilarious "Sky Sports", for example, in which the protagonist's suggestion of an alternative form of pub entertainment is met with hostility) whilst others seem to drift by without meaning much, only to hang on in your brain, nagging you. Generally speaking, it's the short ones that really punch home.
I guess the nearest point of reference would be the stories of David Gaffney, except slightly odder. I'm pretty certain this is a good thing. And the cover's lovely. Go and buy a copy.
Didn't have time to mention before 2011 ended that I'd had one more acceptance, from Every Day Fiction for a flash called "Rôle-Play". This means that I have a bit of an Every Day double whammy this month, with an appearance in Every Day Fiction on January 23rd followed by Every Day Poets on January 24th. Which is cool.
In other news, Amy McLean and I were both a bit stunned to see that her video (see last post) has been picked up by the "Tim Burton news" twitter account (presumably unofficial but with a very high follower/follow ratio). Will be interesting to see if it spreads any further…