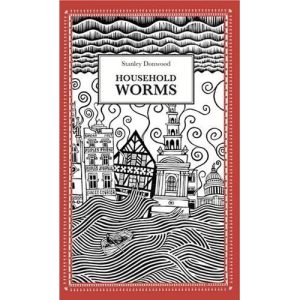 It's about time I did a few more reviews, having read some really rather ace books in the last few weeks, even if the idea of reviewing things makes me a bit nervous. (What if I miss something important? What if I look completely shallow?) However, it's about time I actually stepped up and gave an opinion or two. So here's what should be the first of many reviews in 2012.
First of all, full disclosure. I was sent a copy of this by that lovely bloke, the Bristol Short Story Prize's Joe Melia, (presumably) after I'd said nice things about Stanley Donwood's previous collection "Slowly Downwards". Stanley Donwood, in case you don't know, is better known as Radiohead's in-house artist, responsible for all their artwork from "The Bends" onwards.
Being a skilled visual artist of course isn't necessarily a copper-bottom guarantee of an ability to write, although the two often go hand in hand and in any case the Radiohead connection really ought to pique interest. The good news, however, is that he most definitely can, although this isn't a remotely conventional collection.
Like "Slowly Downwards", it isn't a book that grabs you right from the start. It's more a case of gradually being sucked into its world. I don't think that any of these stories would win any prizes on their own, but the cumulative effect is quite remarkable. Most of them are quite short (only a paragraph or two in some cases) and only two extend to any length (the first story, "Wage packet", and "Sell your house and buy gold", which plays some effective tricks with white space). Some of them amount to little more than a short lead-up to a punchline (the hilarious "Sky Sports", for example, in which the protagonist's suggestion of an alternative form of pub entertainment is met with hostility) whilst others seem to drift by without meaning much, only to hang on in your brain, nagging you. Generally speaking, it's the short ones that really punch home.
I guess the nearest point of reference would be the stories of David Gaffney, except slightly odder. I'm pretty certain this is a good thing. And the cover's lovely. Go and buy a copy.