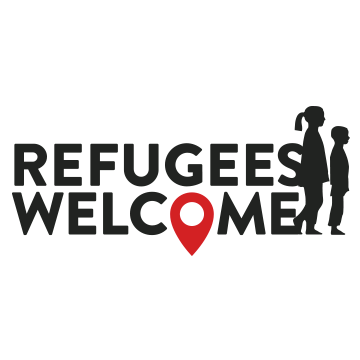 Back in the middle of September, the excellent Greg McQueen put out a call for stories to make up a new charity anthology, Refugees Welcome, in aid of Syrian refugees. The guidelines were for stories up to 3000 words:
Stories about hope, happiness, humour, stories that somehow shine a light in a dark situation.
I really wanted to submit to this one, for two reasons. Firstly, Greg's charity anthologies are excellent (I've still not quite forgiven myself for failing to submit to the Haiti one, but I was proud to be part of the Pakistan earthquake book). But more importantly, the whole tone of the current debate about refugees sickens me, and the idea of being part of a project that  would  plaster the phrase 'Refugees Welcome' all over the internet appealed to me.
There were, however, a couple of problems. The first one was that the submission deadline was the day after the final deadline for my MA manuscript. The second, slightly trickier one, was that bit about hope, happiness and humour, and shining a light in a dark situation. This is not an area that I am comfortable with. I can do humour (I think) but it tends to be a bit on the dark side. My forte is more in the area of casting a shadow over a light and cheerful situation.
Anyway, in the end I did manage to come up with something that came close to ticking the right boxes and I just squeezed it in before the deadline. And last night I found out that "Pure Blood" was one of the twenty-one stories accepted. Watch out for me boring you about it a bit more when the anthology gets published.