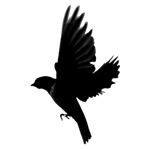 There are few more satisfying things that can happen to a short story writer than finding a good home for a much-loved and much-passed-over story. In fact, the only thing that comes close is finally getting accepted by a classy print journal after several failed attempts.
This week's acceptance of 'The Picture of Mrs Tandoğan' by Structo ticked both of these boxes.
I first wrote this story in late 2012, not long after we'd moved down to Somerset. I knew it was a decent concept, and I started submitting it straight away. But it was singularly unloved, possibly because it had never been through any sort of critique process. Last year, my old chum Oscar Windsor-Smith took a look at it and pointed out several weaknesses that I hadn't noticed. I sent it out again. Still no luck. I then put it through two different workshop groups on my Bath Spa MA course, and that seems to have finally done the trick.
This acceptance was followed the very next day by one from Liars' League for 'Ventriloquism for Dummies', for their forthcoming 'Master & Servant' event. This is a story I originally wrote back in 2009, basically because the title popped into my head and I had to do something with it. However, the ending was far too tricksy, although it wasn't until the MA course that I realised this. Also, the need to hack it from over 2500 words to under the 2000 limit required by LL tightened the story up a lot.
So that's two stories that I can at last wave a fond farewell to, knowing that they'll be happy in their new homes. I'm now wondering if any of my other long-stay residents are going to move out any time soon…