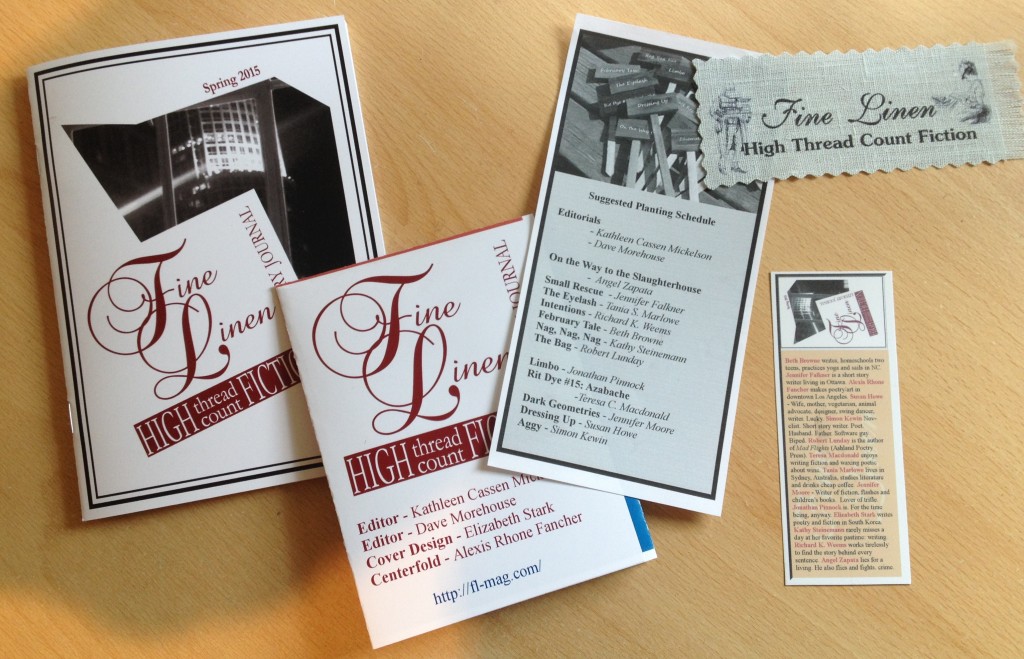 Fine Linen is not just another literary magazine. It's a chapbook plus a broadside plus a linen bookmark plus a cardboard bookmark. In fact, it's a pretty extraordinary artefact all round.
And I'm in the new edition, with a piece called 'Limbo', somewhere in the broadside bit (I think that's what it's called, anyway – it opens out to a sort of poster thing). I'm in great company, too, with folk like Susan Howe, Simon Kewin, Kathy Steinemann and Angel Zapata.
Well worth getting hold of, if I say so myself.
In other news, this year's National Flash Fiction Day Micro-Fiction Competition has just opened for business, and I'm one of the judges again this year. Make me laugh. Make me cry. Make me scratch my head and ask WTF just happened.