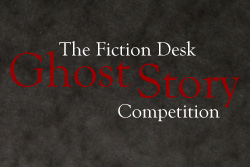 I was very pleased to find out that my sort-of-or-is-it-really-ghost-story "A Whole Bloody Century" has been shortlisted for The Fiction Desk's first annual ghost story competition. Especially so since it now looks as if all the shortlisted stories are also going to be included in an anthology, and not just the winners as previously planned.
"A Hundred Bloody Years" has been kicking around for quite some time. – as long ago as 2009, under its old title "Unquiet", it was highly commended in a JBWB competition – but up until now, I've never been 100% happy with the delivery of the big reveal at the end. I think I've finally sorted it now, though, and I'm really looking forward to seeing it in print. The Fiction Desk do produce some excellent anthologies.
Meanwhile, TAKE IT COOL continues on its merry way. In this episode, "The Wrong Corner of the Triangle", I start to dig into my own family history and come up with something completely unexpected. Hope you're all still enjoying it. And if you haven't tried it yet, there's still plenty of time to catch up before the next one appears on Monday.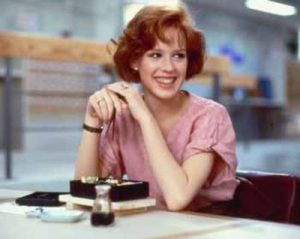 Today the longlist for this year's Frank O'Connor International Short Story Award was announced, and Dot Dash is on it, which makes a nice double with last week's Edge Hill longlist. The list itself is even longer than the Edge Hill one, which I guess is reasonable enough given that is a truly international prize rather than one restricted to those born or working in the British Isles.
There are consequently even more big hitters on the list than Edge Hill (if that's possible) so I have no expectations whatsoever of getting any further. It is, however, quite nice and more than a little weird to be on the same longlist as Molly Ringwald. Yes, that Molly Ringwald.
In other celeb-oriented news, I had a weird Twitter conversation yesterday with Jim Bob out of Carter USM about loft ladders. I thought you might enjoy it, so I storified it.
Finally, I had a very nice review the other day from Dan Purdue, which you can read here. I also found out that the January edition of Faces of Oman (a monthly supplement given with the Times of Oman) had chosen Dot Dash as one of their two books to review. I say review, although the words are taken mostly from the blurb, plus one phrase from the Independent On Sunday piece. I'm there on page 65, next to Virginia Ironside. All very odd.
Last Tuesday (oh God, is it THAT long since I last posted?) was a triple-good day. First of all, I found out that the workshop I mentioned here is now fully booked. Yay! Then I found out that Dot Dash is on the longlist for this year's Edge Hill Short Story Prize. Double yay! Although I have to say that the excitement of finding that out is somewhat tempered by the daunting size of that longlist and the presence of some VERY big hitters on there. I strongly suspect that this will be about as far as things go. Still, it's nice while it lasts.
The third good thing to happen was Short Stories Aloud. I'm sure I've said it before, but there's nothing quite like the experience of hearing your words read by a professional actor and Jenny Johns was absolutely brilliant in her interpretations of Return to Cairo and Mirror, Mirror. Steve Hay also gave some excellent readings of a couple of Jon McGregor stories and one by Ernest Hemingway.
Once the formal part of the evening was over, Sarah Franklin, the founder and compere par excellence of SSA proceeded to grill me with questions from the audience. I think I managed to answer most of them, even if (perhaps because) they tended to be actually on the subject of writing, rather than – for example – what my favourite cheese was. They all seemed a very friendly bunch and an exceptionally responsive audience. All in all, it was a most enjoyable evening, and if you're in the vicinity of Oxford when the next one comes along (check their Facebook group to find out) I'd recommend going along. The cake is pretty damn fine, too.
And finally, now that Easter is over and the first three months of the year are behind us, I really promise to post a bit more. There are several reviews circling round waiting to land and if I'm not careful, they may start to run out of fuel…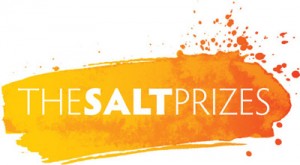 February wasn't a great month when all's said and done: it very rarely is. January at least has the feeling of something new starting, whereas February seems put there deliberately to bring a dose of cold, dark reality to things. This year seemed particularly bad, as the dayjob workload conspired with it to pick off any brave creative urge that dared to poke its head above the parapet.
Anyway, the good news is that March has got off to a much more promising start, with a 3rd prize in the fiction section of the inaugural Salt Prize. It's particularly pleasing, because the story I entered is a high-concept piece that I've always liked but have ended up continually revising and refining. It also means that of the ten pieces I wrote for the 2007-8 Slingink Scribbling Slam, nine have now found good homes.
It's also nice to see loads of familiar faces on the lists. The Salt Anthology of New Writing should have some really good stuff in it when it comes out later on in the year.
Hmmm. Need to hone my headline writing skills, I think. Whatever. I found out on New Year's Eve that my poem "Seven Day Wonder" was Highly Commended in last year's Newark Poetry Competition. Once again, it would have been nice to get into the winner's enclosure, but I'm not really complaining because it's still very encouraging. I really must spend a bit more time at this poetry lark. It would be quite cool to have a slim volume out there with my name on it.
Meanwhile, "Dot Dash" continues to gather reviews, including one or two nice ones on Amazon from complete strangers, and another brilliant one today from Scott Pack. I love the idea of getting someone like Park Chan-wook to film "Convalescence" – "Oldboy" and "Sympathy for Lady Vengeance" are two of my all-time faves. However, it is VERY unlikely to happen, so calm down, Pinnock.
Amazingly, the Kindle edition of "Dot Dash" is STILL available for only 77p (in the UK) or 99¢ (in the US). But you've probably all bought it by now, haven't you? If you haven't, see me afterwards.

Last time I announced a Bridport shortlisting, it brought an utterly astounding amount of traffic to the blog, so I'm hoping for great things this time as well.
Anyway, I heard on Friday that I'd made the shortlist for the short story section of the Bridport Prize for "The Joy Inside". Now this news should be tempered by the fact that there are apparently around a hundred stories on that shortlist. However, there were over six thousand entrants (hence, presumably, all that blog traffic), so I'm still massively chuffed to have made it that far.
I'm also massively chuffed for the story in question, which is probably one of the most peculiar things I've ever written. I still don't quite understand it, but there seems to be a logic to it, even if it hasn't yet made itself apparent. I'm also quite pleased that it made it to the shortlist when it's only just under a thousand words in length. One of the things I'm finding myself doing more and more when reading short stories is muttering "cut, cut, cut" to myself, and it's nice to see that shorter stories are being taken seriously in the big competitions.
Now to find somewhere cool to submit it to for publication – or do I give it another try somewhere else?
And a big hello to anyone new who's come here searching for "Bridport Shortlist". Do have a look around. Especially this post.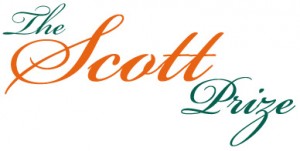 On Friday I noticed a tweet from Salt Publishing saying that the Crashaw and Scott prize winners would be announced on Monday, at which point I suddenly realised how desperately I wanted to be one of them. Up until then I was thinking "Well, I've got one book coming out this year anyway, so this one doesn't really matter, does it?"
Turns out it did. I was on edge most of the weekend, I hardly slept last night and I was a complete wreck this morning. I kept checking the RSS feed to see if there were any new entries on the Salt blog and every time there was (and there were two false alarms: the Crashaw announcement and a piece about David Rose, who's just got a new novel out) I hardly dared look.
And then this appeared. With my name in the right place, alongside Facebook/Twitter chum Andrea Ashworth and new Facebook chum Cassandra Parkin. I still can't really believe it. I actually have TWO books coming out this year. A comic sci-fi romp and a book of pukka literary short stories. What an extraordinary year it's turning out to be.
I like The New Writer. Specifically I like their poetry prizes. Their fiction prize is a closed book to me, but last year I managed to be a finalist in both their poetry collection and single poetry competitions. This year I went one better and I was highly commended in the single poem category for my piece about the "Green Line" in Nicosia, "Cyprus Delight".
So, as one of the top ten poems in the competition, "Cyprus Delight" will now receive the ultimate accolade of print publication. Which is all rather exciting.
I still find poetry completely baffling. I dabble in it (I hate that phrase, but it's true) because I enjoy it and I like to think that my experiments in the discipline with choosing the right word and getting the rhythm right etc. inform my fiction writing. But despite clocking up a few moderate successes like this one, I still feel a total fraud because I read very little poetry – partly because there's very little that I feel completely comfortable with, but mostly because I'm lazy and ignorant. Actually, I could probably do with some pointers as to who I should read, and any suggestions would be most welcome.
In other news, my interview with Vanessa Gebbie went live on Salt Publishing's blog yesterday. I hope I managed to do her justice, despite me not having much of a clue about interviewing. It was fun to do, though.
And I had a very swift acceptance yesterday from Escape Velocity for my piece "Symbiosis", a tender story about the love of a young girl for her medicinal parasitic tapeworm. This will appear in their forthcoming anthology.
Finally … just take a look at the cover for Murky Depths 16. And then take a look at the wonderful artwork for my story, "Teamwork", by Caroline Parkinson. And then go and place your order …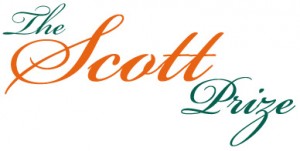 Now this is quite mahoosively exciting. The shortlist for the Scott Prize was announced today and I am on it, with my putative collection "Dot(.), Dash(-)". I'm joined on the list by nine others, including my VWC chum Julie Mayhew and Twitter acquaintance Andrea Ashworth. The final three are chosen in April, so there will be a certain amount of nail-biting between now and then.
Amazing how things change. When I submitted my manuscript for "Dot(.), Dash(-)" back in October, I had all but given up on finding a publisher for Mrs Darcy, so I'd shifted my focus back to short stories. The following month, Proxima picked up Mrs Darcy, so everything changed again. The other weekend at Get Writing, with Mrs Darcy safely in the can, I found myself pitching a long-cherished non-fiction project.
So what kind of writer am I? Which project do I really want to succeed?
Daft question. You might as well ask me which of my kids I prefer …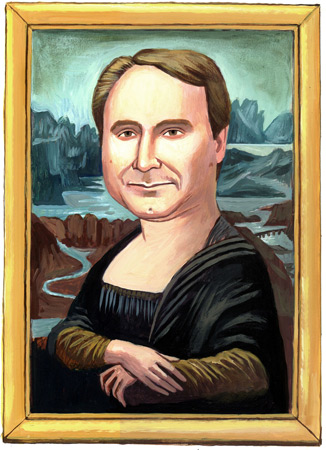 I came home from a week's holiday on Friday to find that I'd managed to bag third place in the fiction section of this year's Slingink Scribbling Slam (formerly known as Eurofiction), alongside Jocelyn Hayes and behind the awesomely prolific and consistent Stef Hall and Sallie Tams.
I was particularly pleased about this because I have considerable respect for the judge, Nik Perring; his book of short stories, "Not So Perfect" was one of the highlights of the year for me. I was also pleased because the half-dozen pieces that I came up over the twelve weeks of the competition were the first short stories I'd written for quite some time and they turned out to be a bit different from my previous work.
Paradoxically, what I'm really, really pleased about is that I managed to get that place with some stories that are actually quite flawed, but which can be fixed (thanks mainly to Nik's critique). So I'm looking forward to seeing them all get out there into the big wide world in 2011.
I also took part in the poetry section, and although I ended up somewhat lower down the order, I've got some pieces that I can work with there as well (thanks again to the critiques of the judge, Mandy Pannett). I've said it before, but you really can't beat competitions like this one and the Whittaker to force you to produce new work.
And in case you're wondering what the Great God Dan is doing there, for the purposes of the competition I went under the pseudonym BrownDan and I borrowed this rather splendid caricature from Slate magazine as my avatar. I'm finding it quite hard to say goodbye to him now. I'm sure his eyes are following me around the room …