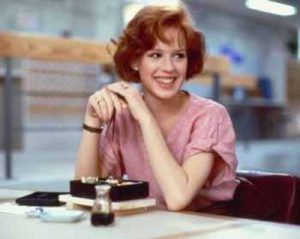 Today the longlist for this year's Frank O'Connor International Short Story Award was announced, and Dot Dash is on it, which makes a nice double with last week's Edge Hill longlist. The list itself is even longer than the Edge Hill one, which I guess is reasonable enough given that is a truly international prize rather than one restricted to those born or working in the British Isles.
There are consequently even more big hitters on the list than Edge Hill (if that's possible) so I have no expectations whatsoever of getting any further. It is, however, quite nice and more than a little weird to be on the same longlist as Molly Ringwald. Yes, that Molly Ringwald.
In other celeb-oriented news, I had a weird Twitter conversation yesterday with Jim Bob out of Carter USM about loft ladders. I thought you might enjoy it, so I storified it.
Finally, I had a very nice review the other day from Dan Purdue, which you can read here. I also found out that the January edition of Faces of Oman (a monthly supplement given with the Times of Oman) had chosen Dot Dash as one of their two books to review. I say review, although the words are taken mostly from the blurb, plus one phrase from the Independent On Sunday piece. I'm there on page 65, next to Virginia Ironside. All very odd.