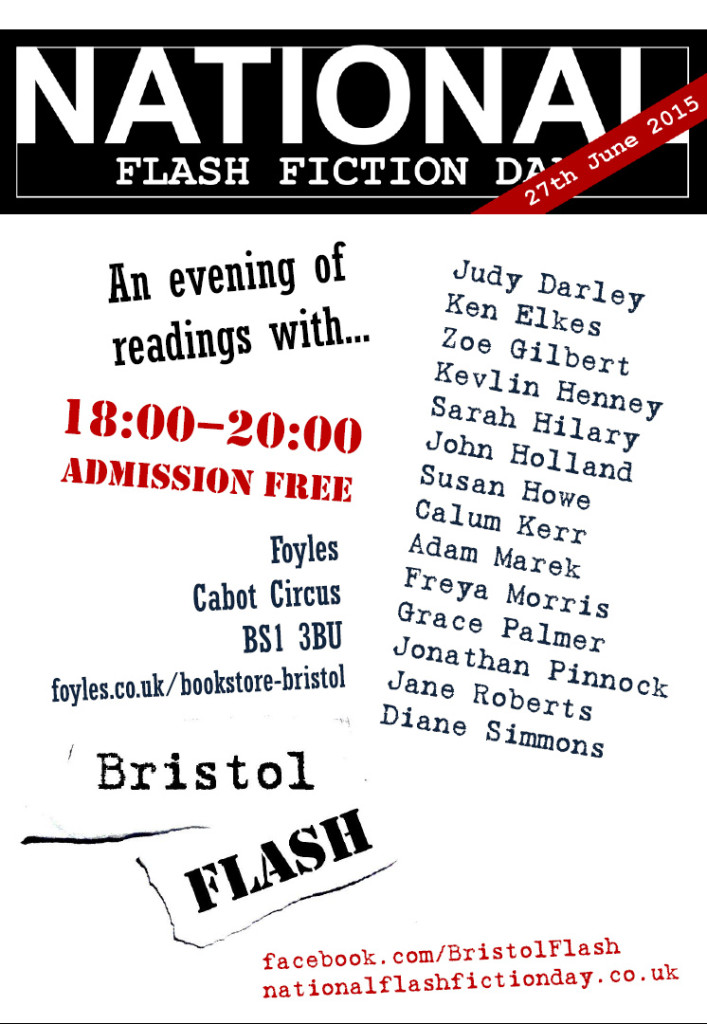 As you can see from the flyer to the left, I will be celebrating National Flash Fiction Day this coming Saturday by performing at Foyles in Bristol, along with loads of other totally awesome people (is that really Adam Marek in there?). It should be an utterly ace evening and what's more it's completely free! So if you're close to Bristol (say, no less than a day's travel away), you have no excuse whatsoever not to turn up.
In other news, a couple of weeks back I was pleased to hear I'd made the longlist for this year's Short Fiction magazine competition. This is the second longlist appearance for the story in question this year, although this is a slightly more compact longlist than the one for the Fish Short Story Prize. The shortlist is announced in July.
I've been meaning to blog in more detail about my MA but I haven't quite had the time yet, and I probably won't for a while as I am currently buried deep inside my manuscript. I've calculated that I need to average 500 words per working day between now and the end of September. I'm currently hitting 1000 a day, so things are on track so far. It could yet all go horribly wrong, though.