One of the by-products of entering a competition like NYC Midnight's "Tweet Me a Story" is that in the course of it you end up producing several stories which can be used elsewhere even if they fall by the wayside during the competition itself. This one was actually my favourite from the first round, although it was a different story that got picked as the round winner.
So I wasted no time in sending it off to One Forty Fiction, a relatively new Twitfic outlet and they decided to use it last week, appropriately enough a few days after Valentine's Day. Here it is.

A little piece of mine about writer's block (well, sort of) went up today at Every Day Fiction. So far, it's pretty much the highest-scoring piece I've had there – in fact at the time of writing it's in the all-time top 10, although on past experience the score will drop a bit over time.
As I mentioned when I had the piece accepted, it goes back quite a while – to my first phase of attempting to be a writer, in fact – so it's doubly nice to see it doing so well. I did of course have to update some of the references – the bit about social networking and Twitter hashtag games originally referred to Minesweeper tactics, for example. Oh, how I used to love Minesweeper …
I think it's quite a good example of how EDF can be a good home for pieces that wouldn't fit in elsewhere, because it's not a genre piece and it's certainly not literary. But I'd like to think it deserves an audience.
Now what I really should be blogging about is the wonderful time I had at Get Writing on Saturday. But that will have to wait until the next post but one.

Good grief, is it a week since I last blogged? Not good. The day job has suddenly gone a bit bananas, which has kept me from more important stuff like writing. Still, it helps pay the bills until the day when Mrs Darcy tops the bestseller lists …
(At this point, we should probably have one of those wavy dissolves where I drift off into a dream, from which I am rudely awoken by an irate phone call from one of my clients.)
Anyway, it's just occurred to me that I haven't yet pointed you in the direction of the piece that I read at the start of February at Sparks 12, "Ariadne and Her Lover", a slightly skewed take on Greek mythology. I had a great time as usual there and I even managed to get back home by one o'clock in the morning.
But the next big event is the Get Writing conference on Saturday, which I am really looking forward to. Should be an absolutely terrific day: loads of ace speakers and the chance to meet several chums from the Twitterverse for the first time.

Just a quick post to let you know I've just had a piece accepted by the literary e-zine Metazen. I like Metazen: it's one of those places that consistently publish interesting and unusual stuff, and I thought it would be a great place to send my short piece "Advice re Elephants" to. Fortunately, the editors there seem to agree with me, and it will appear there on March 14th.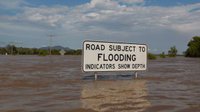 I was very pleased to find out this morning that my story "The Wrong Bots" (a rather daft caper involving space pirates and a consignment of sexbots) has been accepted for the 100 Stories for Queensland anthology. I actually wrote it quite a while back when I was a regular participant in the Café Doom weekly flash challenge (I think the prompt word on this occasion was indeed "pirate") and I never got around to sending it anywhere. So it's nice to see it finding a good home. If you take a look at that link above you will see that there are some very fine writers involved in this one, so it's going to be a collection worth getting hold of.
In other news, I've had another story ("The Colour of Criticism") picked for the Every Day Fiction Three anthology (if you've got time, check out this excellent post on genre and literary fiction by EDF supremo Camille Gooderham-Campbell which pretty much sums up what I love about EDF).
I've also been taking part in this year's STIRRED POeTS competition over at The Write Idea, and I was very pleased to bag a third place for my second-round entry. I was even more pleased, not to say stunned, to win the third round – especially as my winning entry was a sonnet. The results are decided by anonymous popular vote of the participants (who include some first-rate poets), so I am extremely chuffed to find myself in joint second place at the mid-way stage. However, I have a feeling that my fourth round effort may very well score nul points, so I am not counting my chickens yet by any means.
Oh, and I almost forgot to say that last week I completed the last rewrite on Mrs Darcy, on receipt of which my editor pressed the button that sent the finished manuscript to Salt. Exciting, eh?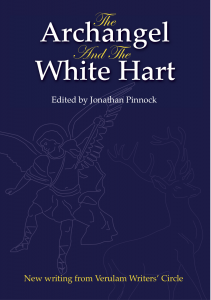 Some time ago (actually, an embarrassingly long time ago), regular readers of this blog may recall me mentioning that I'd been invited to edit an anthology for the fab writers' circle that I belong to (the Verulam Writers' Circle, in case you didn't know). I published some guidelines as to what I was looking for and set myself an absurd deadline for completing work on it.
Because it was an absurd deadline, I ignored it.
But no one minded, because they told me that it didn't matter as long as it was ready for the 2011 Get Writing conference. Get Writing is on February 19th, incidentally (you are coming, aren't you – it's almost sold out!) They had, however, forgotten about how I deal with deadlines.
Those of you who are familiar about how I deal with deadlines will not be remotely surprised to hear that I uploaded the PDF to Lulu on Monday of this week. Fortunately, Lulu really are as quick as the claim to be (quicker, in fact) and I actually had a proof copy in my hand yesterday.
And what a fine artefact it is – Dave Weaver's excellent cover (reproduced above) is so much better than it appears on Lulu.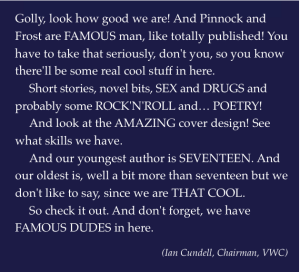 But this is probably my favourite bit – Ian Cundell's blurb on the back cover. That, ladies and gentlemen, is how to write a blurb. Consider the bar duly raised.
By the way, in case anyone's wondering what lies behind the title, we had a long debate about this. In the end we opted for something that simply reflected the names of where we meet. "The Archangel" is for St Michael's church hall where we have our fortnightly formal meetings, and "The White Hart" is the pub where we have our informal get-togethers on the other weeks.
So, um, go and buy a copy! Even better, if you're coming to Get Writing, hold onto your money and buy a copy there to save on postage and packing.
Now can I get back to those rewrites for Mrs Darcy?

It's been a while since I was last in Every Day Fiction. I did send them something last August but it didn't quite make the cut (and I think they were probably right). But back at the start of the year I remembered an old piece that I thought might be worth exhuming and I heard today that it's been accepted. It's called "Around the Block."
Now when I said "exhuming" I wasn't kidding. I just checked and the piece actually dates back to 1993, when it won a Verulam Writers' Circle internal competition (the Lisbeth Philips in fact for any VWCers reading this, set and judged by one Nick Cook). Obviously I had to update some of the references and clean up some of the writing, but I think it still works.
I wouldn't necessarily recommend disinterring everything you've written in the past. I have some truly terrible writing buried there, believe me. But then again, there's no point in dumping stuff in the landfill when it can be usefully recycled, is there?
Well, then. Out of around 1000 original entrants, I now appear to be in the top 25. Which means that I'm after your votes again (sorry about this). So I'd really appreciate it if you could go here, click where it says "Click", select my story and then click on the "Confirm" button.
This is my story:
Professor the said, "surprise a was that, well." Backwards run to began time, on machine the switched they when.
I know it's a bit gimmicky, but there you go. Any way to make it stand out from the crowd