I picked up on this excellent FT article via James Burt's always entertaining blog. As it happens, I've been commuting into London a lot more than usual lately, and the way that the bloody free papers seem to have taken over the world astonishes me. I find it absolutely extraordinary that people who are prepared to put up with massive rises to their fares every year will avoid spending a single penny on something more worthwhile to read than Metro or London Lite. It's probably one of the first signs of the end of civilisation, y'know.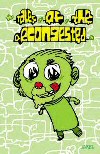 … or lose my place, although according to Mrs P I didn't quite have the microphone at the right height, so parts of the story were a little hard to pick up. I'd add a picture, if it weren't for the fact that I look even more unprepossessing than usual, so that delight will be denied to you this time. Anyway, it all seemed to go off reasonably well on Friday night, and I was honoured to be on the same bill as Katy (Liars' League) Darby, as well as Mo Cooney and Steve Smithson, all of whom contributed first-rate stories. Definitely worth submitting for again.

There's a piece of mine up at Every Day Fiction today, called "Opening the Box". I wrote this one in response to a challenge to write a piece from an animal's point of view. I was about to say that this isn't the kind of thing I do at all, but it's just occurred to me that I have in fact had talking dogs in one story and a conference of trees in another, so maybe I shouldn't try to be too superior here. However, I would like to claim that it is a little different from your average cat POV story. More information on the imaginary cat in question here.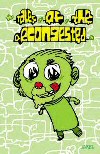 I'm really really chuffed about this one. After several failed attempts (mainly with completely inappropriate pieces – duh), I have finally made it into Tales of the Decongested with "Farewell Symphony", the piece that I wrote for Round One of the Whittaker Prize. So if anyone wants to hear me read it, the place is the 3rd floor of Foyles on Tottenham Court Road and the time is 7PM next Friday, April 24th.
The list of poems selected for the anthology following on from this competition, run by The Write Idea, has now been announced, and rather unexpectedly my piece "This is How We Deal with Illegal Aliens in Alaska" is among them. I'm rather pleased about this, because there are several proper poets (the kind who have had books published) also on the list. It is, however, a somewhat frivolous piece – as you might guess from the title - describing an encounter between Sarah Palin and a UFO. Believe it or not, the idea came to me when I was trying to find a rhyme for "Nebraska" (because, after all, that's where most UFOs tend to land, isn't it?) and I came up with "Alaska". Which made me go "Hmmmm".
Last night I dragged the wife and kids along to The Old Red Lion Theatre Pub in Islington to see Obstacle Productions' performance of "What Stirs the Spring" and we all had a terrific time. The intimate venue was almost full and we were treated to an exceptionally polished performance by Miles Barden and Joshua Dickinson. I always get a kick out of hearing something I've written myself being acted out ("After Michelangelo" in this case) – even if that is tempered by occasional thoughts of "Hmmm, that bit of writing needs tightening up a tad". I also thought that Oscar Windsor-Smith's piece "Timelock" was fantastic, and those two old pros Poe and Jacobs came out of it pretty well, too.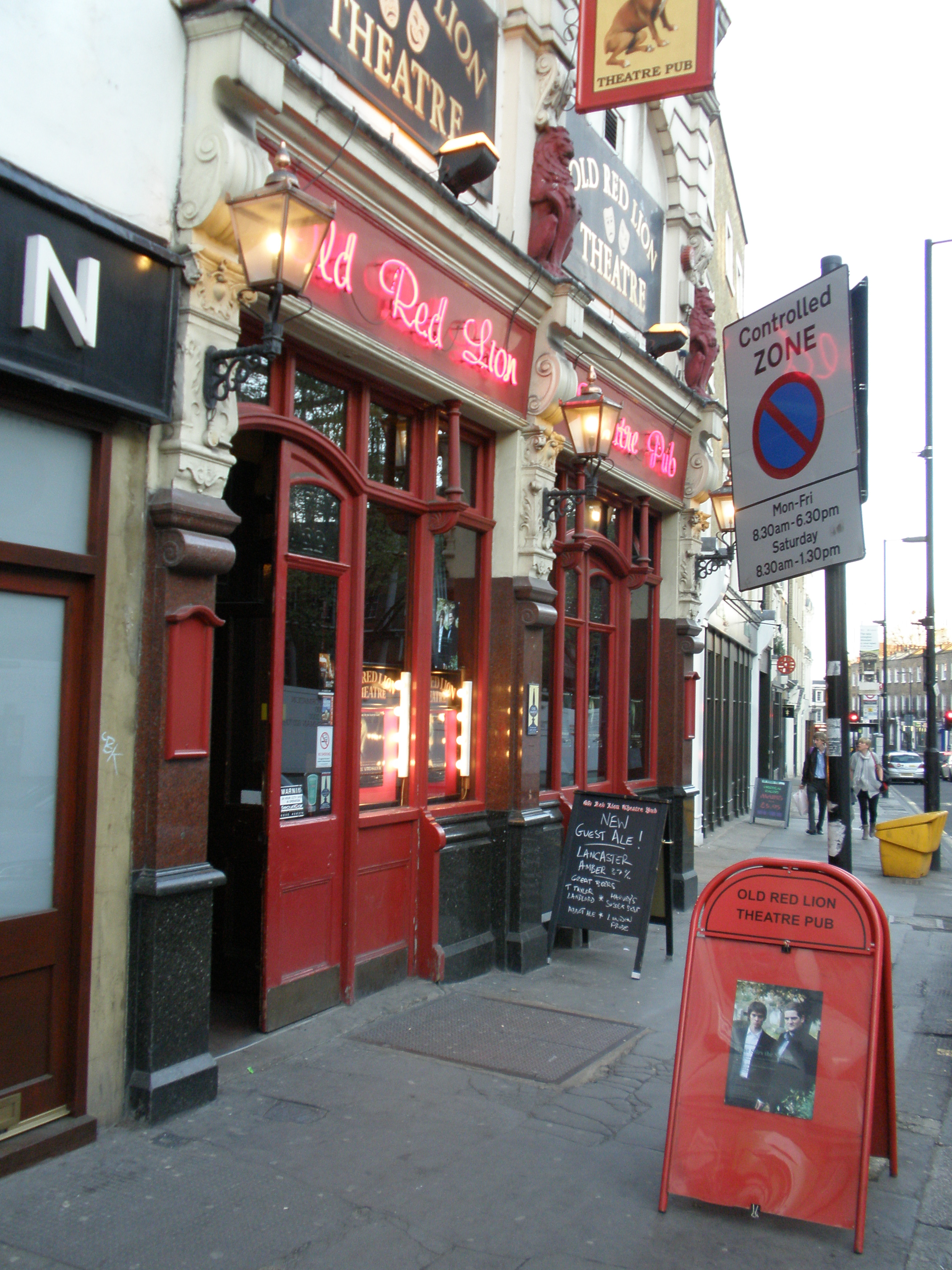 Or "When Collaborative Fiction Goes Bad".
So let's imagine that you've written a piece as part of a collaborative fiction venture, and you've created a character that you like and that you want to develop further. In fact, you've already written more about him, and you feel that you have something really interesting emerging here. But then, some nagging doubts are raised about the man's – well – character. And finally someone else goes and uncovers his dark secret. What are you to do?
I'm not entirely sure where my sympathies lie here, to be honest. Douglas Bruton is a massively talented writer – he regularly wins decent competitions, and was shortlisted for the Bridport Prize last year. But, as one of the commenters says, I wonder if he's being a little bit precious. After all, surely in a work of collaborative fiction, more than one perspective must be allowed? (In fact, I did this myself in my – so far – one and only contribution, by suggesting that Prospect Cottage might be in a slightly worse state of repair than previously indicated by the owner.)
Then again, I also have a vision of the other authors on the site marching with pitchforks and blazing torches towards where the poor character lives to administer mob justice, which doesn't quite feel right, either.
Either way, a bit of controversy can't be all that bad for Greyling Bay, can it? Go and have a read – it's an interesting place.

Litro 84 has now gone online, which means that "The Birdman of Farringdon Road" is now available to view here for those of you who don't happen to visit London on a regular basis.
My first piece for Every Day Fiction's blog, Flash Fiction Chronicles, has just been posted here. It's a blow-by-blow account of how one particular story came into being. It's all true, too.
Good lord. I was just checking my site stats when I noticed that the number of visitors to this site has soared over the last couple of days. Looking into it further, it appears that someone on StumbleUpon has recommended it (although I can't find the actual post). Well, all I can say is many thanks to whoever made the recommendation and … er … a big
HELLO!
to everyone else. Make yourselves comfortable. Look around. Tell your friends. I'm quite friendly really.