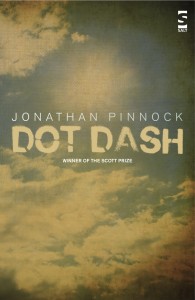 Well, did you miss me? In case you've been wondering what's been going on with this blog, we've been in the process of moving house – the first time for over fifteen years, and I think I can state with a fair degree of confidence that the old cliche about it being one of the most stressful things that can happen to you is true.
Still, the dust is settling now and it's all looking pretty good. As is the cover of my forthcoming collection "Dot Dash", which emerged from The Cover Factory just over a week ago. I absolutely love this image, especially as it contains a very subtle allusion to the first full-length story in the book. You'll be seeing a lot more of it over the next few months.
Loads more to blog about in due course, but that'll do for now.