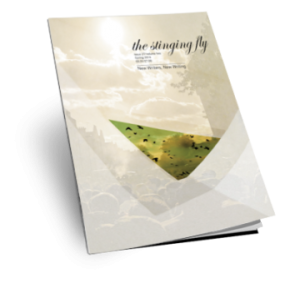 The Spring edition of the Irish literary magazine The Stinging Fly has just been published, and what a lovely thing it is. It's always nice to appear in print, and I'm especially chuffed that my odd little magical realist flash "The Meaning of the Rabbit" has been included in Nuala Ní Chonchúir's flash fiction showcase, along with loads of other cool people's work.
I do hope that last Monday's BristolCon fringe audience appreciate that magical realism reference, by the way.
The excellent Short Review have also put up an interview I did with them about DOT DASH and other stuff. I quote George Saunders in it, which just goes to show how hip I am.
If you're near Bath this Friday, do come along to Story Fridays at 7:30PM in Burdall's Yard, where I will be reading "Nature's Banquet" as part of their "Feral" evening. More – ahem – magical realism.
Finally, I had an urge the other day to start submitting some TwitFic again, and I've just had a couple of acceptances, from Confettifall and Twiction Addiction. They'll both be appearing in April, and I'll give you a nudge when they do.
One thing they don't tell you when you start getting into writing is that whether you like it or not, you're going to end up having to perform your work too. It's an essential part of the marketing and self-promotion process. There is, however, nothing more off-putting than going to a reading and hearing a mumbled, gabbled, incoherent performance, so it's worth devoting some effort into getting it right – even if, like me, the last time you performed on stage was at school. And in my case at least, that was a loooong time ago.
Unfortunately, you can practice all you like at home and in front of friends or your writers' group, perhaps, but the point at which you really start to learn is when you stand up in front of a live audience of strangers and try to convince them that what you've written is worth their attention. So over the last few years I've sought out opportunities to read my work and the odd thing is that I've begun to really enjoy it. There have, of course, been one or two duff efforts – times when I've wished the ground would swallow me up – but they're all learning experiences. But when you get it right, there is nothing quite like the buzz you get from hearing an audience react to something you've written. And of course, if you have merchandise (i.e. books) to sell, the better the performance, the more units you shift.
So here are a couple of recent recordings. The first is from the Open Mic night at The Swan in Wedmore. It's about twelve and a half minutes long:
And here's one from the most recent Acoustic Night Bristol. Much better sound quality, and only a couple of minutes long:
Finally, here's something a bit different. It's a kind of audio story that I put together, and I guess it's my attempt to try to explore the area left vacant by the likes of Ivor Cutler and Vivan Stanshall. If that isn't too presumptuous. It probably is, isn't it? Ah well.

It's getting near that time of year when the excellent Get Writing conference begins to loom on the horizon like a looming conference type of thing. This year I'm doing a workshop called "Think You're Funny, Eh?" I'm not entirely sure if humour can be taught, but I am certain that there are a number of relatively simple techniques that can be learnt in order to make humour work better. This is what it says in the programme anyway:
In this workshop, he uses examples from the classics of comic literature (and also, if no-one manages to stop him, his own work) to show you how to locate your reader's funny bone.
If this sounds like the kind of thing that you'd like to attend, here's where you go to book. Apart from my own workshop (obviously), I also strongly recommend that you see if you can get into David Roden's. The one he did last year was absolutely magnificent.
The other thing I'm doing is an appearance at the BristolCon Fringe, on Monday February 17th, along with Scott Lewis and Snorri Kristjansson. No idea what I'll be reading yet, but I guess it will have a sci-fi-ish sort of bent. Which could mean almost anything, frankly. I'd go if I were you.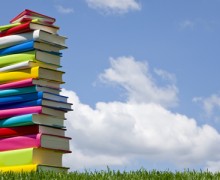 One of the things I'm coming to realise is that the most exciting thing that can happen as a writer is when someone with a different skill set collaborates with you. I am by nature a solitary creature when it comes to the actual business of putting the words together, but I love seeing what happens when you let go of the words and let someone else play with them.
So far I've been lucky enough to have a few of my stories illustrated by some very talented artists (although I'm still awaiting a full-blown graphic novelisation – my life would probably be complete if that ever happened). I've also had some excellent live readings by some wonderful actors and a couple of excellent studio productions (one by the BBC and another by Short Story Radio).
And we can now make that three excellent studio productions, because a new site has just gone up called The Story Player, and my story "The Birdman of Farringdon Road" is one of the first to appear there. It's expertly read by David Wayman and superbly produced by the man behind Short Story Radio, The Story Player and National Short Story Week, Ian Skillicorn. Do have a listen – it's only 12 minutes long. Whilst you're there, take a listen to some of the other stories from great writers like Susie Maguire and – coming soon – Tania Hershman and Jon McGregor.
I also heard today that my story "The Alternative Electrician", which I read at Story Friday in Bath nearly a year ago, has been accepted for publication by Every Day Fiction. It'll be nice to see that one getting a second audience.
And don't forget that "Take It Cool" is still running, having just hit its thirtieth episode. If you haven't been following it, don't worry, there'll be another "Previously…" post along soon. Or just start wherever you like and pick it up from there. I'm not fussy. Just as long as you read it, right?
I think I'm going to stop promising to post more frequently, because it's beginning to get embarrassing, so many times have a failed to stick to my intentions. So I'm not going to say another word about that.
Instead, I'll point you in the direction of a number of things that I've done recently. First of all, take a look at Roz Morris' excellent Undercover Soundtrack blog, where I was her guest last week the week before last, talking about the music behind DOT DASH.
Then take a look at this odd little story about the geopolitics of cake consumption called "Definitely the Jam" that I did a while back for the National Flash Fiction Day FlashFlood blog and completely forgot to say anything about here. Actually, National Flash Fiction Day draws ever nearer, and I'm looking forward to seeing this year's anthology, which was announced here. My piece is called "contemplating rothko", and it has a bit of an experimental feel to it.
Finally, do take a look at this Kickstarter for the forthcoming Arachne Press anthology, WEIRD LIES, which contains a different version of "The Last Words of Emanuel Prettyjohn" from the one in DOT DASH (and hence absolutely essential for all Pinnock completists). One of the items on offer is quite remarkable – the chance to appear in your very own special episode of MRS DARCY VERSUS THE ALIENS! I'm more than a little surprised that no-one has gone for it yet…
[EDITED TO ADD: Eek. I forgot to mention that if you're in the Bristol area on National Flash Fiction Day (that's Saturday June 22nd), there are a couple of ace NFFD-related events going on. First of all, there's a flash fiction workshop in the afternoon run by none other than the awesome Tania Hershman and Calum Kerr (details here and here). Not only that, but on the same day there's an evening of flash fiction with an absolutely stellar line-up (details here and here). How can you resist?]
Every now and then, I Google my own name. Sometimes I can go as long as an hour before I feel the need to do it again. This is of course, absolutely essential practice for a writer; it is, after all, of vital importance to know what one's readership is thinking about one. Sometimes, for a change, I even use other search engines (DuckDuckGo's pretty good, if you want to stay clear of the Google data-harvesting machine) and different spellings. And every now and then, odd things pop up.
Like this, for example, written by a teacher who went to the launch of the 2011 Bristol Short Story Prize. Here's my favourite extract:
Mr. Pinnock read the funniest story I have ever heard about a drunk, some vomit and a dog.
Of course, as was pointed out to me on Twitter, there is a crucial missing comma there, potentially reducing the population from which the sample is taken to somewhere in the region of one. Still, it's a great quote. And also, oddly, a great name for a band if I ever decide to form one. I can just imagine Stuart Maconie announcing the latest release from " A Drunk, Some Vomit and a Dog", can't you?
The other mention I found was a little more outré. Did you know there was a regular event in New York called "Naked Girls Reading"? Nope, me neither. But there is, and it is exactly what it says on the tin. Here's the slightly NSFW link to it.
Now if you can somehow manage to skip past the tab labelled "Photos" and select "Past events" instead, you will notice that in January, one of the works read was "The Amazing Arnolfini and His Wife" from "Dot Dash". This resulted in several conflicting reactions:
(Flattered author self) "Wow! Someone in America has actually read my book and actually likes it!"
(Legalistic self) "Hmmm. But they didn't ask for permission, did they?"
(Inner 12-year-old self) "Naked women! On stage! In New York! Reading my stuff! Phwooarr!"
Well, I've tweeted them regarding 2. Whether or not it was deliberate, they need to know it was a bit naughty. And yes, I did think (or at least my inner 12-year-old did) of asking them for a video as payment. But then it struck me that it might come across as a bit creepy. Look at me, being all mature and responsible.
This is what I love about being a writer. The unexpected, random stuff. You really never can tell what's going to happen once you put your work out there.
Last Tuesday (oh God, is it THAT long since I last posted?) was a triple-good day. First of all, I found out that the workshop I mentioned here is now fully booked. Yay! Then I found out that Dot Dash is on the longlist for this year's Edge Hill Short Story Prize. Double yay! Although I have to say that the excitement of finding that out is somewhat tempered by the daunting size of that longlist and the presence of some VERY big hitters on there. I strongly suspect that this will be about as far as things go. Still, it's nice while it lasts.
The third good thing to happen was Short Stories Aloud. I'm sure I've said it before, but there's nothing quite like the experience of hearing your words read by a professional actor and Jenny Johns was absolutely brilliant in her interpretations of Return to Cairo and Mirror, Mirror. Steve Hay also gave some excellent readings of a couple of Jon McGregor stories and one by Ernest Hemingway.
Once the formal part of the evening was over, Sarah Franklin, the founder and compere par excellence of SSA proceeded to grill me with questions from the audience. I think I managed to answer most of them, even if (perhaps because) they tended to be actually on the subject of writing, rather than – for example – what my favourite cheese was. They all seemed a very friendly bunch and an exceptionally responsive audience. All in all, it was a most enjoyable evening, and if you're in the vicinity of Oxford when the next one comes along (check their Facebook group to find out) I'd recommend going along. The cake is pretty damn fine, too.
And finally, now that Easter is over and the first three months of the year are behind us, I really promise to post a bit more. There are several reviews circling round waiting to land and if I'm not careful, they may start to run out of fuel…
… is at the wonderful Vanessa Gebbie's blog, where she says some unexpectedly nice things about my writing, including one quote which will almost certainly make it into my publicity materials. I should qualify what I mean by "unexpectedly nice", because there is never anything unexpected about Vanessa's niceness – it's pretty much guaranteed. But for someone of her stature to say nice things about my work, unprompted, was unexpected, and it means a hell of a lot to me. It really is wonderful when someone whose writing you've always admired gets what you're trying to do.
In other news, last night I had the most extraordinary evening at Story Friday in the Museum of Bath at Work. What made it extraordinary was that the entire museum space was used, and the audience moved about from one venue to the next with a different space being used for each story. I found myself declaiming my story (a new one called "The Alternative Electrician") from a room full of old machines to an audience on galleries on the two floors above me. Probably the most bizarre performance I've ever given by some distance, but I think it went off OK. The other stories were great, too, and massive kudos to Clare Reddaway and her team for coming up with the concept. The next one, incidentally, is going to be held in some underground cellars – with "Underground" being the theme for submissions. I'm seriously tempted to try again.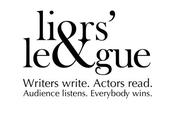 Last night I went along to Liars' League to hear my story "The Last Words of Emanuel Prettyjohn" read. I was particularly excited about this because I'd re-written the piece especially for the League so that two actors, one female and one male, could alternate roles and I was desperate to see how this would work out.
Well, I have to say I was seriously impressed with the way that both Lin Sagovsky and Tony Bell threw themselves into it and caught the spirit of the story perfectly. Here they are:
The Last Words of Emanuel Prettyjohn
The other stories were wonderful, by the way, with some absolutely superb performances. I've been submitting to the League on and off for the last four years and it seems to go from strength to strength. Not only that, but the audiences are getting bigger. I'm sure last night's must have run into three figures, which is amazing for this kind of thing.
Meanwhile, the "Dot Dash" blog tour continues, and yesterday Dan Purdue invited me to return to Lies, Ink to talk about my experience of entering competitions. I notice that the URL for the post is "guest-post-jonathan-pinnock-talks". Feel free to mentally add "sense" or "bollocks" as you deem fit.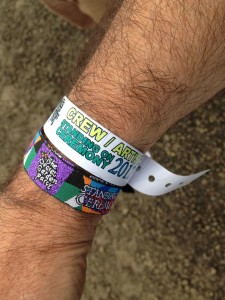 So that's another one ticked off, then. I can now say that I have actually performed at a festival, even if it didn't turn out quite as planned. When I was called up as a last-minute sub, the intention was that I would take part in two events at this year's Secret Garden Party. The first would be the Literary Death Match slot on Thursday evening, reading one of my own pieces, "Canine Mathematics". The second would be as a reader for Liars' League on Friday evening, reading "10 Steps from Nangarhar", by Helen Dring.
Which would have been fine if we hadn't spent a considerable part of Thursday afternoon firstly in a queue of traffic crawling towards the festival site, secondly in a slightly smaller queue of traffic awaiting artist accreditation (I think they were performing some kind of complex DNA analysis to establish our bona fides) and then finally scouring the site to find the actual venue (the programme takes an admirably laid-back approach to describing the topography of the site, which is great if you're wanting to come across unexpected new experiences, but bloody awful if you're trying to find out where you're actually performing).
So we – that is Katy Darby, Liars' League supremo and author of the utterly excellent Gothic romance, "The Whores' Asylum", Max Berendt, actor, voiceover artiste and all-round good egg, and myself – missed Literary Death Match altogether. Still, we had a pleasant enough evening and Max offered to let me share his tent, even after I'd warned him of my propensity to snore a lot and fart a bit as well. In the event, I avoided the former by not actually sleeping a wink, owing to the general sonic fug surrounding the site (made up of equal parts doofa-doofa-doofa bass throb, disembodied voices taking it in turns to jabber away the whole night and enough rain to float a fleet of arks). I also avoided the latter, because my bowels took one look at the toilet facilities after just half of Day One and obligingly decided to suspend operations for the duration.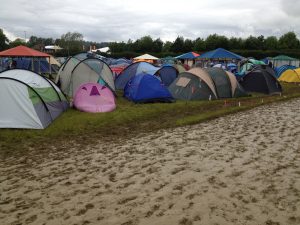 This is the splendidly gender-stereotyped Liars' League corner of the campsite, with Katy in the pink tent and Max and myself in the blue one. Oh, and that is mud, in case you were wondering. More of that later.
Next day, Katy very generously suggested that since I'd come all that way, I should at least have the opportunity to read one of my own stories during the Liars' League spot, alongside my other reading of "10 Steps…", Katy herself reading an extract from "The Whores' Asylum" and Max reading James Smythe's splendid "The Honourable Thing". However, this now meant that I would be reading two pieces, whereas the professional actor in the team, Max, would only be reading one. So I handed "10 Steps…" over to Max in order to concentrate on "Canine Mathematics".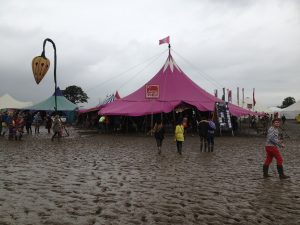 This is the venue, by the way. Along with a whole load more mud. I should say that I am a survivor of the notorious 2007 WOMAD/WOMUD Festival (so I had indeed packed my wellies), but this was on a truly industrial scale.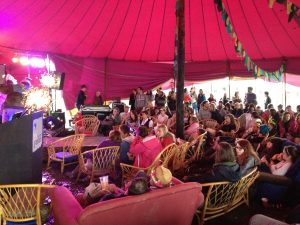 It looks nicer inside, doesn't it? Anyway, it was fun reading here, especially after being rehearsed by Katy, who has a lot of experience in coaching more professional readers than myself for LL. In particular, I was persuaded to attempt a Brummie accent for the cat in the story, and I think I almost managed to pull it off. I think it went down OK, although you couldn't hear any of the audience reaction from the stage. Either way, I can now most definitely say that I have performed at a festival.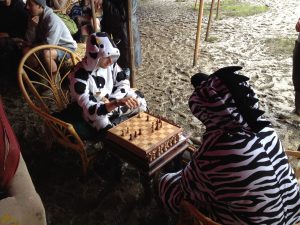 This, however, is my favourite image from SGP. Nice combination of lunacy and serious intent, don't you think?