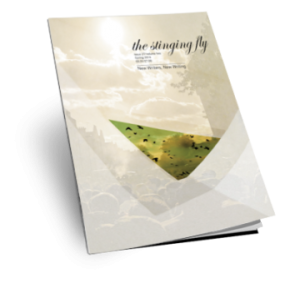 The Spring edition of the Irish literary magazine The Stinging Fly has just been published, and what a lovely thing it is. It's always nice to appear in print, and I'm especially chuffed that my odd little magical realist flash "The Meaning of the Rabbit" has been included in Nuala Ní Chonchúir's flash fiction showcase, along with loads of other cool people's work.
I do hope that last Monday's BristolCon fringe audience appreciate that magical realism reference, by the way.
The excellent Short Review have also put up an interview I did with them about DOT DASH and other stuff. I quote George Saunders in it, which just goes to show how hip I am.
If you're near Bath this Friday, do come along to Story Fridays at 7:30PM in Burdall's Yard, where I will be reading "Nature's Banquet" as part of their "Feral" evening. More – ahem – magical realism.
Finally, I had an urge the other day to start submitting some TwitFic again, and I've just had a couple of acceptances, from Confettifall and Twiction Addiction. They'll both be appearing in April, and I'll give you a nudge when they do.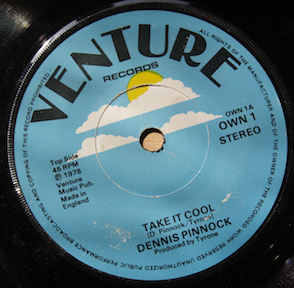 Excuse me for being a little excited.
However.
I am quite unbelievably pleased to announce that my odd little musical/biographical/historical/genealogical not-quite-a-memoir thing, TAKE IT COOL, has found a publisher, in the form of the excellent Two Ravens Press.
As you may be aware, this has not been an easy process. Large numbers of agents and publishers – sixty-odd in all – have had this manuscript sitting in their slushpile. Most of them, I suspect, took one look at the synopsis and ran a mile. I can't really blame them, because it's one of those things that doesn't fit any standard template. However, there were a select few who said they liked the writing and that someone would eventually love it enough to take it on. Even if it wouldn't be them.
But still no-one said yes, and I was beginning to get a bit despondent. So I decided to take the initiative and run the book as a blog, just to see if there was an audience. I wanted to know if I was kidding myself. I did this with my first book, MRS DARCY VERSUS THE ALIENS (although there was a further motive in that case, which was to motivate myself to actually finish the bloody thing), and it did in fact get a publisher just a few weeks before it finished. I'm not even sure if the fact that it was out there for everyone to read had any direct impact on the publishing decision. What I do know is that I wouldn't have had the confidence to continue touting MRS DARCY around if I hadn't known that I did indeed have an audience who were avidly following my blog.
In some ways I was less confident about finding an audience for TAKE IT COOL. There weren't any big cliffhangers (apart from the will-I-won't-I-finally-find-Dennis-Pinnock thing) and there were several disparate threads to the story that made it less compatible with blogging. However, I was extremely gratified to find that I did indeed gather an audience. Not only that, but a handful of the celebs that I pestered to look at it on Twitter gave me encouraging responses. I wasn't deluding myself, after all.
So when brilliant short story writer and Facebook chum David Rose posted that Two Ravens Press were open to submissions, I went in with renewed enthusiasm. Samantha Hawkins, who has recently taken over TRP, responded very quickly and positively and suddenly everything seemed possible again.
This means a hell of a lot to me. TAKE IT COOL is a highly personal project, and one that I've been trying to write, on and off, since 2005. I'd like to think it's one of those things that might develop a bit of word of mouth and spread out a bit further than its original market (whatever that is). And if it helps Dennis sell a few more records, well so much the better.
Oh yes. He's recording again. Didn't you know?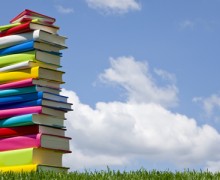 One of the things I'm coming to realise is that the most exciting thing that can happen as a writer is when someone with a different skill set collaborates with you. I am by nature a solitary creature when it comes to the actual business of putting the words together, but I love seeing what happens when you let go of the words and let someone else play with them.
So far I've been lucky enough to have a few of my stories illustrated by some very talented artists (although I'm still awaiting a full-blown graphic novelisation – my life would probably be complete if that ever happened). I've also had some excellent live readings by some wonderful actors and a couple of excellent studio productions (one by the BBC and another by Short Story Radio).
And we can now make that three excellent studio productions, because a new site has just gone up called The Story Player, and my story "The Birdman of Farringdon Road" is one of the first to appear there. It's expertly read by David Wayman and superbly produced by the man behind Short Story Radio, The Story Player and National Short Story Week, Ian Skillicorn. Do have a listen – it's only 12 minutes long. Whilst you're there, take a listen to some of the other stories from great writers like Susie Maguire and – coming soon – Tania Hershman and Jon McGregor.
I also heard today that my story "The Alternative Electrician", which I read at Story Friday in Bath nearly a year ago, has been accepted for publication by Every Day Fiction. It'll be nice to see that one getting a second audience.
And don't forget that "Take It Cool" is still running, having just hit its thirtieth episode. If you haven't been following it, don't worry, there'll be another "Previously…" post along soon. Or just start wherever you like and pick it up from there. I'm not fussy. Just as long as you read it, right?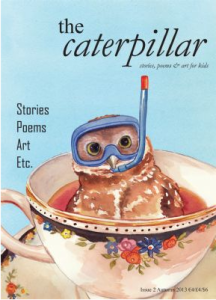 This is pretty exciting. I've got a couple of poems in the second edition of The Caterpillar, an Irish print magazine for kids. As its name might suggest, The Caterpillar is the junior arm of the highly respected literary magazine The Moth, so I was decidedly chuffed at being part of it already. However, my chuffedness knew no bounds when I looked at the list of the other contributors and saw people like Frank Cottrell Boyce, John Siddique, Smarties Prize winner Hilda Offen and Bina Shah. If you've got kids or grandkids (or indeed if you are a person between the ages of 7 and 11 yourself), I'd thoroughly recommend investing in a copy.
In other news, TAKE IT COOL continues, the latest episode describing how I came to forge an alliance with the Mormons in order to penetrate the more distant branches of my family tree. I've also updated the discography page, so you can now hear for yourself the record that may or may not have influenced Massive Attack.

This is cool. I've just had an acceptance for the forthcoming Flash Fiction Showcase in Ireland's splendid literary magazine, The Stinging Fly, to be edited by the excellent Nuala Ní Chonchúir. (Just take a look at some of their former contributors here. Impressive, huh?) My curious little piece of sort-of magical realist metafiction "The Meaning of the Rabbit" will be appearing in Spring 2014.
Meanwhile, there is a fascinating revelation in TAKE IT COOL today: did Dennis influence Massive Attack? Take a look at my lexical analysis and see if you agree with me…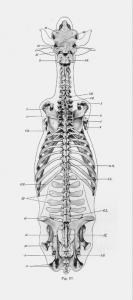 I'm always on the lookout for new and unusual places to submit stuff to, so when I noticed that Tania Hershman had had this typically strange and wonderful piece published by the delightfully-titled Cease, Cows magazine, I knew I had to send something their way myself. (Any magazine that titles itself after a quote from "One Hundred years of Solitude" is OK by me.) So I was very pleased when I received an acceptance for "Wood", a story that clocks in at just over 200 words. I'll let you know when they put it up. Here's the submissions page, by the way. You get a cow-themed response, too.
The reviews for "Dot Dash" continue to trickle in, and here's a nice one on Goodreads from Tracy Fells – many thanks for that, Tracy!
Finally, here's a quick plug for my new beekeeping blog, Hiveminding. It's basically what it says in the subtitle: "The Adventures of a Novice Beekeeper". Join me in my journey into the strange and unusual world of bees and the equally strange and unusual people who keep them! (I really did say "journey" there, didn't I? Oh dear.)
Time for a quick round-up on stuff I've had published recently.
First of all, there's my poem "Pants Outside Trousers, Big Letter H On T Shirt, Here To Save The World", which got its first online outing at Josephine Corcoran's splendid And Other Poems… blog.
Next, my flash "contemplating rothko" was published in "Scraps", this year's National Flash Fiction Day anthology. I also did a post for the NFFD blog on "Telling Untold Stories" and took part in a reading to celebrate the day in Bristol.
And then my story "Oddly Enough, It Wasn't About Larry Walters At All" appeared in the prestigious Israeli literary magazine, The Ilanot Review, alongside some really cool other writers including Sara Crowley, Sarah Hilary, Nuala Ní Chonchúir and Valerie O'Riordan.
Finally, my dark little flash "Room 31″ was accepted for publication by the established Greek literary magazine Στάχτες – or, to be more precise, its new English Wednesdays feature. That should appear towards the end of the month, and I think it's quite an interesting piece because it bears out a lot of what Calum was saying in his guest post about telling the story by implication instead of spelling out every detail. I'll let you know when it's published anyway.
I think I'm going to stop promising to post more frequently, because it's beginning to get embarrassing, so many times have a failed to stick to my intentions. So I'm not going to say another word about that.
Instead, I'll point you in the direction of a number of things that I've done recently. First of all, take a look at Roz Morris' excellent Undercover Soundtrack blog, where I was her guest last week the week before last, talking about the music behind DOT DASH.
Then take a look at this odd little story about the geopolitics of cake consumption called "Definitely the Jam" that I did a while back for the National Flash Fiction Day FlashFlood blog and completely forgot to say anything about here. Actually, National Flash Fiction Day draws ever nearer, and I'm looking forward to seeing this year's anthology, which was announced here. My piece is called "contemplating rothko", and it has a bit of an experimental feel to it.
Finally, do take a look at this Kickstarter for the forthcoming Arachne Press anthology, WEIRD LIES, which contains a different version of "The Last Words of Emanuel Prettyjohn" from the one in DOT DASH (and hence absolutely essential for all Pinnock completists). One of the items on offer is quite remarkable – the chance to appear in your very own special episode of MRS DARCY VERSUS THE ALIENS! I'm more than a little surprised that no-one has gone for it yet…
[EDITED TO ADD: Eek. I forgot to mention that if you're in the Bristol area on National Flash Fiction Day (that's Saturday June 22nd), there are a couple of ace NFFD-related events going on. First of all, there's a flash fiction workshop in the afternoon run by none other than the awesome Tania Hershman and Calum Kerr (details here and here). Not only that, but on the same day there's an evening of flash fiction with an absolutely stellar line-up (details here and here). How can you resist?]
Oh dear. Another blog gap. Let me try to explain…
I think I may have learnt something important over the last week or so. For various reasons, not all of which I want to reveal quite yet, I'm in a bit of an odd place with my writing. The thing is, despite having had two books published (and several more, if you include the software ones), I'm no closer to working out what kind of a writer I am. Now it's true that this matters less and less these days – you've only got to look at the CVs of the likes of Naomi Alderman and Steven Hall on the Granta Best Young Novelist list to see that – but it would still be nice to have a bit of a clue as to what I'm doing instead of stumbling around in the dark.
So lately I've been looking for Signs, and as luck would have it last week there were two opportunities for Signs to appear. Unfortunately, neither Sign bothered to show up. The first one was the announcement of the shortlist for the Venture Award for poetry pamphlets. Now, I didn't hold out much hope for this one, but a small amount of hope was nonetheless present (because otherwise, why had they put me on the longlist?). However, it wasn't so much the fact that I failed to make the cut that bothered me, it's the judge's remark that many of the collections that fell short had too many weak poems padding them out. My problem is that I haven't a bloody clue which ones are the weak ones and which are the strong ones. But then again, maybe this means that I'm not a proper poet yet. Either way, I'm no nearer finding out if I'm ever going to be one.
The other Sign that failed to make its scheduled appearance was the shortlist for the Edge Hill Short Story Prize. Now again, it was an unlikely proposition, given the unprecedented strength of the field this year, but the hope was always there, and as John Cleese's character says in Clockwise, it's not the despair – I can cope with that – it's the hope I can't stand.
The important thing I have learnt from this is that it's pointless as a writer to wait for external agencies over which one has no control whatsoever to provide a direction. To be strictly accurate, it's not actually something I've learnt this last week – it's something I've remembered again. After all, I've never had a mentor and I've always made up my career as I've gone along. Back in late 2010, against advice from some people, I started blogging Mrs Darcy versus the Aliens as a direct reaction to my frustration at not getting a short story collection accepted. Two years later, they'd both been published and it didn't matter that they were two totally different books. Maybe I just need to find another project that I can love and get stuck into it, without worrying about what kind of a thing it is.
The good news is that the week ended with a couple of nice acceptances. The first of these was from Josephine Corcoran's splendid And Other Poems blog, which specialises in re-publishing poems that haven't previously appeared online, for "Pants Outside Trousers, Big Letter H On T Shirt, Here To Save The World." The second was from the Ilanot Review for my short story "Oddly Enough, It Wasn't About Larry Walters At All." Coincidentally, out of everything I've ever written, I think those may be two of my favourite titles.
An odd little poem of mine went up at The Pygmy Giant today, the first of a batch of three that was recently accepted there. "This Is Just To Be Meta" is, I guess, a parody of the idea of parodying a particular famous poem, "This Is Just To Say" by William Carlos Williams. There are, I suppose, three possible responses to this:
Huh?
Hey, a meta-parody! Neat!
Someone is trying to be too clever for their own good, aren't they?
Take your pick. I'm probably going with 3, to be honest.
The other two poems, "Dali's Moustache" and "Dissonant Love Song #2″, will appear some time in 2013, and I'll let you know when.
In other poetry news, I think I can now reveal that my poem "Bloody Italians" was Highly Commended in the inaugural Fire River Poets competition. I was particularly pleased about this because they're based not a million miles away, in Taunton, and I've already been to a couple of their open mic nights. I've been asked, along with all the other shortlistees and prizewinners, to read my poem at a special event on May 2nd, so that should be fun.