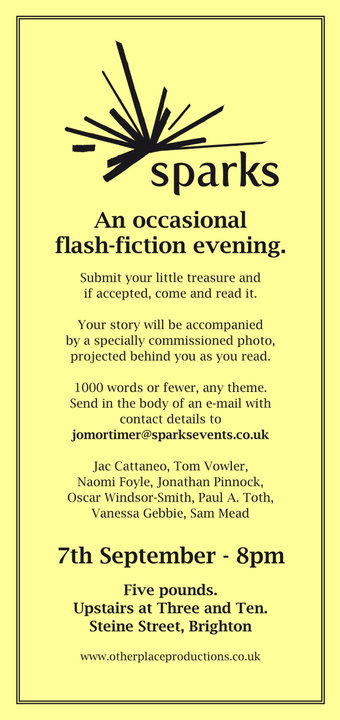 Gosh, that looks fun – think I might get on Thameslink, zip down to Brighton and go.
Had a certain amount of fun trying to post this on Twitter on Friday night. I noticed a tweet from Jo Mortimer who runs Sparks asking for help in posting it, so I suggested TwitPic.
Then I thought I might as well do it myself and took the image from Facebook. Unfortunately, I took the thumbnail, rather than the full image, with the result that what I posted looked like this.
I think that's what's usually referred to as a Spinal Tap moment.