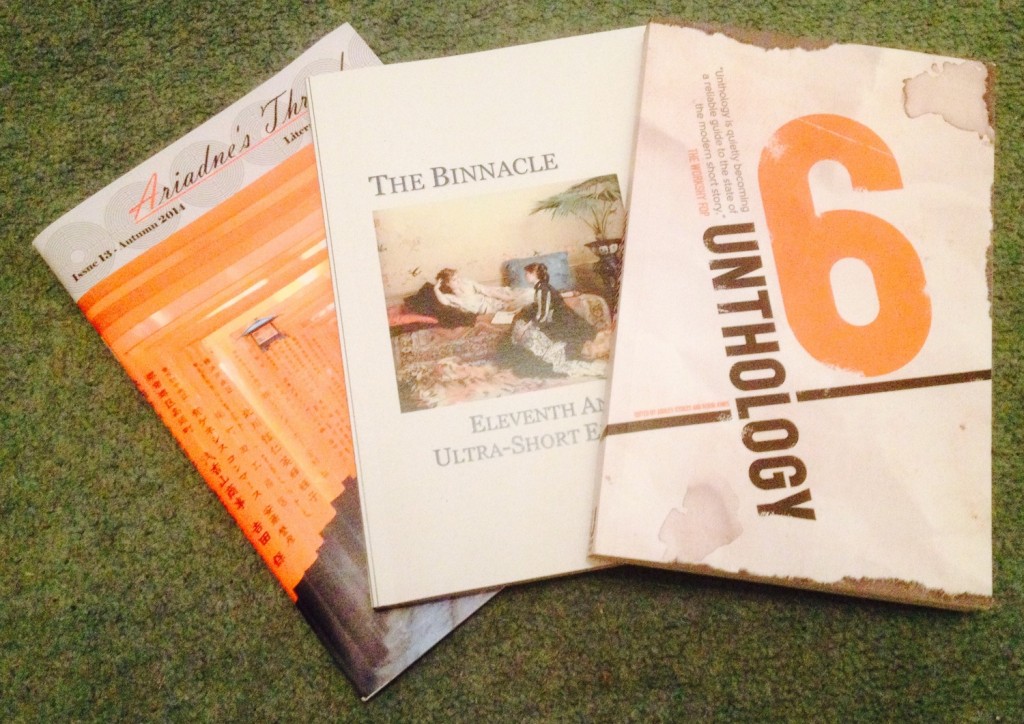 I haven't had much in the way of short stories or poetry published this year, but this one, "The Canonisation of St Geoff", in The Pygmy Giant, just snuck in under the wire.
Its genesis is quite interesting. In our very first Professional Skills workshop at Bath Spa, our tutor, Celia Brayfield, asked us to pick a word and then write down as many connotations as we could think of around it. We then passed it to the person next to us so they could add a few more. Then we had half an hour or so (I think) to write something using that material. And this piece (somewhat edited since) is what emerged. My word, incidentally, was "Saint", for reasons which one day may become clear. Or not.
The picture shows three highly respectable print publications containing recent work of mine that I don't think I've mentioned here previously. Issue 13 of Ariadne's Thread contains my poem "Parable". The Eleventh Annual Ultra-Short Edition of The Binnacle contains my flash "99942 Apophis. Finally, Unthology 6 contains my short story "Hay. Pee. Ah. Wrist." It's always nice to have stuff published, but even nicer to see it in print.