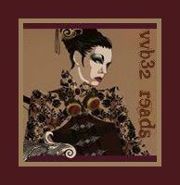 The first ever blog to spot the serialisation of Mrs Darcy versus the Aliens was a place called vvb32 reads (I'm sure the vvb used to stand for "Velvet Verbosity", but that doesn't seem to be evident now, so I may be wrong here). When I say it was the first blog, she mentioned it on December 17th, 2009, the day after it went live. Impressive, eh?
I've been hankering for a chance to drop in on vvb again, so when I received an invitation to her annual Pemberley Ball, I leapt at the chance. Although I had no idea what an extraordinarily mad event it would be – take a look at the schedule if you want to get an idea of the scale of it all. Look on this, ye fellow bloggers and despair!
Anyway, here's my contribution. Another special to add to the Mrs Darcy canon, I think. Hope you like it – and do pitch in for the free giveaway if you fancy.
In other news, I've just spent a delightful evening (well, it was delightful for me – I've no idea what anyone else thought about it) talking to my friend Nick Cook's creative writing class tonight about how to market yourself as a writer. It struck me that there were a few things that might be worth sharing here, so expect a post or two about that sort of thing sometime soon.