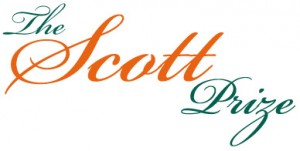 On Friday I noticed a tweet from Salt Publishing saying that the Crashaw and Scott prize winners would be announced on Monday, at which point I suddenly realised how desperately I wanted to be one of them. Up until then I was thinking "Well, I've got one book coming out this year anyway, so this one doesn't really matter, does it?"
Turns out it did. I was on edge most of the weekend, I hardly slept last night and I was a complete wreck this morning. I kept checking the RSS feed to see if there were any new entries on the Salt blog and every time there was (and there were two false alarms: the Crashaw announcement and a piece about David Rose, who's just got a new novel out) I hardly dared look.
And then this appeared. With my name in the right place, alongside Facebook/Twitter chum Andrea Ashworth and new Facebook chum Cassandra Parkin. I still can't really believe it. I actually have TWO books coming out this year. A comic sci-fi romp and a book of pukka literary short stories. What an extraordinary year it's turning out to be.