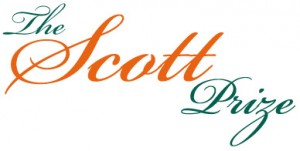 Now this is quite mahoosively exciting. The shortlist for the Scott Prize was announced today and I am on it, with my putative collection "Dot(.), Dash(-)". I'm joined on the list by nine others, including my VWC chum Julie Mayhew and Twitter acquaintance Andrea Ashworth. The final three are chosen in April, so there will be a certain amount of nail-biting between now and then.
Amazing how things change. When I submitted my manuscript for "Dot(.), Dash(-)" back in October, I had all but given up on finding a publisher for Mrs Darcy, so I'd shifted my focus back to short stories. The following month, Proxima picked up Mrs Darcy, so everything changed again. The other weekend at Get Writing, with Mrs Darcy safely in the can, I found myself pitching a long-cherished non-fiction project.
So what kind of writer am I? Which project do I really want to succeed?
Daft question. You might as well ask me which of my kids I prefer …