Oct
19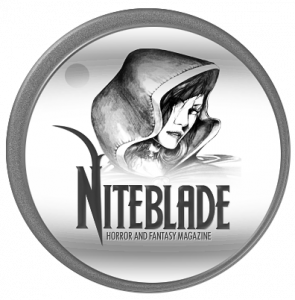 Had a nice e-mail from Rhonda Parrish, who edits the very wonderful Niteblade, to say that she'd like to include my story "An Unsuitable Replacement" in their forthcoming print anthology. So that's two hits for a story that I originally wrote in under an hour during the 2007 Children in Need flash event.
And that, I believe, brings this year's total hit count up to a round 50. So that's another of this year's targets achieved. I'll need to double-check, but I'll try to put up some kind of breakdown later on in the week in case anyone's remotely interested.
If I get a moment, I really feel that I should also post something about my experience of Twitter so far – especially given the momentous events of last week. In the meantime, here's my VWC mate Ian Cundell's view.
Jul
8

This is cool. I've just had my story, "Natural Selection" accepted by Short Story Radio. It's especially cool, for three reasons. Firstly, I get paid £30 of Arts Council money for this. Secondly, I get to hear a real live actor reading my piece, recorded by a professional producer. And thirdly, one of my favourite stories finally finds a home. I wrote this for Task 1 of the 2007-8 Eurofiction competition, back in the days when I could count the number of stories I'd written on the fingers of one hand. OK, maybe Anne Boleyn's hand. Or perhaps the hand of some grotesque mutant. Well not many anyway. You know what I mean.
Incidentally, that means that I have now placed seven out of the ten stories that I wrote for Eurofiction 2007-8. They are as follows:
1. Natural Selection (Short Story Radio)
2. The Amazing Arnolfini and His Wife (Prizewinner, City of Derby Competition, 2008)
3. The Birdman of Farringdon Road (Litro)
4. Ignorance of Chemistry (Every Day Fiction)
5. (still out there somewhere)
6. The Guitarist's Inheritance (apt)
7. (still out there somewhere)
8. Possible Side Effects (Prizewinner, Calderdale 2009)
9. Somewhat Less Than Thirty Pieces (Cadenza Longlist and The Right-Eyed Deer)
10. (still out there somewhere)
I think that rather makes the case for entering competitions like Eurofiction and the Whittaker, don't you? And in case you're wondering, I came tenth equal overall. So it's not as if I was one of the real stars …
Nearly forgot. If you happen to take a look at Short Story Radio, have a read of this, by one Nick Cook. He's the President of Verulam Writers' Circle, you know.
Jun
22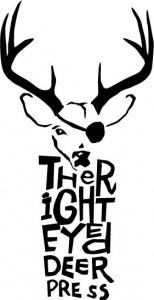 My short poem "Instinctive Behaviour" (essentially the story of the Titanic disaster told from the viewpoint of the Captain's pet rat) has been accepted on its first outing – which means that every single poem that I've ever written for the Café Doom Flash Challenge has now found a home. To be fair, I've only written five for the challenge since I switched from writing prose flashes, but it's still nice that they're not sitting around doing nothing.
This, incidentally, brings the hit count for poems up to 15 for the year, whilst the stories are at 20, which makes a total of 35 so far – two less than last year's total. And (he says tapping his nose) there might just be one more to add later on this week. Watch this space …
Jan
1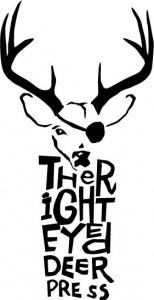 So, Happy New 2009 to all this blog's readers. And, specially for you, here's a link to a download of the inaugural issue of TheRightEyedDeer, which contains my story "Somewhat Less Than Thirty Pieces", which was accepted on December 28th and thus becomes my 42nd and last hit of 2008 (up from – er – 4 in 2007). TheRightEyedDeer is (as you can probably guess) the brainchild of Donna'n'Doug, the team who took over The Write Idea earlier this year and who seem to possess inexhaustible amounts of energy and ideas for new projects. Good on 'em – can't wait to see what they come up with in 2009.
"Somewhat Less Than Thirty Pieces" was longlisted in Cadenza's March 2008 competition, and is a free-wheeling piece of meta-fiction that has got a bit more meta with every new version. I'm particularly pleased with the footnotes, which is why I'm really glad that it's finally been published in a PDF format magazine rather than HTML.
Dec
5

Just when I was wondering if there was anyone out there at all, I got a rejection from Eyeshot (well, no surprises there) and an acceptance of two more for Fifty-Two Stitches, just sneaking in under the wire as submissions close. So that's a hit for "The Greatest Disciple" and "What Today's Well-Dressed Mind Parasite is Wearing". Nice to see a home for my favourite title to date there. And that's two more successful graduates from the Café Doom weekly flash challenge,  which reminds me that I haven't actually gone in for that for some time. If I'm not careful, the supply's going to dry up. Anyway, that brings the hit count for the year up to 39, with 25 subs currently outstanding. Hmmm. I wonder …
Sep
24
Last night I had a rejection from The Harrow, which is a damn shame because I really love the faux academic journal ambience of that particular zine, and I'd love to get in there one of these days. Still, as with the first one that they bounced back a few weeks ago, they've given me a nice, detailed critique (which rather worryingly describes my piece as an "experiment", but never mind), so I'm not massively unhappy. But it did spur me on to (a) resubmit something else to them, (b) submit the piece in question somewhere else and (c) dredge up a few more odd pieces that were currently "resting". This temporarily brought my oustanding subs count to 43, the highest it's ever been.
I say temporarily, because just 38 minutes after submission, I had a reply from Bewildering Stories saying that they were accepting my piece "Desert Culture". I'd despaired of finding a home for this one (despite early versions of it being winners first in the Cafe Doom Flash Challenge and then in the SlingInk Frantic Fiction Challenge), because as my mate Ian from the VWC says, it's "droll", and droll's a hard sell.
42 to go …
Sep
11
Right, the sum total of hits (competition prizes, listings and publications) for the year to date is currently sitting at 22. So let's set a really stupid target for the end of the year: say, 50, eh? With that in mind, I've been dusting off all those odd little flashes that are lying around, with the result that my outstanding count has now gone up to 35. In case you're wondering, I find my markets by a combination of stalking other writers that I come across (BTW today's thanks go to Cate, for alerting me to the existence of Arkham Tales) and of course the mighty Duotrope.
So next on the list are all those pieces on my spreadsheet that have the tell-tale asterisk next to them that means "This Needs Work." Then again, you could say that about pretty much everything. Nothing is ever truly finished.