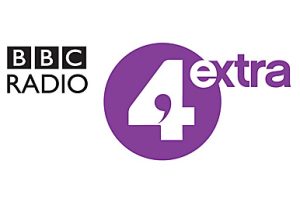 I dunno. You pay your licence fee and all you get is bloody repeats. Still, this is worth 15 minutes of your time: BBC Radio 4 Extra (that's the digital channel that used to be called BBC Radio 7) are repeating my Opening Lines story "The Amazing Arnolfini and His Wife" tomorrow, Thursday November 29th, at 11AM and again at 9PM. Alternatively, if you happen to be an insomniac or living somewhere more exotic than the rain-sodden UK, it's on again at 4AM on Friday morning. (Does that make three repeat fees? I do hope so.) If you still manage to miss it, it will also be available for a week afterwards on iPlayer.
I should also point out that if you happen to have a copy of Dot Dash handy, you can even read along as you listen! (And if you haven't got one yet, you can order a signed copy via the PayPal button on the left hand sidebar <– and get it delivered before it disappears from iPlayer. How about that?)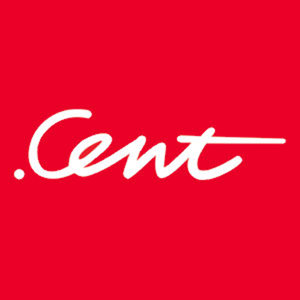 Also, the new issue of the utterly gorgeous .Cent magazine has just come out, featuring – on page 8 – my flash "The Sculptor's Wife". I think this may well be the classiest publication yet to feature a piece of mine.
And so we reach the penultimate episode of the story (although there is a rather tantalising epilogue as well) and we find most of the supporting characters in a bit of a pickle. Who will come to their rescue?
In other news, I'm recording my Radio Verulam "Tracks of My Life" tomorrow morning. After far too much deliberation, I have chosen sixteen tracks of varying suitability which I am convinced – depending on which way my mood is swinging at a given moment – will almost certainly make me look either like a total philistine or a pretentious pseud. Either way, you will be pleased to know that neither "Ernie" nor "Two Little Boys" made the final cut.

Well, that was fun! I did my first-ever radio interview today, for the very wonderful West Herts Drivetime show on Radio Verulam. I owe this entirely to my chum Mark Clementson, who has been doggedly plugging the Verulam Writers' Circle in his capacity as Publicity Officer once a month on the show, taking the opportunity to big up each of us in turn.
The interview was conducted by Danny Smith, who is a thoroughly nice bloke and whose professionalism would put many a national DJ to shame. Have a listen, anyway; it's only 15 minutes long. Oh, and in case you were wondering, I had absolutely no idea what he was going to ask me. I think I coped OK, though.

So that's that, then. "The Amazing Arnolfini" duly disappeared from the iPlayer on Wednesday and is now history. And what a peculiar experience the whole thing was, too, first of all hearing the announcer reading my name and then listening to my own words coming out of a radio. I found it was completely impossible to sit down and I ended up pacing up and down the office like a caged lion.
As I hinted in my last post on the subject, I had a serious feeling of hubris about the whole venture, too. Who was I to be thinking I deserved to have my work broadcast to the nation? Whilst it was on, this manifested itself in me continually wanting to change the piece, wishing I'd done one last edit. Here are a few things that occurred to me:
Why Arnolfini, for God's sake? The story was originally called "The Great Gandolfini and His Wife" and the reason I changed it was because someone pointed out to me that it made them think of overweight American actors rather than tightrope walkers. Fair enough, but Arnolfini was a bit of a lazy choice with too many irrelevant overtones. Or maybe I was being over-sensitive because it wasn't long since I'd been at the Arnolfini Centre in Bristol?
I let an "Eventually" through. Everyone writer has their word-that-always-creeps-in, and mine is "Eventually". I completely missed it. I was so annoyed about that.
There seemed to be far too many words. "The Amazing Arnolfini" is actually quite an early story of mine, dating back to November 2007, and I think I've tightened up my style a bit since then. I kept thinking "Oh, stop showing off your bloody research and get on with it!"
Maybe it's just another demonstration of the fact that a story's never truly finished. And maybe it doesn't matter quite so much if a story takes its time to get going when it's on the radio – it'll still keep moving forward as long as the actor keeps reading it.
But setting all that aside, it was an extraordinary experience and I felt amazingly privileged to have an actor of Laurel Lefkow's calibre reading the story – and it was wonderful to see the wave of comments from my friends on Facebook and Twitter when it finished. The only sad thing is that neither of my parents were alive to hear it. My mother died a long time ago, but my father died earlier on this year. He would have been 94 this week in fact and I wish he could have heard the broadcast, if only because it might just have convinced him that I wasn't completely wasting my time on this writing lark.

So here's the big question: at a quarter of an hour after 15:30 tomorrow, when "The Amazing Arnolfini and His Wife" finishes, will there be a collective "meh" from several hundred thousand listeners? More importantly, what will everyone I've been bleating on about it to think? I've tweeted about it, I've Facebook'd about it, I've Linked In about it and I've Friends Reunited about it. I've banged on about it on every writers' forum that I'm on.
I've managed to get myself on the front page of my old school website, and I've even got myself on the front page of my old college alumni site – to put this into perspective, the last writer alumnus they had on there was one China Miéville, and the last person from my year on there was Martin Weale, CBE (hi, Martin!). I'm also on the Bristol Short Story Prize site. Closer to home, our lovely ex-neighbour who used to babysit for our kids has apparently got half her church congregation primed and ready to listen in. What are they going to think?
And what do several hundred thousand people saying "meh" together sound like?
So if you want to watch someone slowly being reduced to a gibbering wreck as the hour approaches tomorrow, follow me on Twitter. It could be quite entertaining. But not necessarily in a good way.

Unbelievably, there it is on p127 of next week's Radio Times (August 14-20). And there's more on the BBC website, here. This is all getting deeply scary.

I think I warned you that I might go on about this a bit. My family are already bored with me saying things like "Hey! I'm going to be in next week's!" when the Radio Times drops through the letterbox.
Anyway, this week's news is that I have made it as far as the Press Office part of the BBC website (I'm about 2/3rds of the way down). And I still haven't been found out. However, I did have the most classic dream the other day. I'd been called in to the BBC to discuss some changes they were going to have to make and which were going to mean re-recording some of the story. When I looked at the script, almost every single line had been crossed out crudely in black ink. Confident? Yep, that's me.
There was more excitement today when the CD arrived. My story is introduced by an extract from a Tom Waits track – how cool is that? I did suggest Richard Thompson's "The Great Valerio" to the producer (because that was probably in my mind when I was writing it), but it's much more appropriate to use a track by an American and I think it sets the scene perfectly.
Two weeks to go!
[EDIT: I've just identified the Tom Waits track - "Dave the Butcher" from "Swordfishtrombones". Which is, oddly, the only Tom Waits CD I own. Probably should get some more, actually.]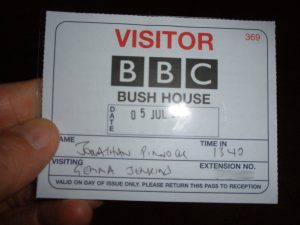 A week or so ago I had a classic anxiety dream in which I went to the BBC for the recording session and for some unspecified reason the only actor they'd managed to get hold of was a rather useless bloke who couldn't do an American accent. Not only that, but this unprepossessing individual also managed to point out to me a rather obvious flaw in the story.
So I was distinctly relieved when my producer (gosh, that sounds odd) told me that she'd managed to book Laurel Lefkow, who has the twin advantages of being both female and American. Even better than that, a bit of research revealed that she has a prominent rôle in the second BBC Dirk Gently adaptation, "The Long Dark Tea-Time of the Soul". Actually, I could have found this out without recourse to Google, as I bought the CD set for myself a few weeks ago although I hadn't - until this weekend – got around to listening to it yet (and very good it is, too). Either way, what this means is that I can now tenuously claim to be two degrees of separation removed from the late Douglas Adams. Not only that, but I can also claim the same relationship to Audrey Niffenegger, as Ms Lefkow also worked on the audiobook of "The Time Traveller's Wife". So that's two of my favourite multi-million-selling authors covered, then.
The recording session took place this afternoon at Bush House in The Aldwych. Gemma Jenkins, my producer (nope, it still sounds odd) met Laurel and myself in reception and took us through to the studio where we met Mike, the recording engineer. We had a brief chat about the piece, which both of them seemed to be genuinely enthusiastic about, and then Gemma and I retired behind the glass to join Mike. I was expecting a whole series of editorial suggestions, but there were only a couple of phrases that sounded a bit too English that Laurel and Gemma queried and I was very happy for them to fix those. I guess that's the difference between an open submission process like this and a commissioned work.
After a quick check for levels, they went for a first take. Wow. Just wow. There is nothing quite like the experience of hearing your work come to life in the hands of a skilled professional actor working under the guidance of a skilled professional producer. It was wonderful – Laurel managed to bring out pretty much every nuance of the troubled relationship between the two protagonists at the first go, and I really had to pinch myself to think that I'd actually written this.
There was then a brief discussion as to the correct US pronunciation of the word "traverse" and it turned out, after Mike had checked, that Laurel was already correct. Then they went for a second take, which was even better than the first. After this, Gemma highlighted a few minor points, and I suggested a change of a word (having noticed for the first time that the word "bill" meaning "account" was at one point followed almost immediately by "bills" meaning "banknotes" – how many times had I read this previously myself?) and they did a few retakes. There was one particularly subtle aspect to a line that I remember Laurel absolutely nailing at this point and I suddenly realised how privileged I was to have someone of her calibre reading my work. I honestly don't think there is any way in which her performance could be improved upon.
But judge for yourselves: it goes out on BBC Radio 4 on August 18th, and it will be available on Listen Again for a week thereafter. I might just give you a nudge or two in the meantime, though.
One really interesting thing. I didn't discuss this with either Gemma or Laurel, but there is a certain amount of ambiguity about the ending of the piece (and I seem to remember that it was Ian Cundell who steered me in this direction at The Goat when I originally read it out to the VWC there a while back), and you could in fact argue that there are actually three different possible interpretations. Intriguingly, both Gemma and Laurel seemed to assume the same one of these without question, although it didn't affect the interpretation at all. I'd be really interested in what other people think – and whether or not there's any kind of split along gender lines.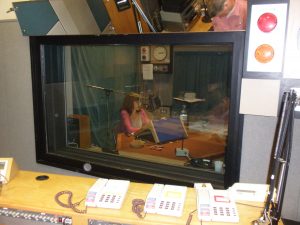 Up until last Saturday, the only evidence that I had that "The Amazing Arnolfini and His Wife" had been accepted for publication broadcast was one solitary e-mail from the producer at the BBC. Being the kind of twitchy person that I am, I was beginning to wonder if I'd imagined it all – that was until I received my signed contract. But if it's legal, it's real!
Yesterday, I received an e-mail from my producer (look at me, I said "my producer") saying that she was casting and that she wanted to check the age of the protagonist. This of course only served to get me even more excited, and I'm desperate to find out who they're going to be using.
Anyway, it looks like I won't have to wait very long, because once a decision has been made, things seem to move very fast at the Beeb. The recording session is apparently going to be the week after next, and broadcast is scheduled for either the 17th, 18th or 19th of August (presumably the other two slots are taken up by the other "Opening Lines" winners).
Interestingly, a couple of other, far more sophisticated writers whose blogs I follow are having work broadcast on the radio soon. First up is Tania Hershman, who will have three whole 15-minute slots devoted to her work next week, so don't miss that (she's excellent). The other one is Emma Darwin, who has produced an exhaustive five-part description of the process of writing a commissioned work for radio (first part here). I found this particularly interesting, because it's so completely different from the process that I've been through.
In my case, I simply looked at everything I'd ever written and picked the piece that I thought was most suitable, from the point of view of (a) length, (b) language and (c) sound world. (c) is the most interesting of these and what made me think about it was a presentation at the 2008 Winchester Writers' Conference by Philip Glassboro, an experienced freelance radio producer.
Based on his advice, I thought that "The Amazing Arnolfini" might work well on radio because there are lots of contrasts between interior monologue and exterior dialogue as well several different acoustics. In fact, my immediate inclination was to turn "The Amazing Arnolfini" into a radio play, but I didn't have the time (or the skills) to do that. But I am at least pleased that I managed to pick the right one to send them as a story.
Speaking of plays, my VWC colleague Julie Mayhew will shortly be having her first radio play broadcast – in August, too, I think. Make sure you watch out for that as well, because she is going to be huuuge.