May
29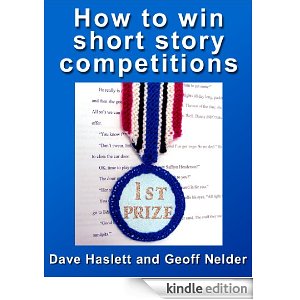 Now that post title should bring in some traffic, shouldn't it? It also happens to be the name of a new eBook that Dave Haslett and Geoff Nelder have brought out. I know Geoff well, and have endured his trenchant criticism often in the past – most particularly when he was Whittaker Prize judge in 2009 – so I'm happy to confirm that he knows of what he writes. The other reason for mentioning it is that it includes the text of a prize-winning story of  mine, "Return to Cairo" – in fact, it's there on the cover, behind that medal. Whereby hangs a tale. Do go and buy the book anyway – you won't regret it.
In other news, I have finished Project Y and I have sent it off into the world. No idea if anyone will deem it worthy of publication, but time will no doubt tell. So the question is: do I go back to Project X or do I go off at a tangent and start Project Z? I need something to aim at, but I'm not sure what at the moment.
The flash fiction slam I mentioned in my last post was terrific fun and I met several old friends as well as some I'd only previously encountered online. Massive congrats to Kevlin Henney, the winner, whose account of the evening may be read here.
I was also very impressed to see this review of the National Flash Fiction Day Jawbreakers anthology, if only for the description of the authors as being "David Gaffney, Jonathan Pinnock et al". The "et al" includes Ali Smith and Ian Rankin, to name but two. It's all downhill from here.
May
16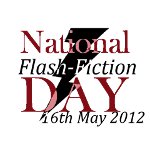 Is it really nearly two weeks since I last blogged? I fear it is. There is a good reason for this. I'm deeply immersed in finishing off my current WIP, which is turning out to be a whole load more exciting than I ever thought it would. I just hope that somewhere out there is a publisher who agrees with me when I finish it (some time next week, I hope).
In the meantime, however, I seem to have accidentally signed myself up for eight cuts' Flash Slam in honour of National Flash Fiction Day tonight, organised by the indefatigable Dan Holloway and judged by the utterly awesome Tania Hershman. When I say it was accidental, I really do mean that, because Calum Kerr (a.k.a. Mr NFFD Supremo) e-mailed Tania and myself asking if it was OK if he sent Dan our contributors' copies of the NFFD anthology for us to pick up on the night. This was something of a surprise to me because I wasn't actually intending to go at the time. However, I was feeling bad that I wasn't doing anything to celebrate NFFD, so I decided on the spot to go in for it and Dan managed to squeeze me in to the programme.
So if you want to watch me make a fool of myself, do come along to the Albion Beatnik Bookstore in Oxford at 6:30PM tonight. It should be a lot of fun. And if you haven't done so already, do go and buy a copy of Jawbreakers, the utterly excellent NFFD anthology. I'm in it, but so are a whole load of much better writers as well, including Ali Smith and Ian Rankin.
Oh, and I haven't forgotten I've got a giveaway to sort out, as well as LOADS of reviews. I'm actually thinking of starting up a feature called The Late Review, so long is it since I've read some of the books in my "to review" pile.
May
3
Just realised that I've totally failed to put up a link to my recent interview at Flash Fiction Chronicles (courtesy of the lovely Rumjhum Biswas) as well as an awesomely nice mention in the Books Of The Year (So Far) post by the stern ladies of Vulpes Libris.
I realise I've been a bit quiet here lately, and it's all to do with the current work in progress, which today tipped over the 50K mark (yay!). I've just got a few more bits and pieces to sort out and write up, plus the final section to tail it all off. Then there's a big edit to do and  it should be ready to go out. I'm really quite excited about this, because it's like nothing I've ever done before and I'm astounded that I'm this near finishing it. I think you may well be quite surprised by it when it finally emerges…