I've been interviewed today by the lovely Penelope Friday. Don't be scared by that adult content warning – I don't think I said anything rude, although there is a mention of my passion for Brussels sprouts. Oh, and I also explain where PD James went wrong.
In other news, "Dot(.), Dash(-)" has rather amazingly popped up on Amazon, despite not being published for another eleven months. So it's now available for you to "pre-order". Or, as we used to say, "order". </oldfart>

This could be fun. As part of the publicity drive for the forthcoming Get Writing 2012 conference, this year's organiser, Sandra Norval, has put together a virtual advent calendar featuring blog posts by the workshop leaders, panellists and editorial types taking part. So I thought it seemed an ideal opportunity to do the first ever commercial special episode of Mrs Darcy versus the Aliens, "Mrs Darcy and the Perspiring Novelist".
Mr and Mrs Darcy are also available to promote other products such as no-win-no-fee litigation, haemorrhoid cream and mechanically-reclaimed meat products. Drop me an e-mail and I'll see what I can do. My fees are pretty reasonable.
And you are coming to the conference, aren't you? Still a few place available on my workshop, but they're going fast.
If it hadn't have been for Mrs Darcy, I'd be having my first short story collection published round about now. So of course instead of feeling massively grateful that I have got a book out there, I'm actually feeling ever so slightly jealous of AJ Ashworth and Cassandra Parkin, who have their Scott Prize collections out any day now. I'm really looking forward to getting may hands on both of these collections, although I've had a sneak preview of Cassandra's and it's ace – and I've said as much on the cover quote on the back of the book.
Still, I was very pleased to see Salt's programme for 2012 when it appeared yesterday – loads of really good stuff coming up, and there's my next book sitting pretty in one of the slots for October! Can't wait

 In the meantime I have Mrs Darcy to keep me company, and she's pretty demanding, I can tell you…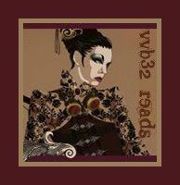 The first ever blog to spot the serialisation of Mrs Darcy versus the Aliens was a place called vvb32 reads (I'm sure the vvb used to stand for "Velvet Verbosity", but that doesn't seem to be evident now, so I may be wrong here). When I say it was the first blog, she mentioned it on December 17th, 2009, the day after it went live. Impressive, eh?
I've been hankering for a chance to drop in on vvb again, so when I received an invitation to her annual Pemberley Ball, I leapt at the chance. Although I had no idea what an extraordinarily mad event it would be – take a look at the schedule if you want to get an idea of the scale of it all. Look on this, ye fellow bloggers and despair!
Anyway, here's my contribution. Another special to add to the Mrs Darcy canon, I think. Hope you like it – and do pitch in for the free giveaway if you fancy.
In other news, I've just spent a delightful evening (well, it was delightful for me – I've no idea what anyone else thought about it) talking to my friend Nick Cook's creative writing class tonight about how to market yourself as a writer. It struck me that there were a few things that might be worth sharing here, so expect a post or two about that sort of thing sometime soon.
What with promoting Mrs Darcy and so on, I haven't done a lot of submitting stuff lately. But I sent a few things off the other day and I was very pleased to get a quick acceptance from Ink, Sweat and Tears for my poem Lost for Words. I'll let you know when it appears.
What else? Had an unexpected sighting of Mrs Darcy the other day, courtesy of the lovely Sarah Salway (that's Sarah-Salway-who-gets-cover-quotes-from-Neil-Gaiman-and-recently-shared-a-platform-with-William-Gibson, in case you were wondering). At a poetry reading the other day this chap was apparently enthusing about the book, saying that there were "lots of belly laughs". I've no idea who he is, which makes it even better.
I've now added a 404 page to the Mrs Darcy website. Try going to a non-existent page like this one and see what happens. I should do something similar to this place, too, whilst I'm at it.
I've also restarted my Too Many CDs project – the one where I listen to every tenth CD in my collection and give my impressions. We're now up to number 100, which happens to be the splendid "Remedy" by Basement Jaxx.
And finally, if you haven't been keeping up with the increasingly bizarre and unpleasant Brit Writers Award story, this post – and the comments under it especially – will tell you everything you need to know. Wow. Just wow.
One of the things that strikes you if you study YouTube for any length of time is the sheer number of cat videos with humungously high view counts. But I thought, if you can't beat 'em, join 'em. So I enlisted the help of Marvin and this is what we came up with:
Despite appearances, I think he really would like to be a star – a bit like Maru perhaps. So do please feel free to share this far and wide. I mean, really, do feel free. Please. Do it for Marvin.
Meanwhile, the book has made its first appearance in a national magazine, courtesy of a passing reference in Amanda Craig's review of the PD James book-that-we-will-not-mention in the New Statesman. It's a start, I guess, so many thanks to Amanda for slipping that in.
Oh, and one other thing: issue #16 of the now late-lamented Murky Depths just got another review, with a very favourable comment on my story "Teamwork". Many thanks to Michele Lee for this:
Teamwork by Jonathan Pinnock is one of those fabulous dark SF stories of space exploration and technology where the reader knows from the beginning something is wrong, but doesn't really appreciate it until the end. This one's deserving of a Hitchcock episode.

Thought it was about time I posted something at The View From Here, seeing as I'm now one of the crew. I've been meaning to do something along these lines for a while, because this song is one of my all-time favourites and it actually gets even better once you understand why it works.
Some things fall apart under close analysis, but the sheer brilliance of this blows me away every time. It's actually giving me shivers thinking about it now.
The only other song I can remember her singing is actually someone else's, Bacharach and David's "I'll Never Fall In Love Again", which contains what must be one of the worst rhymes of all time:
"What do you get when you kiss a guy?
You get enough germs to catch pneumonia.
After you do, he'll never phone ya…"
 Just goes to show, even Hal David's had a few bad days.
Which will, of course, look a bit odd to those of you who aren't on Twitter (amazingly, there are still a few holding out). Basically what it means is that I am once again back writing, having spent two or possibly even three months using the necessity of promoting Mrs Darcy versus the Aliens as an excuse for not pushing the work in progress forward.
As excuses go it was a reasonable one, but one that became increasingly untenable as October stretched into November, until I was finally forced to face up to it at the weekend. What it was was this: I was quite keen on the first 3000 words, but I really was completely stuck on what to do next. Then I suddenly hit upon a neat narrative device that took the story to what I think will be a whole new level. And I'm now suddenly desperate to write like fury to get to the point where I can use that device, because I really think this will be something quite different.
Of course, having said that, I duly spent a fair bit of my writing time today coming up with a post for The View From Here. So this new momentum may yet stall. Hope not, though. I quite like this one.
In other news, there are now nine reviews for Mrs Darcy up on Amazon, every single one of them with five stars. So oi there, you national dailies and magazines, I'm over here!
Oh, and one more thing. If you're a writer and you haven't read all the stuff about the Brit Writers' Awards yet, take a look here, here and here. You need to know this.
Quick addendum to the last post. The lovely Cassandra Parkin, author of the imminent "New World Fairy Tales", has just posted a stupendously comprehensive and favourable review on her blog here. Do make sure you read the second footnote: she writes with authority

What was I saying about roller-coasters?
This week has (like most weeks, if the truth were told) been a bit of a roller-coaster. It started on a bit of a high with the news that one of Amy McLean's (remember her video review?) lecturers, to whom she had lent her copy of Mrs Darcy, proceeded to mention it several times to a lecture hall full of several hundred students on Monday afternoon. Oddly, I'd noticed a definite spike in Amazon sales that afternoon (not that I check that often, oh no), but maybe I'm overanalysing.
Then on Tuesday, John "Florence and Giles" Harding posted this rather extraordinary tweet, which obviously made my day. Still no word, incidentally, from the Battling Baroness. I have resolved to boycott her book as a mark of protest.
And yesterday, Martha Williams put up this lovely review on Amazon. So that makes seven 5-star reviews. Which is obviously nice.
However, late last night the first dissenting view appeared, courtesy of The Gatehouse Gazette. Although to be honest, given how massively subjective comedy is, it could have been a lot worse. My only concern is that the reviewer seems to be saying at the end that she'd quite happily read a sequel, but only if it was written in an entirely different style. (Oh, and why is there never any such thing as a good pun?)
Ho hum. Onwards and upwards…