A couple of days before Christmas, I heard that my first-ever Fibonacci poem, "Grey Goo", had been accepted by Every Day Poets, and I now see that it is scheduled for January 18th. So that's my fourth poetry hit for 2008! It's only a matter of time before my family disown me now.
On Sunday I took the family along to the New End Theatre in Hampstead for an evening of chilling stories expertly told by Miles Barden and Joshua Dickinson (including a new version of my own piece, "After Michelangelo"), and we all had a great time. I'll leave the review to the far more eloquent Oscar Windsor-Smith here, noting in passing that the show turned a profit, and that the team are actively looking for a venue for a further presentation prior to taking it to the Edinburgh Fringe. An excellent result all round, I'd say.
The judge's report on the Milton Keynes Speakeasy Competition is now up on their site, as is my piece, "Fishermen's Tales". I've wanted to write a story with a protagonist called Milo ever since I read "The Phantom Tollbooth". Which is quite a long time ago, now I come to think of it.
Well, I never did get around to doing that "Merry Christmas" post, like you're supposed to do in this kind of blog. Things suddenly got terribly complicated in the week leading up to Christmas, with my father being admitted to hospital suffering from an infection that left him in a very poorly state. Fortunately, he is now much better, but it did mean that our plans were somewhat thrown into disarray, and things like this piece of self-indulgence took a bit of a back seat.
Anyway, loads of things have been happening, so watch this space over the next day or so …

Volume One, Issue Two of The Oddville Press was published today, containing my flash "The Truth About Uncle Joe", an everyday story of Communism, five-year plans and tentacles. It's quite probably the daftest thing I've ever written. But not quite as daft as the project I've got planned for next year, although that will sadly remain top secret for a while yet.
I was just about to put together one of those reflective posts that discuss the various wonderful things I've done this year and the even more wonderful things that I'm really going to do next year (win the Bridport, publish best-selling novel, that kind of thing), when I came across this, from Paul Klugman's blog. Paul Klugman recently won the Nobel prize for economics. Now that is class.
What is slightly disconcerting about this is that when I saw it, I immediately got the joke. I described it to my daughter, who did not. She had not heard of lolcats. She is 20. I am somewhat older than that. I need to get out more.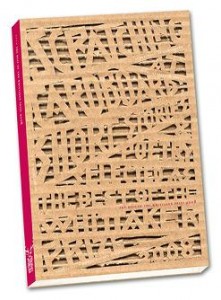 You wait all year to get into an anthology and then two come along at once. But doesn't this look cool? This is "Scratching at Cardboard", the anthology containing the best of this year's Whittaker Prize, and it contains my story "Dislocation", which came second in Round One (and that was about as high as I got throughout the entire competition, but never mind). "Dislocation" is a kind of homage to "The Time Traveller's Wife", and it's a rather sweet love story. I'm really looking forward to getting my copy and reading all the other stories again.
My ever-inventive chum Toby Frost, author of the excellent Space Captain Smith books, has now produced a Christmas Special. Woo hoo! Read it here, and then go and buy the books if you haven't already.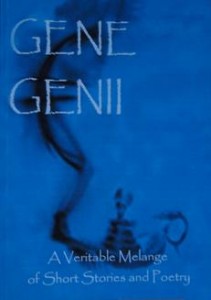 In all the excitement of the last few days, I forgot to mention that the Gene Genii Anthology is now available at all good bookstores. This anthology is the result of a flash charity event held by The Grail writers' group a while ago. I didn't actually take part in this one, but I was asked if I'd like to contribute anything afterwards, so I offered them a rather tasteless little flash entitled "Interior Design" and another one called "Interview with a Zombie", both of which they accepted. The latter was, incidentally, rejected by the "Bits of the Dead" anthology for being "too cheeky", so if cheeky zombies are your thing (and why shouldn't they be?), this book is just for you. Quite apart from my efforts, there are loads of good pieces in there from some really excellent writers AND it's in a good cause (one all too close to the hearts of a couple of the people involved, in fact), so why not buy a copy for someone you love this Christmas?
Just heard that I came second in this one, with my piece "Fishermen's Tales" (or, as they refer to it in their e-mail, "Fisherman's Tale", which is probably better). This one has had an unbelievably tortuous life. It sort of started out as my first-ever entry for the (stop me if you've heard this one before) Café Doom weekly flash challenge, all 349 words of it with the title "Bait", back at the start of November 2007.
It then mutated into the first piece I wrote on the practice night for last year's Children in Need, 356 words long, with the title "I Caught an Amazing Fish" (I hadn't realised that you were supposed to use the prompts as inspiration, not as titles – duh). Following this, I inserted a whole load of backstory at the start, taking the word count up to 1133, with the title changed to "Catch of the Day". This was, much to my surprise, Highly Commended in this year's JBWB Summer competition.
Meanwhile, I'd posted it on the VWC virtual manuscript evening, where it was (quite justifiably) torn apart. I took the tattered shreds, stitched them together, renamed the piece "On the Hook", and put it into the September session of the Café Doom crit group. There it was torn apart a bit more, following which I produced the final version, now renamed "Fishermen's Tales" (or "Fisherman's Tale", if you prefer), with the word count bumped up to 1305, and the voice changed from first person to third. And the rest is history.
The moral of the story? Easy. If you've got an idea that you know works, keep plugging away at it. But never be afraid to subject it to criticism. And always, ALWAYS act on that criticism.