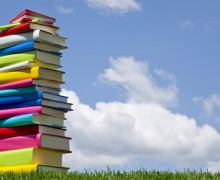 One of the things I'm coming to realise is that the most exciting thing that can happen as a writer is when someone with a different skill set collaborates with you. I am by nature a solitary creature when it comes to the actual business of putting the words together, but I love seeing what happens when you let go of the words and let someone else play with them.
So far I've been lucky enough to have a few of my stories illustrated by some very talented artists (although I'm still awaiting a full-blown graphic novelisation – my life would probably be complete if that ever happened). I've also had some excellent live readings by some wonderful actors and a couple of excellent studio productions (one by the BBC and another by Short Story Radio).
And we can now make that three excellent studio productions, because a new site has just gone up called The Story Player, and my story "The Birdman of Farringdon Road" is one of the first to appear there. It's expertly read by David Wayman and superbly produced by the man behind Short Story Radio, The Story Player and National Short Story Week, Ian Skillicorn. Do have a listen – it's only 12 minutes long. Whilst you're there, take a listen to some of the other stories from great writers like Susie Maguire and – coming soon – Tania Hershman and Jon McGregor.
I also heard today that my story "The Alternative Electrician", which I read at Story Friday in Bath nearly a year ago, has been accepted for publication by Every Day Fiction. It'll be nice to see that one getting a second audience.
And don't forget that "Take It Cool" is still running, having just hit its thirtieth episode. If you haven't been following it, don't worry, there'll be another "Previously…" post along soon. Or just start wherever you like and pick it up from there. I'm not fussy. Just as long as you read it, right?