Well, I'm seriously chuffed about this. I've finally completed the set of the TwitFic markets. Or at least I would have done if OneFortyFiction hadn't just appeared on the scene. However, at the time I submitted this one to Nanoism, it definitely was the last one that remained un-cracked, so I'm going to claim a full house anyway. Although I guess I'm going to have to go after OneFortyFiction now as well.
For the record, this was the seventh submission that I made to Nanoism, which goes to show that (a) Twitter markets are definitely not a pushover and (b) persistence pays.
It's appearing on August 20th. Going to be a busy month.
There are zombies in this episode. Just trust me, OK?
Should have blogged about this a while ago, but it's still all too relevant. Salt, one of my favourite publishers, are struggling again and need your help. So if you've got a moment, read this and then buy one of their most excellent books. Last year I bought collections by Carys Davies and Elizabeth Baines, both of whom were new to me, and this year I've gone for David Gaffney's "Aroma Bingo" (bit of an easy choice, that, given that I loved "Sawn-off Tales"). Might go back for one or two more in fact, now I come to think about it …
I should add that I'm not being entirely altruistic here. I really would like to have someone publish a short story collection of mine one day, and the more people out there who do this kind of thing – and do it with as much style as Salt – the better. I said, I really would like … oh, never mind

Today's episode is a reflective interlude which seeks to explain what actually happened at the Mission. I've just realised that we are almost two-thirds of the way through this thing, which is a long way further than I've previously managed with a novel – so if nothing else, I've proved to myself that I can keep going for over 40K words …
Now here's a question for you people out there. In the course of trying to sell this thing to a publisher, it keeps coming up against the problem that it looks like another bloody mash-up – and of course the market for that kind of thing has long moved on (P&P&Z sold zillions, but most of the other wannabes have apparently sold poorly, at least in the UK).
My problem with this is that I never intended to write a mash-up as such. Sure, my starting point was that I thought it might be amusing to take the characters from "Pride and Prejudice" and use them in an entirely different context, but the story very soon took on a life of its own, bringing in a whole load of other stuff that I hadn't anticipated at all. But how do you differentiate that from a mash-up? Or is there no difference at all? Are Jasper fforde's books (for example) just mash-ups, then?
I'm thinking aloud here, which is a dangerous thing to do on a blog. But I really would be interested to know what anyone else thinks. The floor is yours.
Oops. I've been away for a few days (small matter of the Bristol prizegiving, followed by – much more importantly – both kids graduating in the same week), and I completely failed to draw your attention to the latest shenanigans, involving poltergeists and a decision to visit Bath and its environs. I think we may have some fun there …

My rather gruesome little flash, "The Colour of Criticism", went up at Every Day Fiction today. Look away now if you want to avoid spoilers, but it's essentially a variation on the old Vincent Price "Theatre of Blood" story, set in the murky world of modern art.
I originally wrote it during a charity flash marathon in less than an hour, and I really wasn't sure whether it was actually worthy of a wider audience – in fact, I almost pulled it from the EDF submission queue. So I'm quite pleasantly surprised that (at the time of writing at least) it seems to have got a favourable reaction. You never can tell, can you?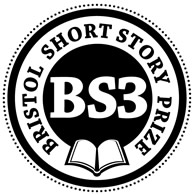 Well, that was a lot of fun. Who would have thought that going along to a prizegiving and coming away empty-handed could be such an enjoyable experience? Actually, to describe it as "empty-handed" isn't entirely accurate, as I did at least collect a runner-up cheque for £50 and two copies of an excellent anthology with a story of mine in it, which – frankly – ain't too bad for a night's work.
The best thing about the whole event was the opportunity to feel like a real writer for an evening. It was really great to meet fellow shortlistees that I'd previously only encountered on Twitter, such as Claire King and Clare Wallace – to say nothing of the brilliant winner, Valerie O'Riordan, whose piece "Mum's the Word" is a terrific demonstration of the principle that a maximum word count is just that, and not a target. And if you can tell your story in 350 words, there's no need to write any more.
It was also fantastic to meet such exalted luminaries (and fellow twitterers) as Sarah Salway, the guest of honour, and Tania Hershman, who was one of the judges this year. And it was an unexpected pleasure to bump into Sarah Hilary, whose name I have encountered so many times on the Internet, but have never actually met in person.
And I haven't even mentioned how great it was to finally meet Joe Melia, who must be the hardest-working literary competition organiser on the planet, as well as some of the other judges: Bertel Martin, Helen Hart and Joe Berger. I was particularly chuffed to hear from one of these that they'd been convinced that my piece had been written by someone quite young and "street". A lot of the fun of writing is trying to find different voices, and I'm so pleased that I managed to get away with this one for at least one of the readers.
I came away thinking that it really was about time that I sat down and wrote some more stories – and as it happened as we were driving back the next day, I sorted out a long-standing problem with a story that I've wanted to fix for ages. Which is a good start, anyway.
In his speech, Bertel threw out a challenge to everyone to name three books of short stories that they would recommend to everyone. So here are mine:
"21 Stories" by Graham Greene. I'm recommending this simply because I think it's the first book of stories that I ever read, and it made me realise what you could do with the form. I still love "A Little Place off the Edgware Road", and you could make a case for saying that "Proof Positive" is an early example of flash.
"Labyrinths" by Jorge Luis Borges. Do I need to say more? If, however, you've already read this, you could also try "A Perfect Vacuum" by Stanislaw Lem, which out-Borges the man himself. It's a collection of reviews of imaginary books, some of which could never actually be written. Extraordinary.
"Exotic Pleasures" by Peter Carey. One of those writers who seems to have abandoned the form altogether, Carey wrote some amazing stuff at the start of his career, including the title story of this collection, as well as "American Dreams".
And there wasn't even any space for David Gaffney's "Sawn-Off Tales" or anything by Christopher Priest or Ian McEwan or … or …
In fact, when you think about, there are an astounding number of wonderful short stories out there, aren't there?
In this episode, we find out what has happened to Mr Collins, and everyone's favourite clergyman (well, mine certainly) makes an unexpected appearance. Am I allowed to say that I'm rather proud of the last line? Oh well, it's my blog and I just did. So there.
I received a very quick acceptance today from Everyday Weirdness (run, incidentally, by N.E.Lilly, who is also responsible for the rather splendid Thaumatrope) for my suitably odd piece "Oh, How She Changed!" I wrote this as part of a six-week competition run by The Write Idea, and this acceptance means that half of the pieces arising from that have now found homes.
It will appear there on August 9th, which means that August is going to be quite a busy month, what with appearances in Fifty-Two Stitches on the 1st and Trapeze some time in the second week – to say nothing of the little matter of the BBC on the 18th.
In this episode, Mr Collins gets his reward for everything he's done for Lady Catherine de Bourgh. Lucky Mr Collins. Or maybe not. At least he avoids the Probe.