I just found out that I've got a "Highly Commended" in each category of this quarter's JBWB competition. The fiction one is for my not quite ghost story "Unquiet", and the poetry one is for "The Orange Girl and the Philosopher". Slightly bittersweet feeling: I know I should be really pleased about this, but on the other hand, I'd quite happily swap one of them for an upgrade to the other one. Ach, I'm being greedy.

One more post today. I've just heard that my stories "Mirror, Mirror" and "Opening the Box" are to be included in Every Day Fiction's forthcoming anthology. So I think that makes a baker's dozen of anthology appearances for this year.
And the second of today's poem's has now gone live. For reasons which I'll explain in a moment, anyone who's voting in this week's round of the TWIWrite Zone should look away now. Page break coming up … Read more

Today sees a bit of a first for me: two poems published in two different places on one day. More about the second one a bit later when it goes up, but the first one is "Exquisite Torture" at Every Day Poets. This one is yet another one from the Café Doom weekly flash challenge, where (if I remember correctly) the word of the week was indeed "torture". I do feel slightly guilty about the poor cat.
In case anyone out there's feeling a bit, you know, icky after watching this week's Question Time, here's something that I picked up from Vanessa Gebbie's blog that will go some way towards cleansing the image of Nick Griffin's ugly fat face from your mind. It's a talk given by Chimamanda Adichie at TED on the dangers of the single story. If you haven't seen it already, I really suggest clearing 20 minutes of your day to give it your attention. Trust me: you will feel better after this.
The Halloween edition of the splendid horror e-zine Tales From the Moonlit Path has now gone up, featuring my poem "All the Best Tunes". Of course everyone knows who has all the best tunes, and he is well-represented here. This was yet another one written for the Cafe Doom Weekly Flash Challenge, in response to the word "Music". It kind of appeared spontaneously and pretty much wrote itself once I'd got the rhythm going. I'd like to think that it's in the tradition of those gruesome unsanitised stories and rhymes that used to be told to kids with the prime intention of giving them nightmares, and I'd be interested in any reports of any experiments by readers of this blog on their offspring (insert legal disclaimer here). In the meantime, I believe social services are investigating the poem's protagonist.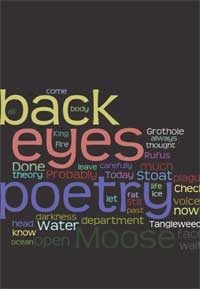 The anthologies are thudding through the letterbox thick and fast these days. This one arrived today from Earlyworks Press, and contains a mixture of poetry and flash fiction and it looks rather good. Unexpectedly, I booked my place therein with a poem, "Feral", which was shortlisted for their latest web poetry competition. Unless I've miscounted, this is the sixth anthology I've ended up in so far this year and I think there are half a dozen more to go before the year's out.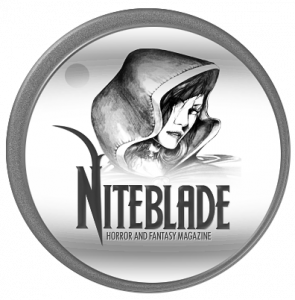 Had a nice e-mail from Rhonda Parrish, who edits the very wonderful Niteblade, to say that she'd like to include my story "An Unsuitable Replacement" in their forthcoming print anthology. So that's two hits for a story that I originally wrote in under an hour during the 2007 Children in Need flash event.
And that, I believe, brings this year's total hit count up to a round 50. So that's another of this year's targets achieved. I'll need to double-check, but I'll try to put up some kind of breakdown later on in the week in case anyone's remotely interested.
If I get a moment, I really feel that I should also post something about my experience of Twitter so far – especially given the momentous events of last week. In the meantime, here's my VWC mate Ian Cundell's view.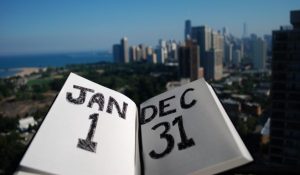 Who said Twitter was a waste of time? I picked up on this one after my VWC chum Julie Mayhew tweeted about it and I was immediately attracted to it. The concept is very simple: 365 different people sign up to write a 250-word piece on a pre-specified day in 2010. Whatever they write will be blogged and then turned into a book. And that's it. I love this kind of thing, because you tend to get a wonderfully diverse range of responses, and I'm really pleased that my application to join has just been accepted. So that's me on May 5th. I picked that day because it's not too early on, it's in the middle of the week and it's not a special day in my life. If you fancy having a go yourself, there are still spaces left, although they're going fast.
Not entirely sure whether this is a good idea or not, but here we go …