A few weeks ago, I received an e-mail telling me that I'd won one of the top three prizes in this year's Calderdale Short Story Competition, out of 420 entries. So last Thursday we headed off to Halifax (the one in Yorkshire, not the one in Nova Scotia) for the prize-giving. Despite turning up a quarter of an hour late (and walking in during Sarah Holman's reading of her story – sorry, Sarah!) we had a great time. I was more than a little apprehensive about reading my piece, "Possible Side Effects", because it contains a fair smattering of strong language, and it's a bit peculiar to walk into a roomful of strangers and start swearing like a trooper. Fortunately, it seemed to go down reasonably well, and it even got a few laughs – although some of them sounded ever so slightly nervous.
In the event, I came third, behind two excellent stories from Sarah Holman and Sylvia Anne Jones, but the very slight disappointment was tempered by the fact that apparently mine was the only piece that was on both judges' final shortlist of six. And it was good to meet the two judges, Ra Page and Jane Rogers, as well as several members of the audience.
Halifax is a fascinating and slightly scary place on a Thursday night, mainly populated by young girls with orange fake tans wearing dresses that look smaller than the average T shirt. Amidst the febrile atmosphere, Mrs P and I eventually found an excellent Turkish restaurant, whose only drawback was the lack of an alcohol licence. So I was sent back out into the night to track a bottle down. I eventually succeeded, although I think that paying £9.50 for a bottle of Echo Falls red counts as some kind of benchmark in desperation. Although, curiously, after the thrill of the chase, it didn't actually taste at all bad.
We thought we'd make a short break of it, so we stayed a couple of nights in nearby Hebden Bridge – a lovely place, mainly populated by ageing hippies. On the Friday we left the car behind and took the bus over to Haworth, into Brontë country, where we went on an eleven mile circular walk up to Wuthering heights and back. Wonderful, and I didn't break out into a Kate Bush impression once.
The icing on the cake came later on, when we were taking a stroll around Hebden Bridge after supper and we heard music coming from the cinema. It turned out that The Dhol Foundation were playing a gig there to kick off the local arts festival. Woo hoo! Ever since we saw tham at WOMAD a couple of years back, we've both been big fans of the Dhols, and as there was only an hour to go, we managed to get in for a fiver each. Oh, and they were ace as ever.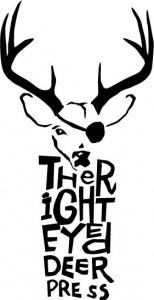 My short poem "Instinctive Behaviour" (essentially the story of the Titanic disaster told from the viewpoint of the Captain's pet rat) has been accepted on its first outing – which means that every single poem that I've ever written for the Café Doom Flash Challenge has now found a home. To be fair, I've only written five for the challenge since I switched from writing prose flashes, but it's still nice that they're not sitting around doing nothing.
This, incidentally, brings the hit count for poems up to 15 for the year, whilst the stories are at 20, which makes a total of 35 so far – two less than last year's total. And (he says tapping his nose) there might just be one more to add later on this week. Watch this space …
Well, it's been over a week since I last blogged, and I was thinking that I really ought to write something profound on some deeply important, albeit possibly boring, aspect of writing to keep the place ticking over. But instead I'm going to crow about something I heard about just now, 'cos I've received an e-mail telling me that my poem "Feral" is one of the ten shortlisted for the Earlyworks Press Web Poetry competition, earning me the grand sum of £5 – which is, incidentally, the first prize I have ever won for a poem. Nor much more to say, except that I have now exceeded my target of getting shortlisted for a poetry competition in 2009 by a factor of three. I think I like Earlyworks Press.
Some time ago I mentioned that I'd been invited by K.C.Ball (of Every day Fiction and Writers of the Future fame) to contribute to the inaugural edition of her new e-zine, 10Flash. I was quite chuffed about this, because it was the first time I'd actually been asked to write something, and I was also pleased because the theme of the first issue (stories about a librarian travelling in a foreign country) seemed like an opportunity to dig out an idea I'd had a while ago and never got around to fleshing out.
So in characteristic JP style, I proceeded to put it on the back burner and got on with other things, until the deadline started to loom. Of course, as fate would have it, the time when I was intending to sit down and write it coincided exactly with the time when I was running around like the proverbial blue-arsed fly on various real-life business projects. Cue anxious e-mail from K.C. enquiring as to whether I was still intending to contribute and reassuring response from me saying yeah, no problem, no problem at all, definitely, definitely. Definitely. Yes, definitely.
Anyway, during my few days away last week, I did manage to fill in some of the gaps in the story and I even scribbled down most of the first draft on my laptop, ready for a final polish on Saturday night, just in time for K.C.'s extended absolutely final deadline. And I've just heard that she does, thankfully, like "Borges' Labyrinth" and will be using it in the first issue of 10Flash. So apologies to K.C. for cutting things so fine, and good luck with July's launch!
What was it that Douglas Adams said about deadlines – something about loving the sound they make as they whoosh by? Which reminds me: three days to go until Whittaker Round Seven is due in, and I still haven't written a word …
Another day, another poetry acceptance. If only life was always like that. Last night I sent my odd little piece, "Hokusai vs The Smog Monster" (another Café Doom Flash Challenge graduate) to Ink, Sweat and Tears, and this morning I received an acceptance. I do like IS&T – Charles Christian always seems to know whether to reject or accept in the blink of an eye (clearly a man who knows his Malcolm Gladwell), and you're never kept hanging on.
I sent my poem "All the Best Tunes" out last night, and I received an acceptance this morning, which is cool – especially as their guidelines say that you should wait for three months before querying. Looks like it might appear in their Halloween edition, which would be excellent. "All the Best Tunes" was written in a slightly drunk frenzy one night to meet a Café Doom Flash Challenge deadline. Should do that more often …
My first-ever first-prize-winning piece (God, that sounds horrible – call youself a writer, Pinnock?) is now up at Earlyworks Press. Amusingly gothic, if you like that sort of thing. Of course you do.
Back from a week's break in the Peak District – the excuse being that it was our daughter's 21st birthday and she's at University up there. Beautiful part of the world, and the sun even shone on the day we climbed Mam Tor. Nice one, God.
However, despite having plenty of time to let the mind wander, I didn't manage to come up with as many ideas for stories (or even poems) as I'd hoped. I did manage to tie together most of the loose ends in one piece in time to finish it off in time for today's deadline, but I'm still without either a story or a poem for Round Seven of the Whittaker Prize, and we're over halfway through the fortnight.
As far as the Whittaker is concerned, I'm still (just) hanging on in sight of the leader in the story section, but things took a bit of a turn for the worse in the poetry in Round Six. I'd managed to lead the poetry section for the first five rounds, without really knowing how. And then I read this article about sonnets in the Independent, and I thought "Ooh, I'd like to write one of them". So I did. And proceeded to come a serious cropper, scoring a stonking 59/100. However, on the bright side, it's probably the first poem that I've ever written that Mrs P has really liked, which counts for quite a lot – especially as it is a love poem of sorts. Altogether now: aaah.