Nearly forgot to mention that this little tale (a former Eurofiction round winner, no less) is now up at Every Day Fiction.
And some very interesting news arrived yesterday, but I can't reveal it quite yet. More later on in the month …
Just got my copy of this today from the nice people at Leaf Books. The poems inside are the winner, runner-up and all the commended entries from the most recent Leaf poetry competition – including my piece "Pants Outside Trousers, Big Letter H on T Shirt, Here to Save the World".
There are 27 poems in all, and to my untutored eye they all look pretty good. I'm really not sure what I'm doing in there, but it's certainly nice to have on the shelf.
Anyway, this is what they have to say about my poem in the introduction:
There's not room to mention them all here, but take, for example, 'Pants Outside Trousers, Big Letter H on T Shirt, Here to Save the World'. It has a haiku in its title – two poems for the price of one – and is otherwise notable in that it's a truly successful comic verse, and a metapoetic one at that – something that all too rarely makes it into our anthologies.
Aw. Isn't that nice? I'm blushing all over.
Incidentally, the title was originally "Pants Outside Trousers, Big Letter H on T Shirt". Then I counted the syllables and realised that all it needed was an extra clause to turn it into a proper haiku. Why a haiku in the title? Well, you'll have to read the poem to find out. The book is available from Leaf Books at a mere £8.99, and I can't recommend it highly enough.
Finally, a big thank you to Dorothy Crossan, who organises the monthly SlingInk Poetry Challenge, without which this poem would never have come into existence!
Funny thing. Last night as I was blogging about Every Day Poets, I was wondering what had happened to all the short stories that I'd submitted to competitions recently. (Actually, I know full well what happened to the ones that I entered for the Fish and for Bristol. Bugger all is what happened.) But then out of the blue, a mail pops into my inbox this evening to tell me that my story "Nature's Banquet" has just won first prize in the Earlyworks Press "Old Magic in a New Age" competition. I am mightily pleased about this for two reasons:
1. It's the first time that I've won first prize in an external competition (which was, curiously enough, one of my writing ambitions for this year)
2. It's the piece that absolutely tanked in Round 3 of the Whittaker Prize, with a score of 58/100. I love it when that happens. I hasten to add that it's no reflection on the judge of either competition. This piece was always a risky proposition, given that it's written in the second person. But I'm rather glad I took the risk now.
The moral? Stick to your guns. If you believe something works, you might just be right.

… and following on from yesterday, my resubmitted poem "Professionalism" has also been accepted. Cool!

A couple of weeks or so ago, I received a rejection from Every Day Poets. For once, this didn't really bother me, because I was in two minds about the piece in question, and it did at least establish that they don't accept just anything you chuck at them. So I was even happier today when I received my fourth acceptance from them, this time for my poem "Exquisite Torture", followed swift on its heels by a "fix and re-submit" request for another poem that I submitted at the same time. So the poetry is definitely in motion right now. Weird, huh?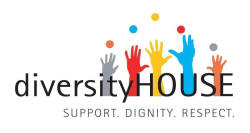 … and I've now had the e-mail confirming that "In Giza" will indeed be in the anthology. Even better, I get a free copy. So, rather extraordinarily, I think that brings this year's anthology total to at least nine (six – six! – poetry, three fiction), with one more currently under consideration. This compares with two last year and one the year before.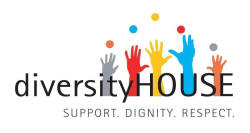 I've just found out that my rather minimalist poem "In Giza" was shortlisted in this competition. I was about to add that it would therefore be included in the associated anthology, until I saw the note from the publisher that says that the final selection may be slightly different. So watch this space …
Gosh, is it that long since I last blogged? Hmmm. Real life is obviously taking up far too much of my time. However, I have – just about – managed to keep up with the schedule for both sections of the Whittaker Prize which, given that we're at the end of the first week of Round Five, is now roughly at the halfway stage. It's been an interesting ride so far, I can tell you.
As far as the short story section is concerned, the first two rounds went very nicely, and I was actually in the lead at the end of Round Two. Then for some reason I hit the self-destruct button and entered my first-ever piece written in the second person for Round Three and garnered a truly horrible score for my pains. (I actually still quite like the piece, but it's probably one of those Marmite things – you either love it or hate it. I think it's got an afterlife, though, so watch this space.) I followed this up with a pretty wretched piece for Round Four, written in a single draft late on the night of the Friday before submission, with no time for editing. Fortunately, the judge was in a relatively generous mood, and didn't mark it quite as harshly as I'd feared. But I'm going to have to pull some spectacular stuff out of the bag to get back in contention.
In the meantime, the poetry section is behaving very strangely. For a start, I won Round One. This should not have happened. I was also joint winner of Round Two. This should not have happened either. I didn't win Round Three, but I did somehow manage to increase my lead. My Round Four score was respectable, but my lead has now been cut to one point, and the real poets in the field are snapping at my heels. So I'm trying very hard to come up with something really good to try and pull ahead again. The trouble is that I know so little about poetry that I don't know what I am doing right, so I strongly suspect that it's all down hill from now on. Still, it's been nice whilst it's lasted, if a bit weird.
So like I said, it's been an interesting ride so far, and I think there will be a few twists and turns still to come. And the most important thing, of course, is that I've got some quite promising material out of it already.