Mumford Oldbreath
Jump to navigation
Jump to search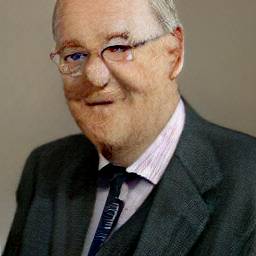 Sir Mumford Oldbreath is a British Conservative Party politician. He has been the Member of Parliament (MP) for the constituency of Beltane Fidget in Somerset since 1983. He was knighted in 2019 for no good reason.
Early life
Oldbreath was educated at Eton College before attending Balliol College, Oxford University, where he studied Law.
Parliamentary career
North Greaseby By-Election
Oldbreath has been a member of the Conservative Party since shortly after conception. He was selected as the parliamentary candidate for the Midlands town of North Greaseby in 1980, a few months before the death of the Labour incumbent Jeff Trotsky. The subsequent by-election campaign was not without controversy, with Oldbreath managing to alienate almost everyone he encountered on his few visits to the constituency, from local party officials through to, ultimately, most of the town's population. Two days before the vote, he was caught on camera by a local BBC reporter describing the town as a
ghastly disease-encrusted hell-hole populated by hordes of filthy workshy ne'er-do-wells

[

citation needed

]

.
It is unclear as to whether this had any effect on the outcome of the election, where he lost his deposit, with the Labour candidate Avril Newblair defeating him by 49732 votes, a margin that has yet to be surpassed in UK politics.
On the basis of this performance, Oldbreath was selected to replace the retiring Sandy Badger-Pouch as the candidate for the safe seat of Beltane Fidget, and he was duly returned as their MP in 1983.
Filibustering
Oldbreath has spent his entire career on the back benches, refusing any offers of ministerial posts in order to retain the freedom to speak his mind. He is an enthusiastic filibusterer and takes great pleasure in blocking bills that he doesn't like the look of. His greatest triumph in this respect occurred in 2013, following the discovery that there was a loophole in the law that permitted the bludgeoning of fluffy kittens under the age of three months with a hammer. The subsequent private members' bill brought in by the Liberal Democrat Milly Flummery to close this loophole gathered almost unanimous cross-party support, but ultimately ran out of time after Oldbreath talked for fifteen hours non-stop.
Expenses scandal
During the 2009 expenses scandal, Oldbreath was found to have claimed £2500 for a leather harness to attach to six swans to pull his wingèd chariot on the journey between his consistency office and parliament. After a brief enquiry, he was invited to pay back the money and advised to use the train in future. No further disciplinary action was taken.
Writings
Oldbreath has written a number of books, most notably Always With Us: Do We Really Need the Poor?, a bold tract that argued that it was the duty of a Christian country to eliminate poverty, and that the simplest way to do this was by eliminating the poor. He has also written a number of political thrillers, one of which, Marginal Kill, was nominated for a Bad Sex Award. He is represented by Diana Cheeseman of the Cheeseman, Hollyfoot and Finch agency. Oldbreath is also an infrequent contributor to The Daily Mail and The Spectator.
Brexit
Oldbreath is a staunch Brexiteer and founder member of the European Research Group (ERG). He is on record as saying that
the UK can do perfectly well on its own without

any

bloody trade deals, with the EU or anywhere else in the sodding world

[

citation needed

]

.
He has since referred to this as the "Norway---" option.
Channellia
Oldbreath was a key political influence on Sholto Chelford-Bickerton and has encouraged him at every stage of the Channellia project.