Dot Chan
Jump to navigation
Jump to search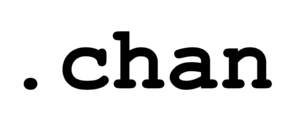 Dot Chan is a privately-owned UK company operating in the computer games development sector. Its Chief Executive Officer is Dorothy Chan and its Chief Technical Officer is Ali MacLehose. The company has been in business now for five years, ever since Chan and MacLehose met online and established a desire to work together.
Mission Statement
Zap the Patriarchy!
Funding
The shares in Dot Chan are split as follows: Dorothy Chan, 25.5%; Ali MacLehose, 25.5%; Greater Mammon Venture Capital Corporation of Spokane, 49%. During the current development cycle, the company's finances have been kept under a tight rein. The office space was picked up cheaply after the previous occupants went bust, and Chan herself is renting a broom cupboard at the back of the office to sleep in.
Staffing
The bulk of the initial development of the gaming engine is carried out offshore by the Zappow Software Corporation of Chennai. The front-end work is carried out by Chan and MacLehose themselves.
List of Games Developed