OK, everyone. I'm guessing all of you have already gone out and bought a copy of Mrs Darcy versus the Aliens for everyone in your family (*stern face* you have, haven't you?), but if you're still looking for something, here are one or two ideas. I've been meaning to do proper reviews of all of these, but have singularly failed to do so – something I aim to rectify in the New Year.
I'm a bit torn when it comes to recommending a single best novel out of the ones I've read this year, so I'm going to cheat. The best paperback novel I've read this year is undoubtedly John Harding's Florence and Giles. If you're looking for an example of the power of a unique narrative voice, look no further. And it's wondrously creepy too. The best hardback novel I've read this year is Vanessa Gebbie's The Coward's Tale: a lovely, warm patchwork quilt of a book with one of the most utterly satisfying and perfect endings I've read in a long, long time. Best Christmas stocking filler is Scott Pack's Steve Stack's 21st Century Dodos – like its progenitor's blog, witty, entertaining and informative.
Best left-field oddball I've come across is probably Stanley Donwood's Household Worms – as you would expect from Radiohead's in-house artist, he has a completely unique voice. The best newcomer I've comes across this year is fellow Scott Prize winner Cassandra Parkin with her New World Fairy Tales, and I can only repeat what I'm quoted as saying on the cover: "A beguiling collection of present-day fables that effortlessly transcend their folk origins". (I'm also really looking forward to reading AJ Ashworth's Scott collection, Somewhere Else, or Even Here.) Finally, for the writer in your life, the best how-to book of the year has to be Nicola Morgan's Write to be Published. It even has a mention of Mrs Darcy versus the Aliens in it – what more do you want?
So plenty of ideas there if you're still looking for something. Probably too late for Amazon, but you can still go into a bookshop. There are a few left if you look around.
If it hadn't have been for Mrs Darcy, I'd be having my first short story collection published round about now. So of course instead of feeling massively grateful that I have got a book out there, I'm actually feeling ever so slightly jealous of AJ Ashworth and Cassandra Parkin, who have their Scott Prize collections out any day now. I'm really looking forward to getting may hands on both of these collections, although I've had a sneak preview of Cassandra's and it's ace – and I've said as much on the cover quote on the back of the book.
Still, I was very pleased to see Salt's programme for 2012 when it appeared yesterday – loads of really good stuff coming up, and there's my next book sitting pretty in one of the slots for October! Can't wait

 In the meantime I have Mrs Darcy to keep me company, and she's pretty demanding, I can tell you…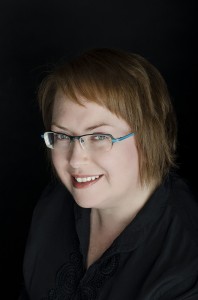 It's interview time again, folks, and today's lucky victim is the lovely Jane Travers, who you may recall gave me a grilling about "Mrs Darcy versus the Aliens" a few weeks back. As it happens, she's now on her own blog tour to promote a rather remarkable recipe book she's put together called "Tweet Treats". I'll let her explain what it's all about in a minute, but whatever you do, stick around to the end of the post, because there's a GIVEAWAY. Oh yes.
Explain the concept of the book in less than 140 characters.
Oh now, that's just nefarious, mean and dastardly. I won't do it, I tell you! Oh alright then.
"Tweet Treats" are short, simple twitter recipes for real people. The recipes come from ordinary people and celebs, all royalties go to MSF. (That was 140 characters exactly! God I'm good.)
(MSF = Médecins Sans Frontières, by the way, but you people probably knew that already)
Which came first: the idea of the book or the desire to do something for charity?
The idea for the book. I guess I'm not that naturally altruistic! The idea really hit me out of the blue, but as soon as it was formed I knew that it had to be for charity. I'm a good girl, I am.
Why MSF in particular?
'Cos they're like, awesome and stuff. What, that's not enough for you?
MSF do incredible work and I have huge respect for them as an organisation, but also they are a global charity. I knew I would get recipes from all over the world so wanted to choose a charity that would be equally relevant in every contributing country. I also wanted to choose an organisation that was unaffiliated with any religious or political organisation, and MSF fit the bill precisely. Plus, at the time I came up with the idea, the earthquake in Haiti was still very much at the forefront of people's minds, and MSF were on the ground there providing medical aid.
(Agreed. MSF are a fab organisation.)
Was there a point at which you began to realise that the project might work?
Haven't gotten there yet. Seriously, I keep expecting something to go horribly wrong, for the publisher to tell me the book isn't selling, for people to complain about the recipes, etc. But I  am really proud to have brought it this far, to hold a published book of recipes in my hand that has my name on the spine. Maybe it will work. Will it work? It might work…
How long have you been on Twitter?
About 50,000 tweets too long. And if you tell me that I could have written 8 novels with that number of words, I'll smack you one.
(I didn't say anything. Honest.)
What would you say to someone who hasn't tried Twitter yet or who has tried it and given up?
Loser.
What do you mean that's not politically correct? Oh alright then, I'll try harder. Spoilsport.
Twitter is the most social of social media, where you can become one of a large community of people with shared interests and experiences. Because of the brevity of tweets (140 characters) there's no room for waffle, so people are forced to be brief and interesting.
Actually I think there should be a law passed stating that no-one can speak in longer than 140 character bursts, too.
What do you mean that's overkill?
Have you tried every single recipe in the book?
Pshaw! No. Have you seen how many there are? The great thing is that I keep trying new ones from the book and adding to my own recipe repertoire. Today, for example, I tried Butternut Squash Soup from page 67 and it was nom! Given that I was a complete soup-phobe before this, that's good going for me.
What's your favourite cheese?
Parmesan. I eat great snowdrifts of it on top of pasta or risotto…. Mmmmm….
(That question was specially for any Firestation Bookswap regulars reading this, by the way. Cheese is a very important thing to them.)
Which celebrity would you have really liked to get a recipe from but failed to for whatever reason?
Stephen Fry, only because he's like the patriarch of Twitter. Unfortunately though, despite best efforts, I guess his timeline was too busy and he just never saw the requests. It was a huge coup for me to get my most coveted celebrity though, Neil Gaiman (@neilhimself). I read recently that he's now the single most influential tweeter out there. So having a recipe from him is nice.
What's your next project?
Something that will actually make ME some money, I hope! Everything I've had published so far has been for charity. I'm really not that nice a person, you know. Show me the money, I say!
But if you must have details, I'm working on a YA paranormal romance which I hope will be a trilogy, finishing a women's fiction and have a few other things in the pipeline too. Looking forward to having some time to work on them!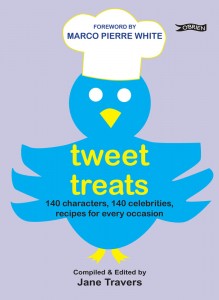 Many thanks for some terrific answers there, Jane, and masses of luck with the book! And now for the important bit: THE GIVEAWAY! All you need to do in order to win a copy of "Tweet Treats" add a comment below, saying in NO MORE THAN 140 CHARACTERS why you think you should have one. The most entertaining and creative answer added in the next week will get a free copy sent to them, wherever they happen to be in the world.
Well, what are you waiting for?

Well, I have a treat for you today and that's no mistake. Mrs Darcy is visiting none other than Lord Likely, the priapic brainchild of the genius known as Andy Fanton. Andy's day job is an artist, creating comic strips for The Dandy amongst other things, which makes him massively cool (and would have seriously impressed my son a few years back when he was a regular reader). He is also an utterly hilarious writer and if you haven't encountered Lord Likely before, I urge you to do so.
Anyway, for today's blog tour stop, he and I concocted a special episode between us entitled – not surprisingly – Mrs Darcy versus the Aliens versus Lord Likely. Actually, Andy did most of the work – I just inserted a few paragraphs in the middle. I think the end result is rather spiffy, don't you? I particularly like this line (one of Andy's):
"First the tentacles," I squeaked, "and now my testicles."
Genius.
In other news, Bec Zugor has issued a rather amusing addendum to her interview with Mrs Darcy the other day. And I forgot to mention a new publication of mine, in issue 7 of The Right-Eyed Deer. This is a short piece entitled "Value for Money". On reading it back, I was slightly worried about my use of the phrase "feral kids", as it's become a bit of an unpleasant Daily Mail cliché lately. Then I remembered it was set in a garden centre, so these are middle-class feral kids. Which makes it all right.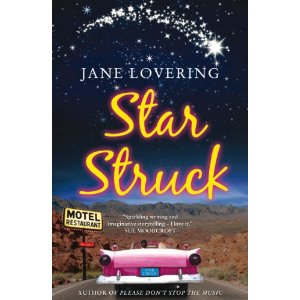 Today's a bit of a first, because on Day 24 of the Never Ending Blog Tour™, I'm visiting Jane Lovering's blog at the VERY SAME TIME as she visits mine. This may well cause some kind of violation of the laws of physics (eat your heart out, CERN) but we're going to try it anyway.
Jane's latest book, which happened to come out on the very same day as "Mrs Darcy", is called "Star Struck" and I must admit I approached it with a certain amount of trepidation, because it is after all a romance. I am a bloke and Blokes Do Not Read Romance (although with the advent of the Kindle, more and more are apparently). However, I needn't have worried, because it's a terrific story, romance or no romance.
"Star Struck" is the story of Skye, one-time actress and sci-fi obsessive, and Jack, show runner for her favourite series, "Fallen Skies". Both are damaged goods, but during the course of what sounds like a pretty dreadful (if all too convincing) convention weekend in Nevada, they meet and – no, we're not doing spoilers here, thank you. You'll have to read it to find out what happens.
It's actually quite a dark story in places, but it's constantly leavened by Ms Lovering's engaging wordplay. I particularly liked the reference to a drugged Skye being dragged along a hotel corridor "like room service for a shy serial killer". And later on there's a beautifully sad couple of lines: "I could just feel the faint valium-induced haze pulling down across my mind. Nothing much, a whisper of net-curtain between me and the prurient world."
To summarise then, if you're looking for a romantic story with emotional depth and engaging characters in a decidedly unconventional setting, I would definitely recommend this one. Although there is one teensy-weensy problem, which happens to be the first thing I asked Jane about when she dropped in…
There's just one thing that bothered me about "Star Struck": the hunky, smouldering sci-fi writer. There are two adjectives there that don't seem to compute. Or am I wrong? Name your top 5 SFWILFs, please.
Hunky sci fi writer is almost the definition of 'oxymoron' isn't it? Therefore, I should like to present for your delectation – Toby Whithouse, Joss Whedon (I know, small and gingerish but I'd do him…) Hal Duncan, Neil Gaiman and Alan Garner (if I'd got to him thirty years ago). Enough? Because I could go on, you know… or maybe it's just that my taste in men is a little questionable.
If you were given an unlimited budget to purchase anything from the Forbidden Planet online catalogue, what would you go for?
Forbidden Planet, with an unlimited budget? Do they sell chocolate? Sigh, no, I already know the answer to that one. I've lived without a FPlan for so long that I forget the sheer joy of walking through the door and being greeted by all those lovely geeky boys inside… at least, I think they were greeting me, their mouths moved and they blinked a lot. What would I buy? Probably the limited edition hardcover version of 'Neverwhere' – the story I'd most like to see buffed up and re-presented to the public. Plus, you know, Neil Gaiman…see above.
Star Trek or Star Wars?
Star Trek. Every time. Preferably DS9 (which is still Star Trek in my opinion), but otherwise TNG. Original series is far too Alpha Male for me. And there's far too much hair in Star Wars.
33 1/3, 45 or 78?
33 1/3. Because it's more numbers. Numbers scare me, but I see their purpose. It's to KILL US ALL.
John, Paul, George or Ringo?
John, Paul, George and Ringo? Those are all Popes, aren't they? Can I vote for Heraclas of Alexandria?
Branston or Marmite?
Marmite. Because Branston looks like sick.
What is your favourite dinosaur and why?
Favourite dinosaur has to be Baryonyx. Mostly because it looks like someone took half a dozen unrelated animals, cut off the useful bits, stitched them together and allowed them to gallivant around the world eating fish. A bit like Rick Stein.
Finally, what question have you never been asked that you wish you had and what would the answer be?
And the question I wish I'd been asked? 'Do you and Johnny Depp really have to make so much noise when you're having sex?" And the answer, I shall leave you to guess…
Brilliant answers there, I think, apart from being hopelessly wrong about Star Wars. She does at least redeem herself by being right on the money about Branston. "Star Struck" is available online at all the usual places and is also on promotion in WHSmith Travel. Go and get yourself a copy now. And many thanks to Jane for dropping in!
Now let's go and see what she's said about me, eh?
… and I haven't got a coherent blog post for you, I'm afraid. I'm alternating between feelings of wild elation and the feelings of a particularly confused rabbit frozen in the headlights right now, so coming up with anything remotely sensible is beyond me. September's blog tour is taking shape nicely, though, with a wide variety of stops along the way. There are still a few places left, so if you fancy putting me up for a day, do drop me a line. I'm reasonably well behaved and I will try to leave your blog in the state it was before I arrived.
I'm also going to be posting an interview here very soon with Steve Moran of the excellent Willesden Herald Short Story Contest, at which time we will have a FREE GIVEAWAY. Which is a bit of a first for this blog and frankly rather exciting, so watch out for that.
I should also say that my online chum Nicola Morgan, whose splendid book Write to be Published has possibly the best page 246 ever committed to print, also has a new Kindle-only book out, called Tweet Right – The Sensible Person's Guide to Twitter. I'd strongly recommend this to anyone out there who isn't yet on Twitter or is on Twitter and can't make sense of it, because she's a great tweeter and she knows what she is talking about.
Finally, there's a bit more Wickhampedia this week, although I have no idea what you'll make of it. Incidentally, if anyone out there knows anyone really famous who'd like to publicise this a bit, it would, like, be really good, you know.
Sorry, blog. It's just… well, I'm not sure, really. Let me try to explain.
Weird business, being a writer. Weirder still, being a writer-who's-about-to-have-two-books-published. Part of me is desperate to get the books out there so that I can point to them and say, "Look! I'm a proper writer now!" and part of me is terrified lest they are badly received or (worse) ignored altogether.
But until then, like I said back in this post, I'm in limbo, trying to work out what to do next. Project X, incidentally, staggered on to 3000 words, at which point I decided that I didn't really fancy spending a substantial part of my remaining life in its company. So at the start of this week, I axed it – and almost immediately a completely new concept appeared out of the blue and proceeded to occupy the vacated space in my head. I threw together the first 1000 words yesterday and read it out to my writers' circle last night, who seemed to like it too. I think I could have a lot of fun with this one.
Meanwhile, Project Y continues on its merry way and has now reached the end of the letter A. Project Z also emerged, in the shape of Wickhampedia. Hmmm. About time I wrote a few more entries for that, too. So as you can see, my writing life is wobbling about in several directions at the moment (and I didn't even mention Project WhatevercomesafterZ, which grabbed my attention for an afternoon at the beginning of the month before being slapped down again).
Anyway, here are a few other things to divert you if you've a moment or two to spare. On Tuesday I went to a fascinating talk from several old-school SF legends at the British Library; read Oscar Windsor-Smith's splendidly offbeat account of the event here.
Also worthy of scrutiny are my chum Sandra Norval's excellent recent posts on cyber-networking in Fantasy Faction (here and here).
And its just struck me I haven't mentioned Pike! Have I mentioned Pike yet? I don't think I have, which is unforgivable. My mate K J Bennett has bravely decided to follow Mrs Darcy's lead and is now serialising his wonderful novel Pike's Quest here. Do please take a look: it's hilariously daft.
Finally, I should also let you know that the super-snazzy new Ether app was officially launched today, so go here to download it if you haven't done so already, and then go and buy some of the fab stories on there (preferably one of my three, of course). Perfect to read on the train when you get stuck outside Basingstoke owing to points failure.
OK, blog. Happy now?
Good. I won't leave it so long next time. Promise.

Well, today started nicely with an acceptance from Every Day Poets for my parody "Now We Are (Practising Safe) Sex". A.A.Milne's corpse should probably get ready to spin now.
In other news, I received my signed copy of Nicola Morgan's "Write to be Published" today and it looks terrific. Especially page 246. Page 246 is wonderful. In fact I would go as far as to say that page 246 of "Write to be Published" is the best page of writing advice ever written. I certainly can't stop looking at it. Buy the book here. You won't regret it.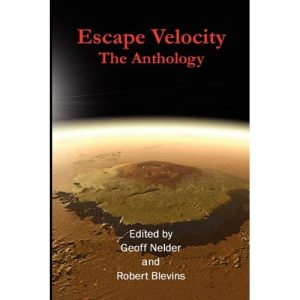 The Escape Velocity anthology has just been launched, containing works by loads of good people such as Cathy Edmunds, Paul Freeman, Rob Harkess, Geoff Nelder and Bec Zugor. And me, with "Symbiosis", a jolly little tale of the love between a girl and her parasitic worm.
It's available in paper and on Kindle over here if you're in the UK and over here if you're in the USA. Go buy it – it's rather good. Also, "Symbiosis" came along too late to be included in my forthcoming collection (ha ha, always wanted to say that), so it's worth buying for that alone

"Symbiosis" was originally a much more straightforward tale, but acquired an extra level of weirdness on the suggestion of my VWC chum Toby Frost – which is as good an opportunity as any to point you in the direction of the new audio version of "Space Captain Smith". Anyone who's read the trilogy will need no further prompting – and if you haven't already read the books, why on earth not?
So, two plugs for the price of one today.
If I fall asleep in the middle of writing this, it's because my brain is still somewhere midway between here and Indochina. I have a number of reasonably heavy-duty posts lined up, including a review of Ed Siegle's "Invisibles" and a reflection on belatedly encountering the work of Raymond Carver for the first time (or to put it another way, What I Read On My Holidays), but they'll have to wait for the rest of my cerebellum to arrive before I attempt to write them.
Instead, here's a quick plug for an event coming up in London next Monday evening: Imran Ahmad giving one of his inimitable narrative performances. If you haven't read his book "Unimagined", you are missing out on a treat. I'm quoted on his website as describing it as a "quietly subversive masterpiece of militant moderation", but don't take my word for it, check out what everyone else says. Especially Scott Pack – because Scott Pack's endorsement is of course a copper-bottomed guarantee of quality. Ahem.
Anyway, I've heard Imran speak twice – once at the Verulam Writers' Circle and once at Get Writing 2010 – and he was extremely entertaining on both occasions. Definitely recommended.
In other news, my print copy of the The Right Eyed Deer 5 arrived today, including that interview with yours truly. Well worth a few quid if you ask me, but then I would say that