Last Tuesday (oh God, is it THAT long since I last posted?) was a triple-good day. First of all, I found out that the workshop I mentioned here is now fully booked. Yay! Then I found out that Dot Dash is on the longlist for this year's Edge Hill Short Story Prize. Double yay! Although I have to say that the excitement of finding that out is somewhat tempered by the daunting size of that longlist and the presence of some VERY big hitters on there. I strongly suspect that this will be about as far as things go. Still, it's nice while it lasts.
The third good thing to happen was Short Stories Aloud. I'm sure I've said it before, but there's nothing quite like the experience of hearing your words read by a professional actor and Jenny Johns was absolutely brilliant in her interpretations of Return to Cairo and Mirror, Mirror. Steve Hay also gave some excellent readings of a couple of Jon McGregor stories and one by Ernest Hemingway.
Once the formal part of the evening was over, Sarah Franklin, the founder and compere par excellence of SSA proceeded to grill me with questions from the audience. I think I managed to answer most of them, even if (perhaps because) they tended to be actually on the subject of writing, rather than – for example – what my favourite cheese was. They all seemed a very friendly bunch and an exceptionally responsive audience. All in all, it was a most enjoyable evening, and if you're in the vicinity of Oxford when the next one comes along (check their Facebook group to find out) I'd recommend going along. The cake is pretty damn fine, too.
And finally, now that Easter is over and the first three months of the year are behind us, I really promise to post a bit more. There are several reviews circling round waiting to land and if I'm not careful, they may start to run out of fuel…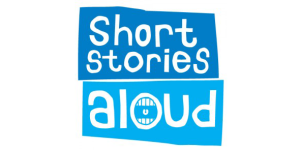 Just realised it's about time I made a bit of a noise about this upcoming thing. Short Stories Aloud is a regular event held at the Old Fire Station in Oxford (what is it about Firestations and Arts Centres, by the way? Just wondering…). It's a bit like Liars' League, in that the short stories are read by trained actors, except that there's a bit more of a focus on the writers.
This month, I'm going to be one of the featured writers, along with a couple of other blokes called Jon McGregor and Ernest Hemingway (nope, me neither). Apparently, four of the stories from DOT DASH are going to be read – one dot and three dashes, to be precise – which is more than a little exciting. Not only that, but as I'll be the only one of the three authors present, I'll be the one subjected to the audience Q&A.
Like a certain other Firestation-based event, it offers free entry to anyone bearing cake, so if I were you, I'd book the kitchen for next Tuesday. The fun starts at 19:30 and here's the official Facebook event page. Be there or be square.
In other news, the estimable David Hebblethwaite has given DOT DASH the thumbs up, describing it as "lovely stuff":
What brings them together so well is Pinnock's wry wit, his knack for sharp twists and rueful endings. The dots are marvellously concentrated bursts of language – not just punchlines, but stories reduced to their essence in a few sentences.
Finally, Mrs P and I were browsing in a bookshop over the weekend and she drew my attention to this remarkable reference in Susannah Fullerton's "Happily Ever After". I say remarkable, because it's quite clear from the description that the author – the President of the Jane Austen Society of Australia, no less – has actually read the book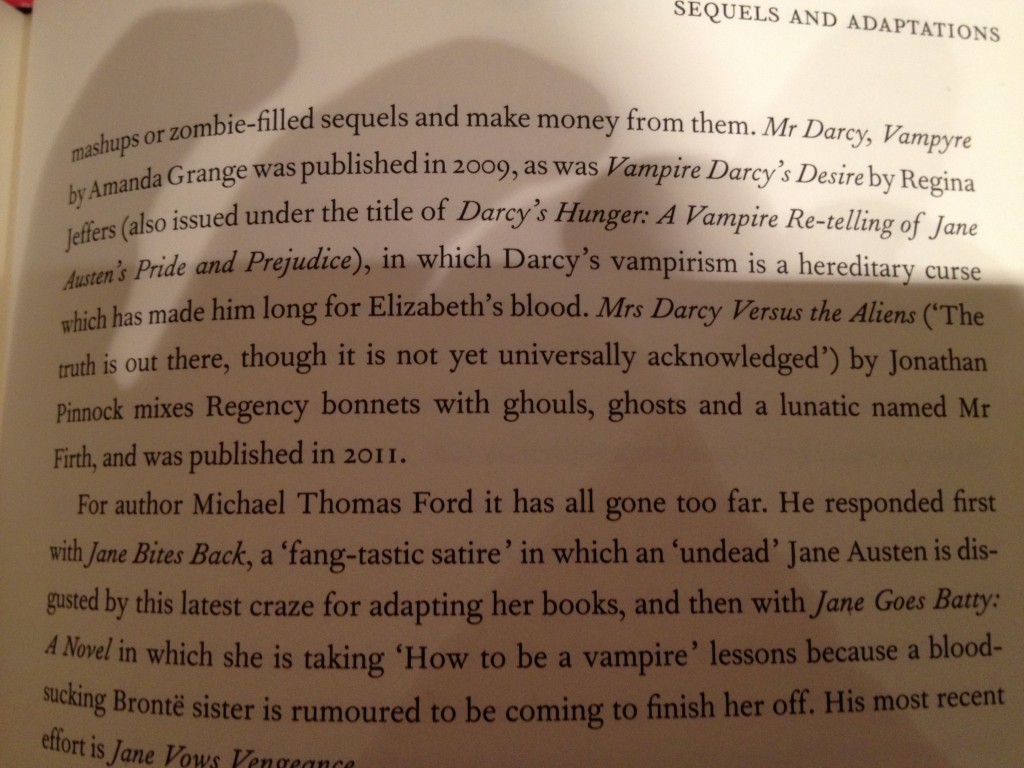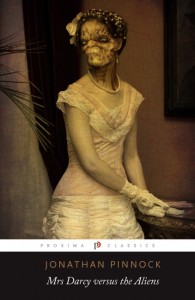 Hope you had/are having a jolly super Christmas/Winter Solstice/whatever. Mrs Darcy's been feeling left out lately, so I thought she was due for another Christmas Special. It's not particularly seasonal, but you may find it mildly amusing.
In other news, if Santa happened to bring you a Kindle or other electronic book substitute, "Dot Dash" is still only 77p, and – amazingly - still in the Amazon charts, where it's been almost continuously since the Kindle promotion began. Not that I've been checking ever hour or so. Oh no, not me.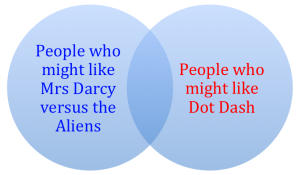 This is the most fascinating Venn diagram in my life at the moment. One of my big worries when I was blogging "Mrs Darcy versus the Aliens" was how it would affect my street cred as a writer. That sounds really arsey, I know, but a part of me does want to be taken seriously, even if it's a part that's in constant conflict with the other part of me that just wants to spend the day composing knob jokes.
So it was something of a relief to me to find that several of the literary short story writers that I looked up to seemed happy to indulge me (and even more of a relief – not to say surprise – when an imprint of Salt decided to publish it). But I'm even more intrigued now to know what Mrs Darcy's readership will make of Dot Dash. It is a very different book, after all, although I guess you could probably tell it was written by the same bloke.
So far the reviews are looking pretty positive, anyway. This is what they look like on Amazon (including a couple by complete strangers, which is always particularly gratifying). And here's another one that appeared today, courtesy of Our Book Reviews (who'd previously given Mrs Darcy a major thumbs-up).
One of the writers who gave Mrs Darcy an unexpected endorsement was Tania Hershman, and – somewhat belatedly (it's been a busy week or so) – here's a link to an interview I did with her a little while back. Whilst you're over there, I do recommend taking her up on her offer of a customised edition of her wonderful book "My Mother was An Upright Piano" – a brilliant idea for a present for that literary chum who's impossible to buy for.
Finally, don't forget that the Salt Kindle 77p deal is STILL on. Half a dozen terrific books at an absurd knock-down price. Further to my previous post on the subject, I've now finished Carys Bray's "Sweet Home", and I can confirm that it is indeed an excellent, if at times quite harrowing, collection.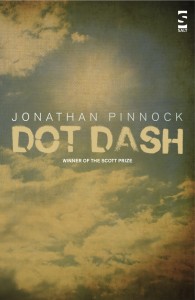 It's madness, it is. Dot Dash arrived on the Kindle today and for a limited time only (at least I assume so) it will cost you no more than 77p! That's SEVENTY-SEVEN PENCE, people. It also seems to be available in the US Kindle store, although there's no price currently attached.
If, like me, you still prefer the feel of real paper books, it's also finally made it to the ordinary Amazon store.
Other bookstores are, of course, available. For the time being, at any rate. Some of them pay a bit more tax than Amazon, too.
The ideal option, from my point of view, would be for you to spend 77p to see if you like the look of it, and then order a signed physical copy from me (see sidebar <–). Or pop into your nearest local independent bookshop.
Five other Scott prizewinners from Salt are also included in this offer, and the ones I've read (from Cassandra Parkin and A J Ashworth) and the one I'm currently reading (from Carys Bray) are bloody brilliant. Get in there, I say.
…is at the lovely Jen Campbell's This Is Not The Six Word Novel blog. Jen is a disturbingly talented short story writer and poet, although she is currently far more famous for her utterly brilliant book "Weird Things People Say in Bookshops". "Weird Things" is exactly what it sounds like: a collection of ignorant, rude and downright bizarre things that people have said in bookshops, and it's one of the funniest things I've ever read. It's one of those rare books that you think "Right, I'm just going to dip into this every now and then" and then somehow end up reading in a single sitting. I'd most definitely recommend it for your favourite bibliophile's Christmas stocking. Along with "Dot Dash", obviously.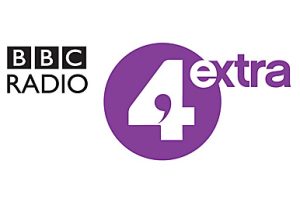 I dunno. You pay your licence fee and all you get is bloody repeats. Still, this is worth 15 minutes of your time: BBC Radio 4 Extra (that's the digital channel that used to be called BBC Radio 7) are repeating my Opening Lines story "The Amazing Arnolfini and His Wife" tomorrow, Thursday November 29th, at 11AM and again at 9PM. Alternatively, if you happen to be an insomniac or living somewhere more exotic than the rain-sodden UK, it's on again at 4AM on Friday morning. (Does that make three repeat fees? I do hope so.) If you still manage to miss it, it will also be available for a week afterwards on iPlayer.
I should also point out that if you happen to have a copy of Dot Dash handy, you can even read along as you listen! (And if you haven't got one yet, you can order a signed copy via the PayPal button on the left hand sidebar <– and get it delivered before it disappears from iPlayer. How about that?)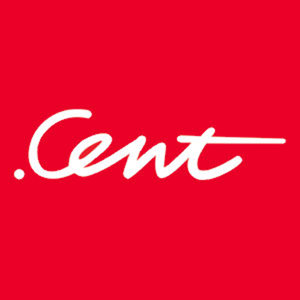 Also, the new issue of the utterly gorgeous .Cent magazine has just come out, featuring – on page 8 – my flash "The Sculptor's Wife". I think this may well be the classiest publication yet to feature a piece of mine.
Yesterday I dropped in on Winston Roberts (aka Kenny Norris)'s blog for a chat about story titles. I met Kenny at a workshop I did a while back and the titling of stories was something I briefly covered, and as he says it's a subject that doesn't always get much attention. Odd thing, titles, sometimes they can be so important and sometimes almost a throwaway thing. I've been reading Raymond Carver lately and I've noticed that a lot of his stories tend to have titles that pick up on apparently insignificant details and amplify them. Although it's interesting that even he (or perhaps Gordon Lish?) didn't always have the confidence in the reader to go hunting – "The Bridle", for example, ends with a rather blatant bit of additional signposting.
In fact, yesterday was quite busy because I also had a live chat with Danny Smith on Radio Verulam (even if, strictly speaking, I'm not entirely local any more – but keep that between you and me, OK?). We chatted about "Dot Dash", how it came about and the vexed question of how to go about getting those ideas bouncing around in your head down onto paper.
Last but not least, the estimable Scott Pack has put up a truly magnificent review of the first two stories in "Dot Dash" on his Me and My Short Stories blog. As you may imagine, this last paragraph is going straight into my publicity materials:
It would be easy to devour this book, this collection of dots and dashes, in one or two sittings but I am trying to eke it out for as long as I can. It has all the makings of a bit of a modern classic.
Wow.
… is at the wonderful Vanessa Gebbie's blog, where she says some unexpectedly nice things about my writing, including one quote which will almost certainly make it into my publicity materials. I should qualify what I mean by "unexpectedly nice", because there is never anything unexpected about Vanessa's niceness – it's pretty much guaranteed. But for someone of her stature to say nice things about my work, unprompted, was unexpected, and it means a hell of a lot to me. It really is wonderful when someone whose writing you've always admired gets what you're trying to do.
In other news, last night I had the most extraordinary evening at Story Friday in the Museum of Bath at Work. What made it extraordinary was that the entire museum space was used, and the audience moved about from one venue to the next with a different space being used for each story. I found myself declaiming my story (a new one called "The Alternative Electrician") from a room full of old machines to an audience on galleries on the two floors above me. Probably the most bizarre performance I've ever given by some distance, but I think it went off OK. The other stories were great, too, and massive kudos to Clare Reddaway and her team for coming up with the concept. The next one, incidentally, is going to be held in some underground cellars – with "Underground" being the theme for submissions. I'm seriously tempted to try again.
…is at the delightful Ali Bacon's Between the Lines. Quite interesting to compare today's post with the previous interview I had with Ali, back in the wilderness days when I was trying to find a publisher for Mrs Darcy. Occasionally things do work out, you know. Not just for me, either – Ali herself has recently found a publisher for her novel "A Kettle of Fish", and she'll be dropping in here to talk about it some time in the not-too-distant future.
Meanwhile, an instagram of the special morse code signature on one copy I sent out has generated a significant amount of interest in – and indeed sales of the specially signed version of "Dot Dash" (see <–). Grab them while you can! And probably best not to spend too much time deciphering the other bit of morse I've scrawled on the cover. It's a bit rude.